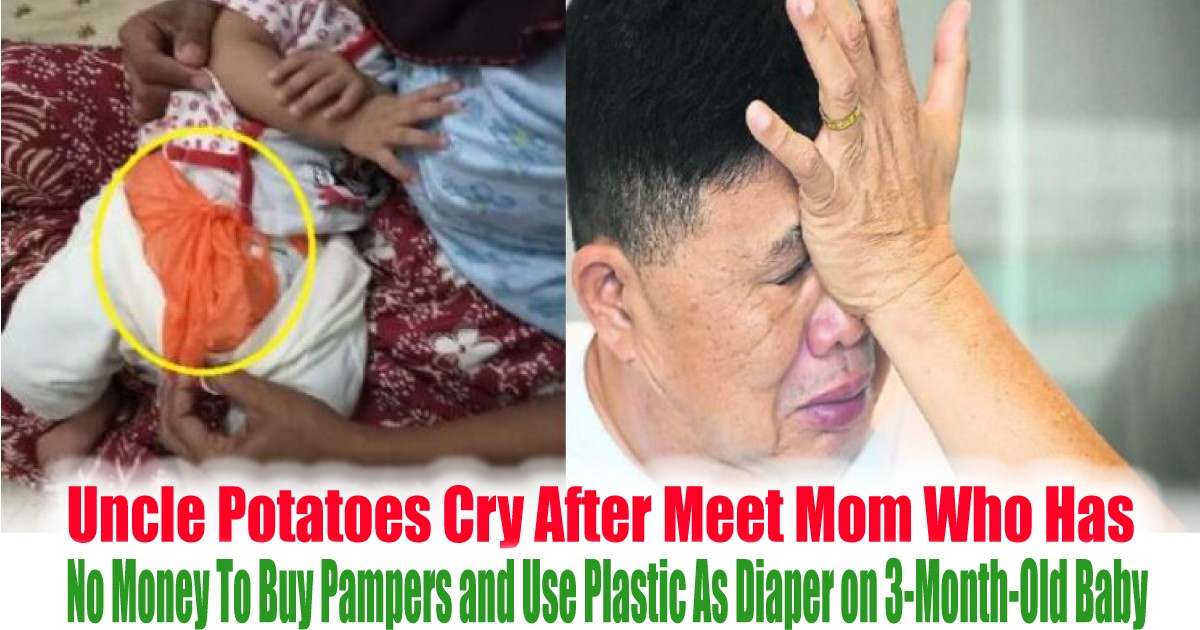 Uncle Potatoes Cry After Meet Mom Who Has No Money To Buy Pampers and Use Plastic As Diaper on 3-Month-Old Baby
Although the Uncle Potatoes who was born from a Chinese Family, He is known as Kuan Chee Heng and rather known as Uncle Potatoes, or Uncle Kentang. Where he has never stopped to aid individual or family who can't afford and doesn't care what family background or race they are from. Recently he bumped into a family where they have no money to buy pampers and the 3-year-old baby were using plastic as diapers. The family who reported that they have a pond in the front of the house, which has snake and catfish, and she doesn't have any hook, and she is jobless due to the restaurant she's working as has closed down.
And she has no transport due to her motorcycle is stolen and the baby also have not been drinking milk for 3 months now. And the food in the family is getting worst also. Uncle Kentang there shared a post out asking for aid and with all the good Malaysian, he managed to collect enough money to help the family to buy a 2nd hand motorcycle and foods.