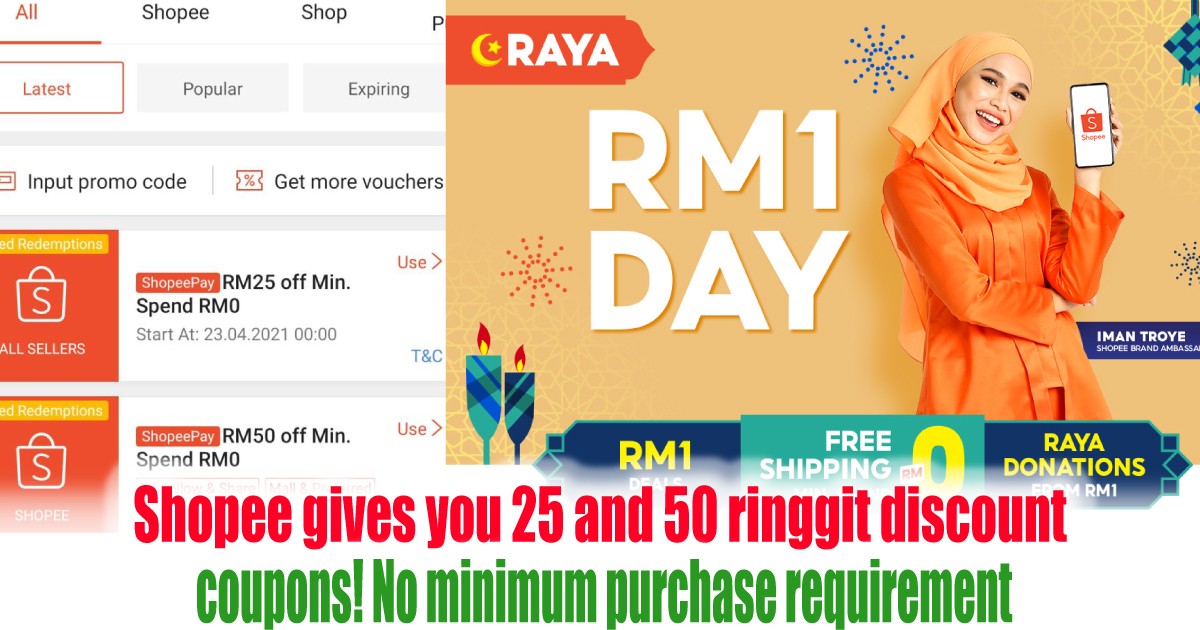 Shopee giving away RM25 & RM50 discount coupons! No minimum purchase require!
source shopee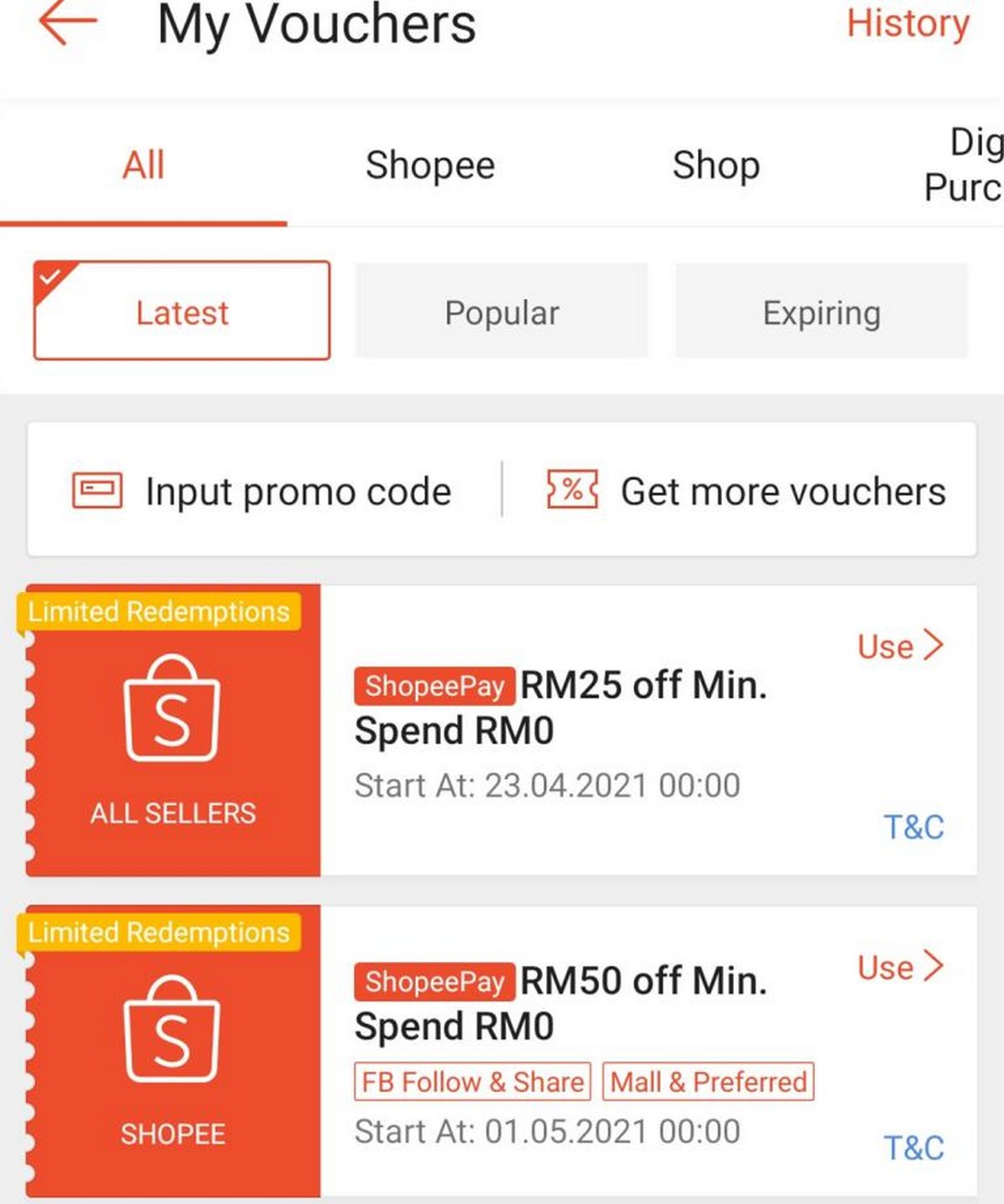 In conjunction with Ramadan and Eid, the online shopping platform Shopee will launch a series of promotional offers starting from April 23. Shopee will also launch free discount coupons of RM25 and RM50!
From April 23rd and May 1st, Shopee will launch an exciting Haokang, that is, you can enjoy discount coupons of RM25 and RM50! And there is no minimum consumption requirement!
Shopee users can get this discount coupon right now! First, click here to enter your Shopee coupon page, and then
1) enter the coupon code imantemanshpraya in the add coupon to receive the RM25 discount coupon (available for use at 12 o'clock in the morning on April 23)
2) enter the promo code of spyfbshare can receive a coupon of RM50 (only available starting at 12 o'clock in the morning on May 1st)!
After receiving it, it can be used from midnight on April 23 or May 1 at midnight. Users will be able to enjoy a discount of RM25 or RM50.