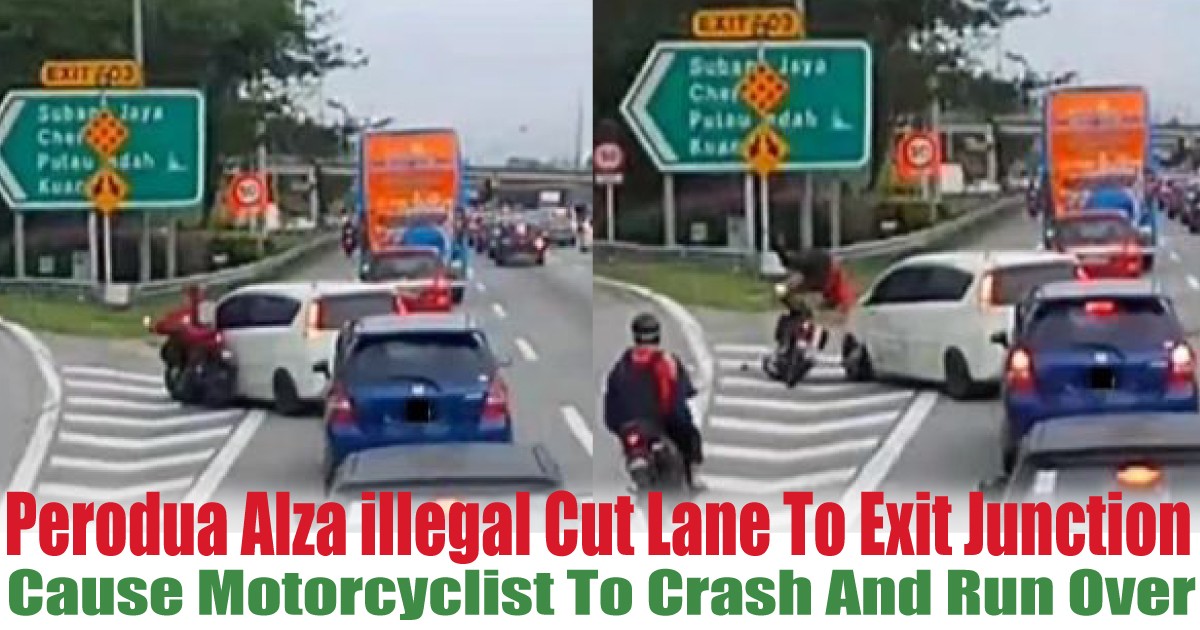 Perodua Alza Force Cutting Lane To Exit Junction Causing Motorcyclist To Crash And Run Over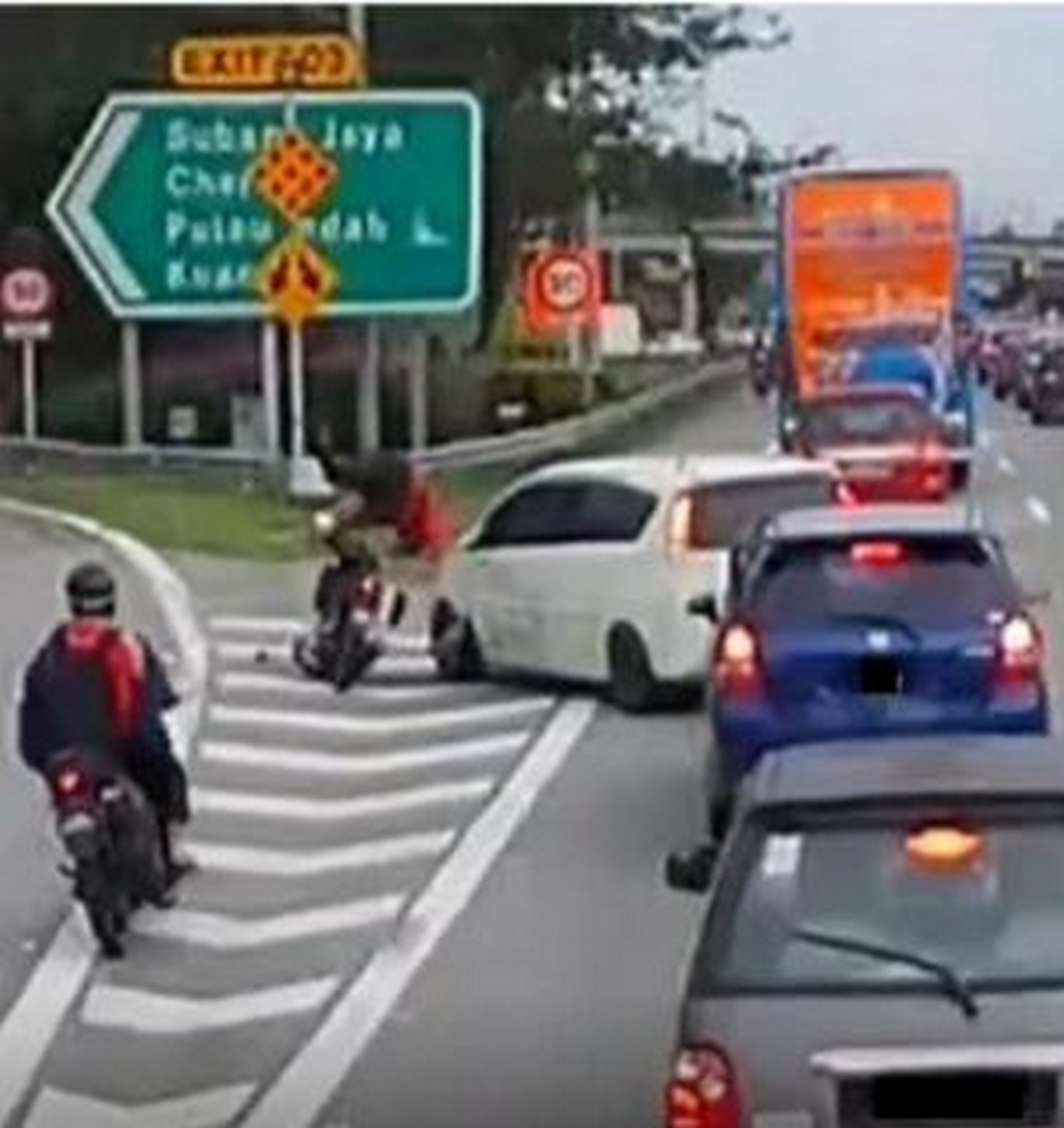 As we all know that sometimes there are just some ignorant people who don't deserve to get their driving license because they basically really don't know what are the public road regulations. As being selfish driver on the road, you can actually get someone hurt badly or worst, killed.
In dashcam footage which went viral on a social media platform of Kelab Info Malaysia. Where a horrific incident was recorded after an incident caused by an ignorant and selfish driver in a white Perodua Alza.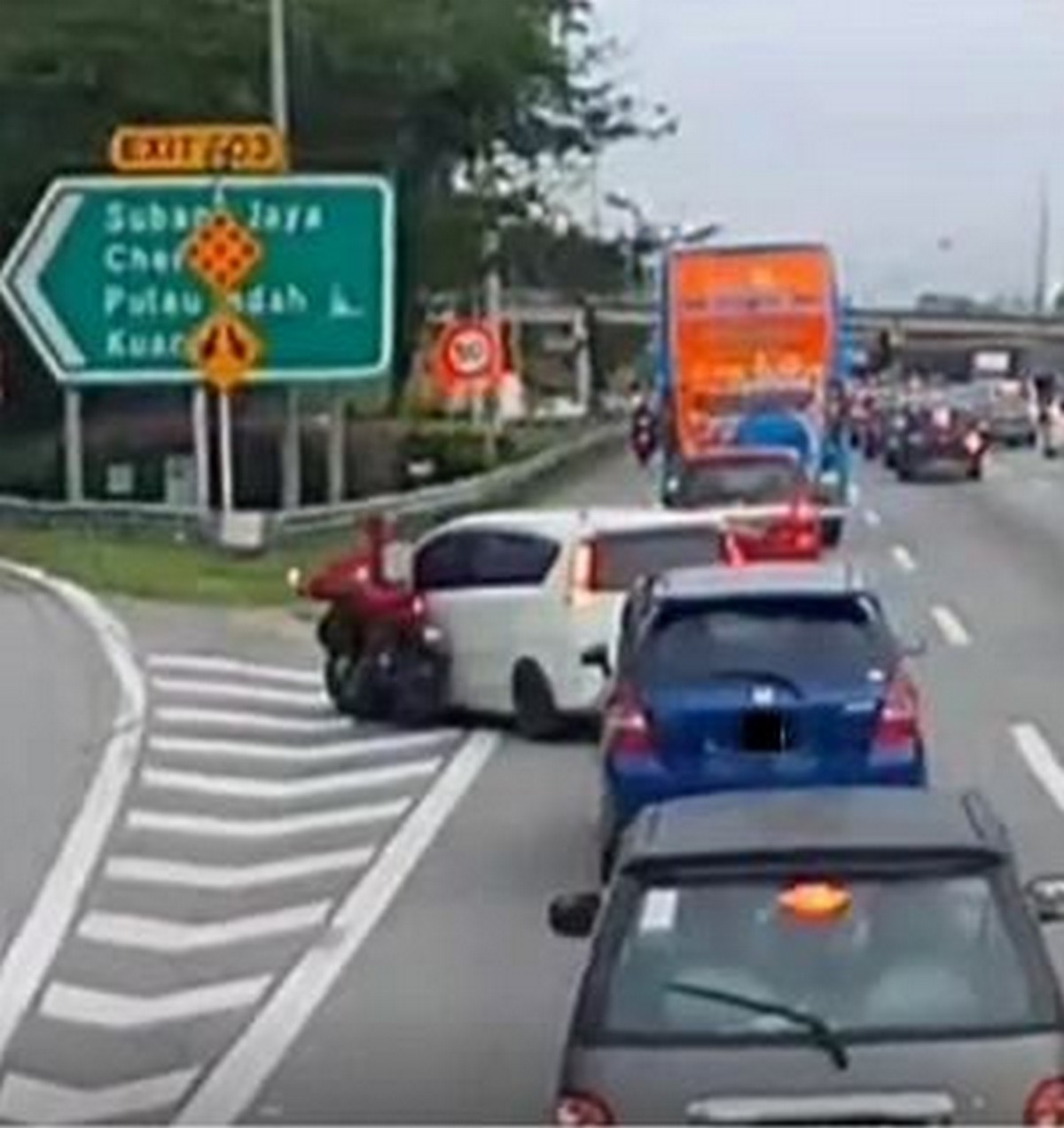 From the video, can be seen clearly that the Alza has missed a junction and trying to force take it back into cutting back and doing an illegal left turn. This then caused a motorcyclist to ram into the car and sent himself flying off and the worst, another motorcycle from behind couldn't stop in time and crush into that pity motorcyclist.
THE MOTORCYCLIST GET RUN OVER BY ANOTHER MOTORCYCLIST!!!
Seriously, the driver of the car owner's license should be banned and be punished for such acts which cause other people hurt and injuries. Let just hope for the motorcyclist are doing fine.