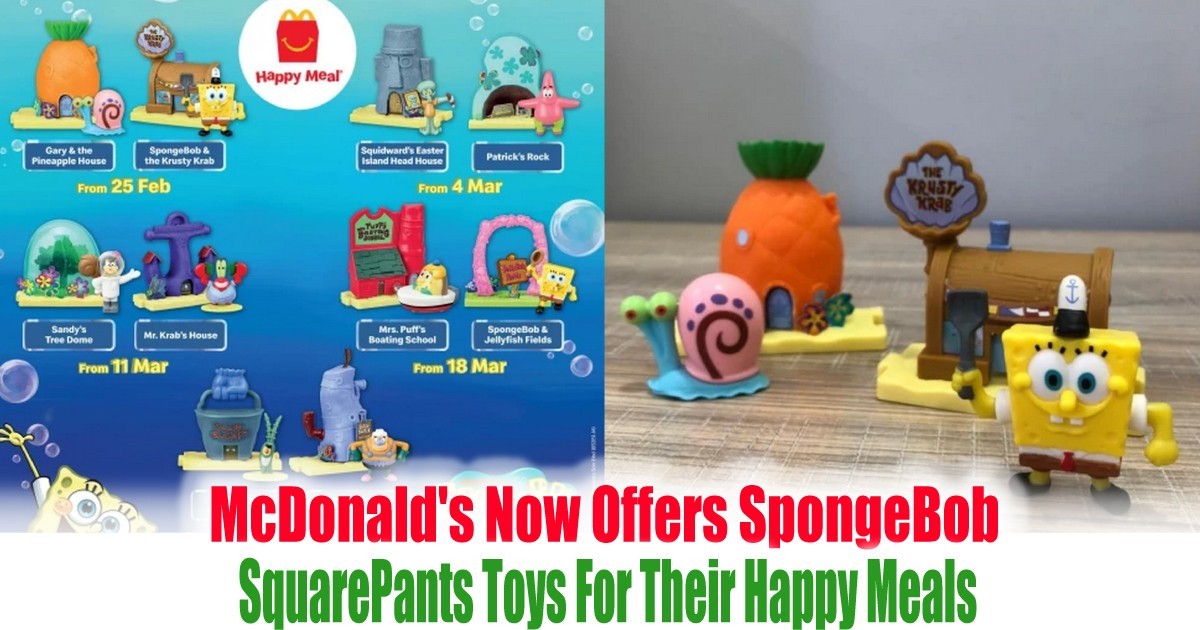 McDonald's Now Offers SpongeBob SquarePants Toys For Their Happy Meals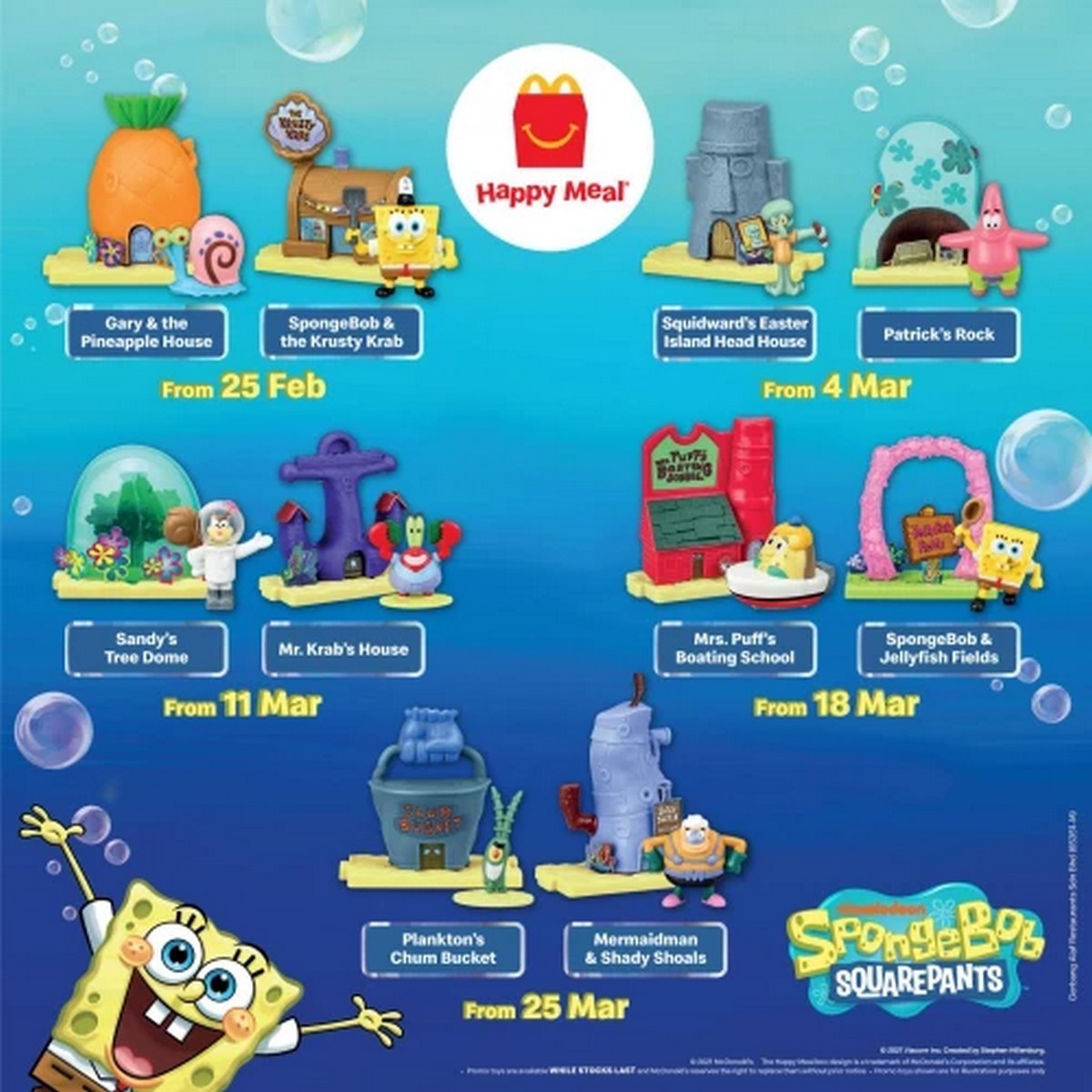 McDonald's new happy meal toys has arrived again where now you can collect the new series of SpongeBob SquarePants toys for free with every purchase of a happy meal. You can find characters like SpongeBob, Patrick, Squidward, Mr. Krabs and more, these adorable toys are here to spend some fun time at the Bikini Bottom!
The SpongeBob SquarePants toys are available starting 25 February 2021, when you purchase your happy meal via McDelivery, Drive-Thru or Takeaway. New different toys will be available starting each Thursday, which are 25 February, 4 March, 11 March, 18 March and 25 March respectively.
There are Gary and the Pineapple House, SpongeBob and the Krusty Krab, Squidward's Easter Island Head House, Patrick's Rock, Plankton's Chum Bucket and more iconic items we will absolutely love!