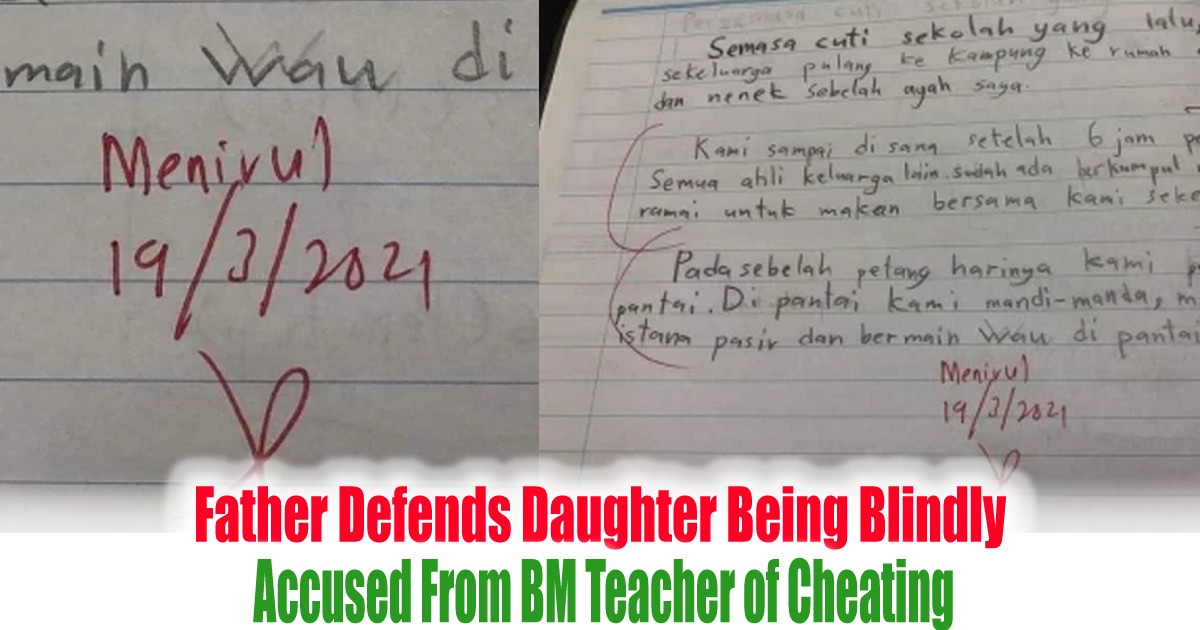 Father Defends Daughter Being Blindly Accused From BM Teacher of Cheating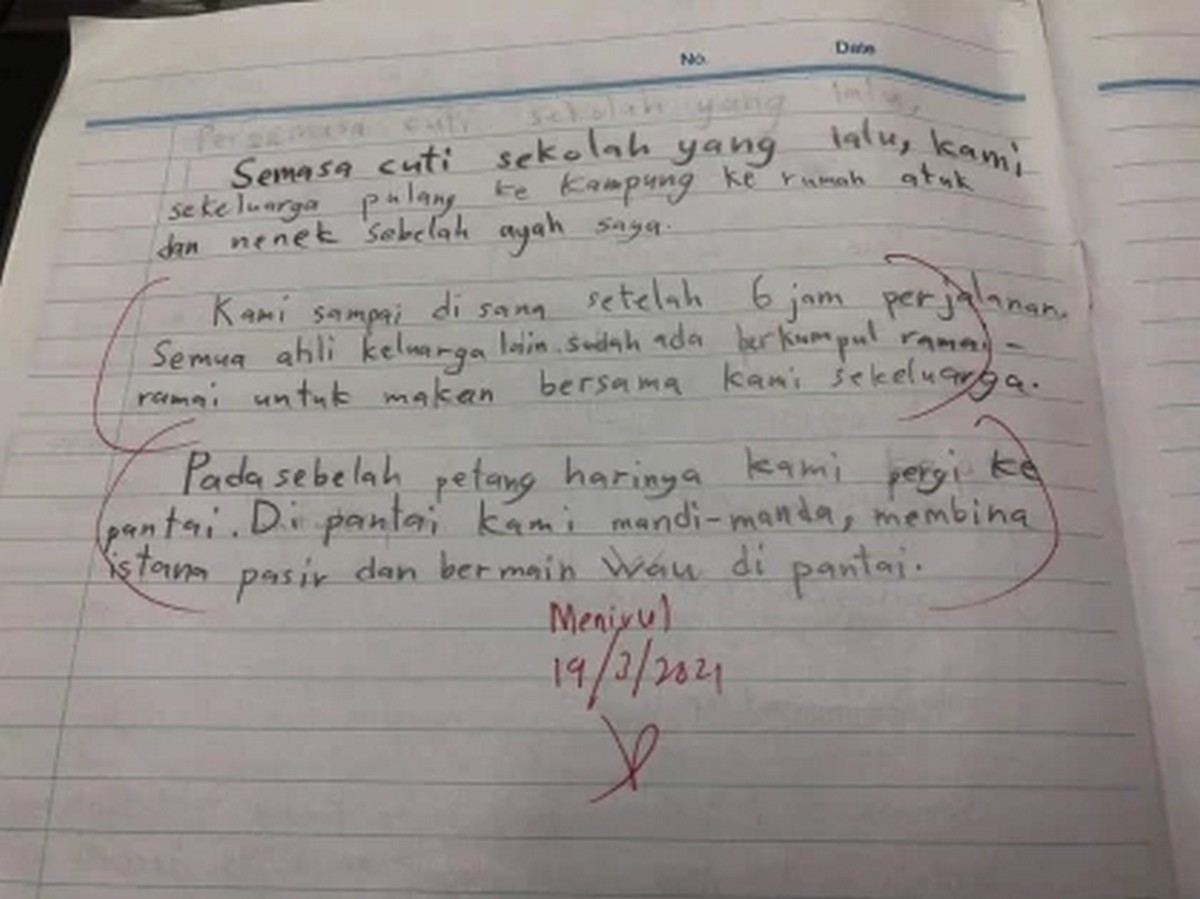 source osmanaffan
A loving father has told a storey on how his 4th-grade daughter was accused, scolded and branded a cheater by a teacher for allegedly copying on her Bahasa Malaysia essay wherein the Facebook post, the image of the teacher spotting his daughter's plagiarism and red markings which wrote "Meniru".
Where the father defended her daughter where her mother saw her writing her essay the night before and then her daughter has lent her finished work to a friend which resulted in the words of meniru written in her work and not the friend who borrowed her work. The parents asked their daughter why she didn't tell the teacher that she was the one accused of copying and their daughter answer them that she doesn't know how to ask.
Her father who is a teacher himself where understand that confronting the teacher directly may not be the best approach and the teacher may impact his daughter's interest in the subject too. The post which garned more than 5.1k likes and 1.3k comments have netizen divided onto action which the parents should take.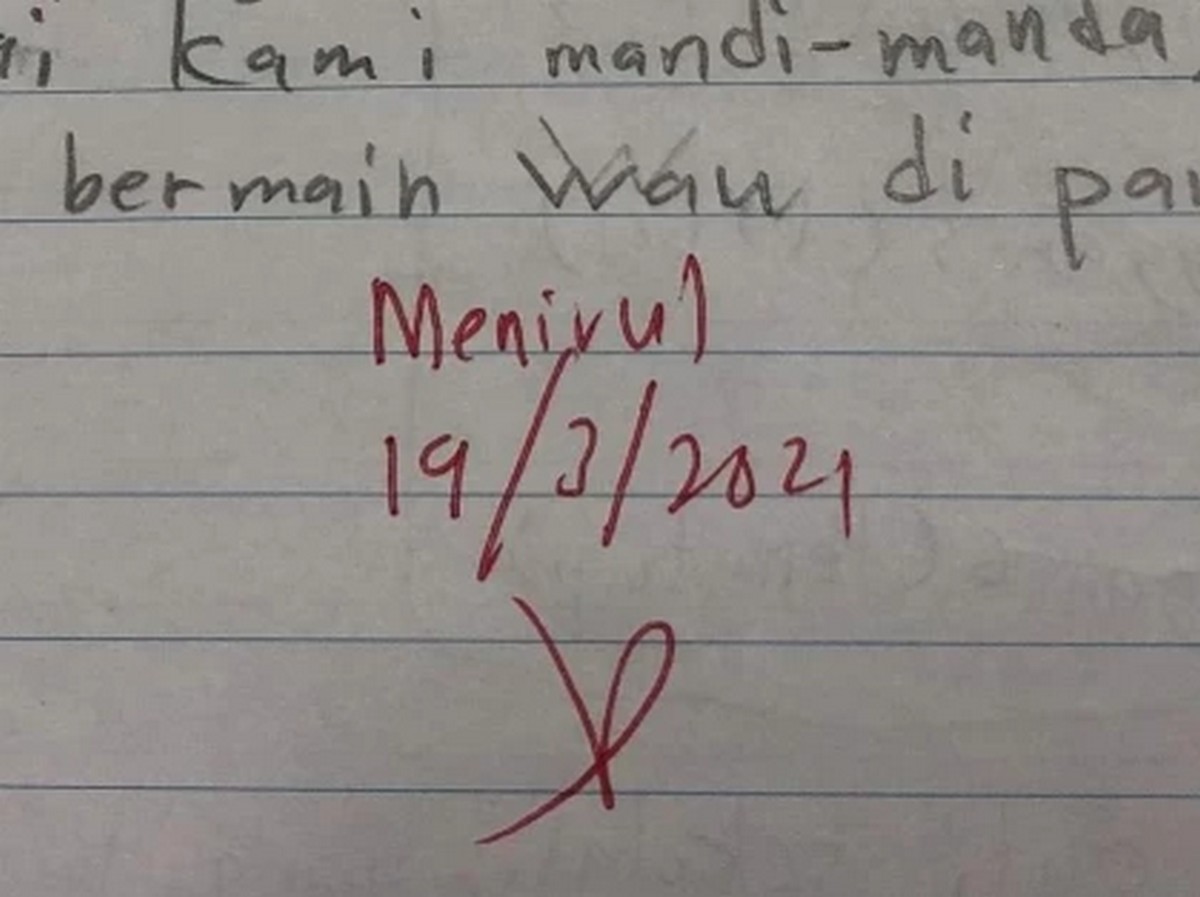 source osmanaffan