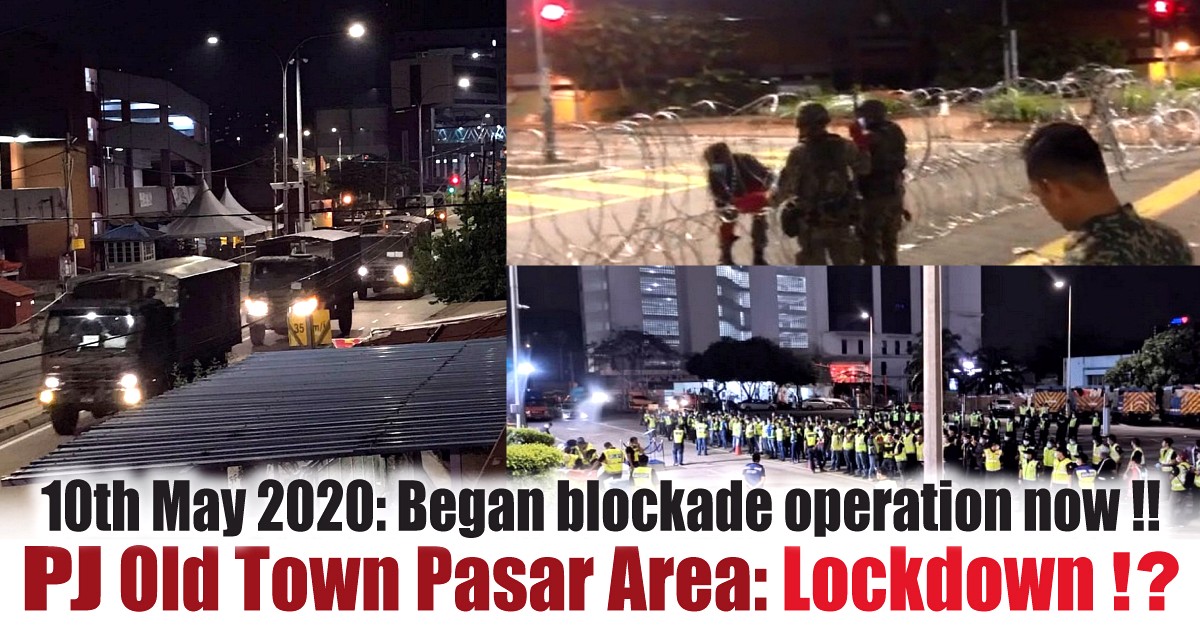 (Petaling Jaya, 10th May 2020) The residential area near Pasar PJ Oldtown, Jalan Othman, Petaling Jaya, began a blockade operation this midnight.
According to authority, that is more than 28 road sections in that area will be blocked tonight, and the police have set up several roadblock interception points in the nearby sections to control the flow of traffic.
Latest Update from the Authority confirmed Lockdown (PKPD) for PJ Old Town from 10th to 23rd May 2020 that involved about 2,900 resiedents due to 26 Covid-19 cases reported during last week that might be the risk of another wave of infection cluster (Lockdown Area as listed as below):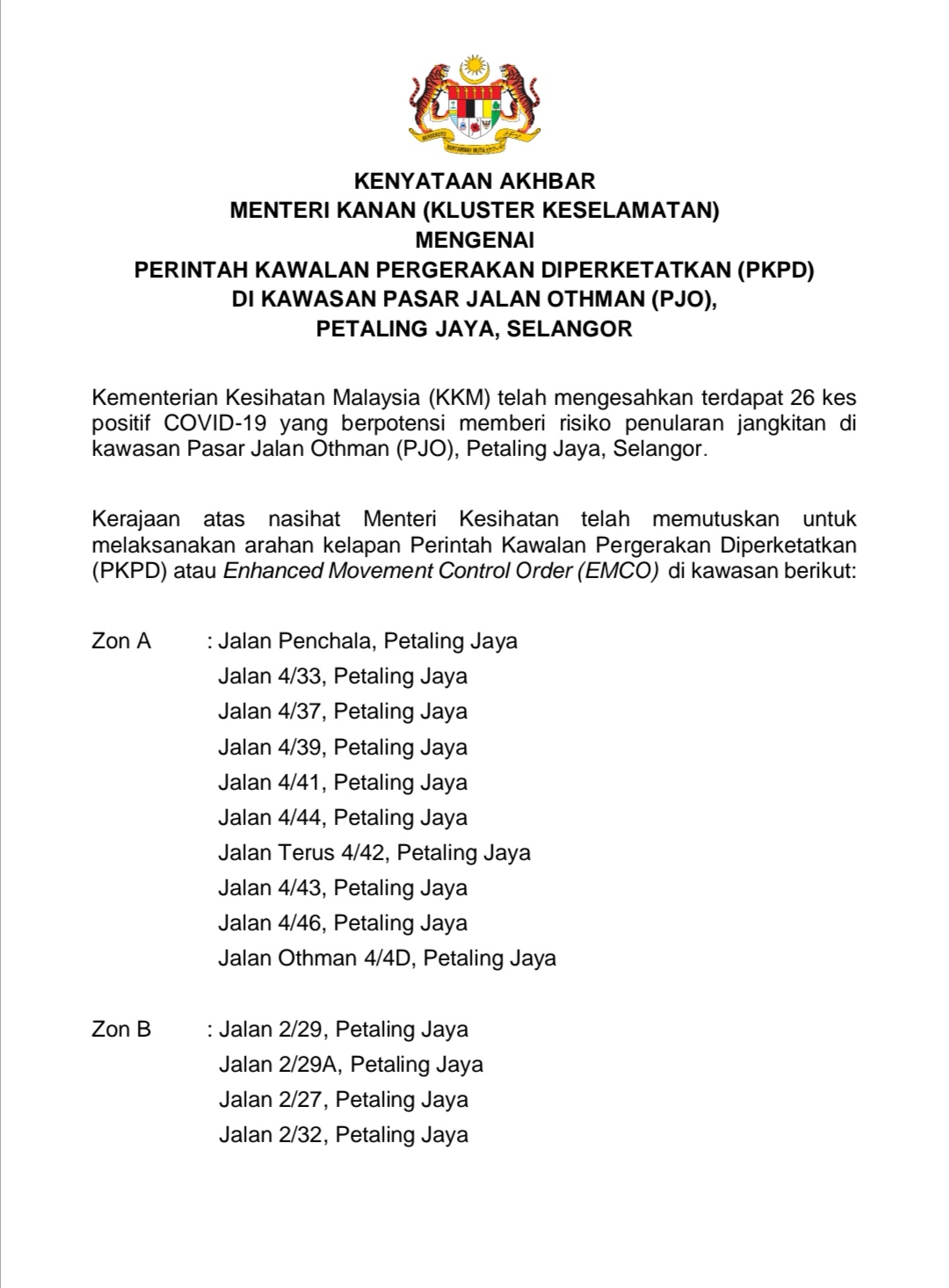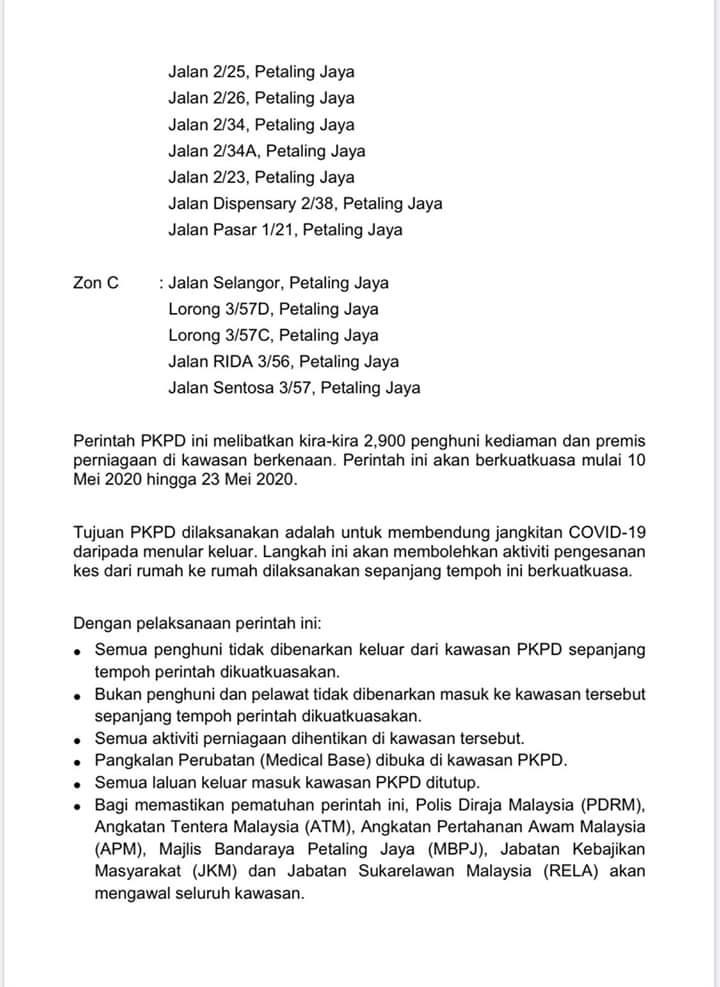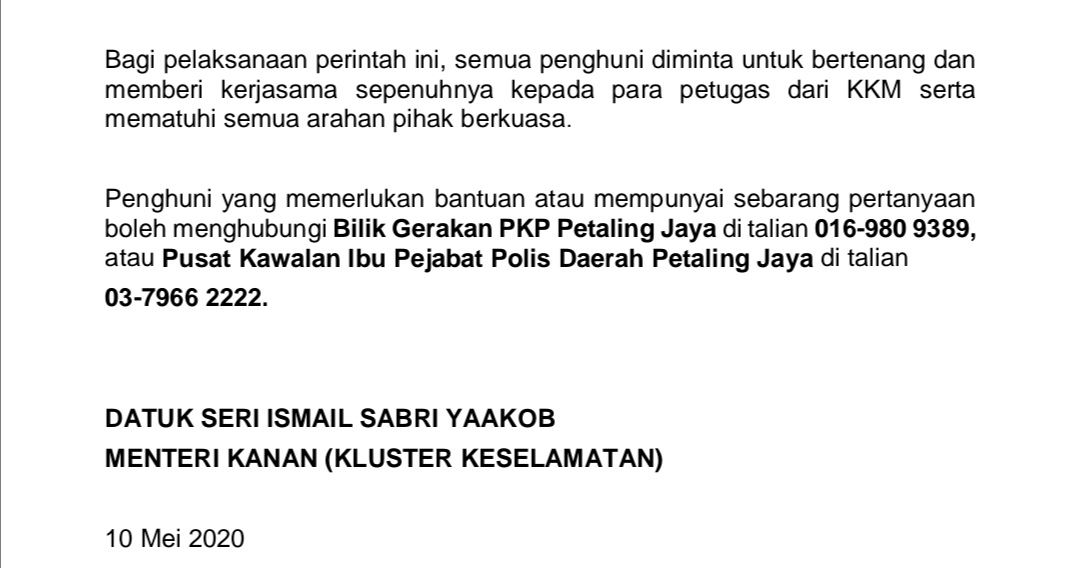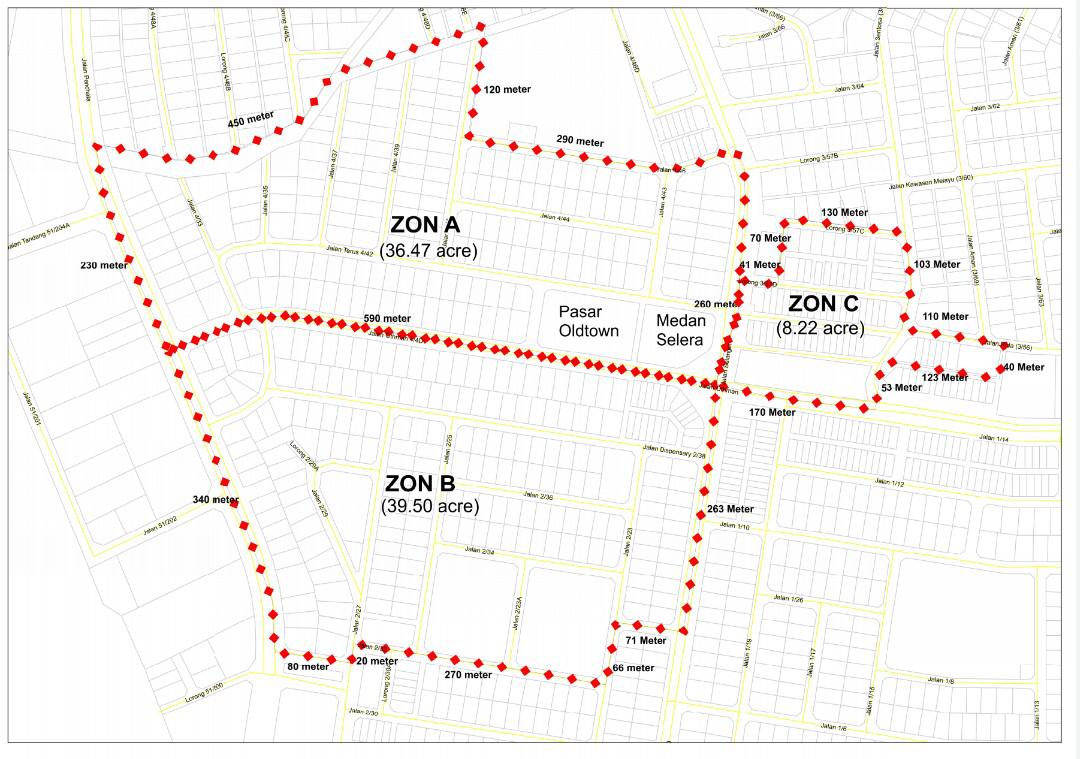 The blocked sections included Jalan Penchala and the direction from Hospital Assunta to Pasar Besar Jalan Othman PJ. (Video during Midnight & This Morning as below)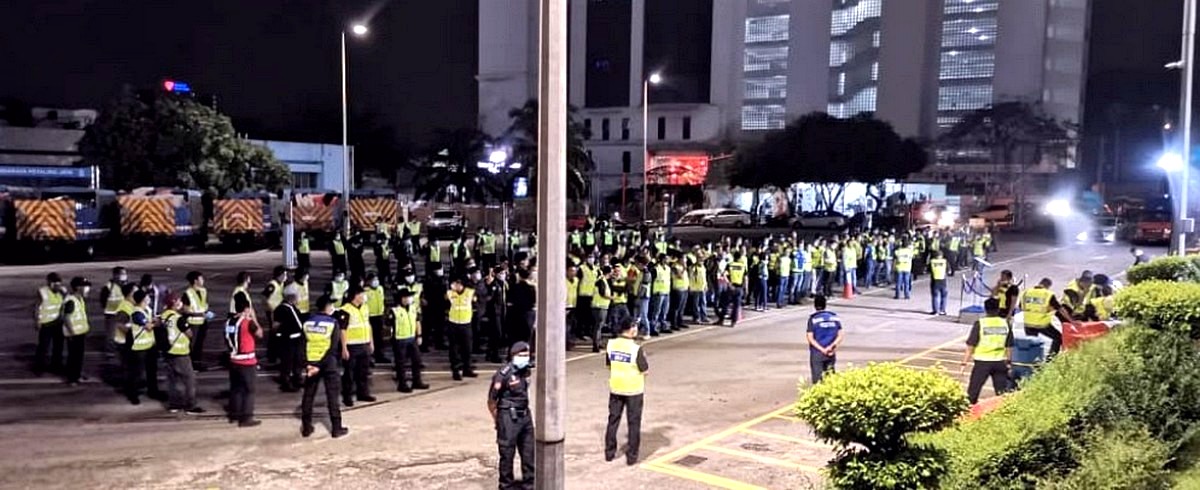 A large number of military police are carry out a blockade operation. The army installed the barbed wires in the midnight when everyone was asleep.
Among them, the sections of the residential area around the PJ Oldtown Chen Moh Primary School were blocked.
Residents were discovered that certain areas had been cordoned off when the enhanced movement control order (MCO) was enforced in their neighbourhood near Pasar Besar Jalan Othman PJ Oldtown. (Video during Midnight & This Morning as below)
Latest Video Update This Morning, 10th May 2020 at PJ Old Town Area:

Due to the large scope of the blockade, a number of military and police joined forces to block by installing the barbed wires, and there were also soldiers armed with live ammunition at the scene, and the atmosphere was tense.
Director of the Petaling Jaya Police District, also came to the scene to direct the blockade operation, but temporarily refused to disclose any details, and also restricted the media getting close to the blockade.