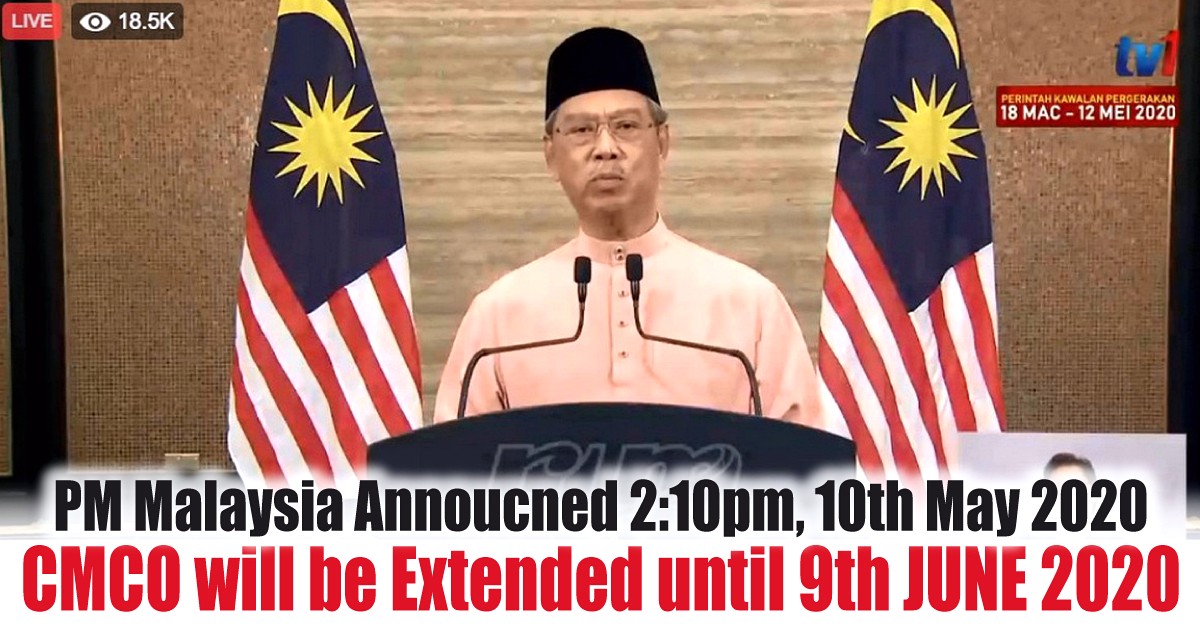 Conditional Movement Control Order (CMCO / PKPB) will be Extended to 9th June 2020, PM Malaysia Announced 2pm Today!
(Kuala Lumpur, 10th) Prime Minister Malaysia announced that the Conditional Movement Control Order (PKPB), which was originally scheduled to end on May 12, will be extended by 4 weeks to June 9.
In a speech delivered on live television today, he pointed out that although the situation of the country's epidemic situation has improved, the anti-epidemic work has not been fully done yet.
"People generally believe that the government should continue to take measures to control the epidemic."
PM Malaysia said that after hearing the recommendations of the Ministry of Health and the National Security Council, the government decided to extend the conditional movement control order for another four weeks.
"All standard operating procedures (SOP) under the Conditional Movement Control Order will remain unchanged."
He pointed out that during the second phase of the conditional action control order, Hari Raya and the Daya Harvest Festival will also be encountered; however, people will be prohibited from returning to their hometowns across the state during this period to celebrate the festival.
"Please continue to be patient. After the outbreak, you can go home." said PM Malaysia.