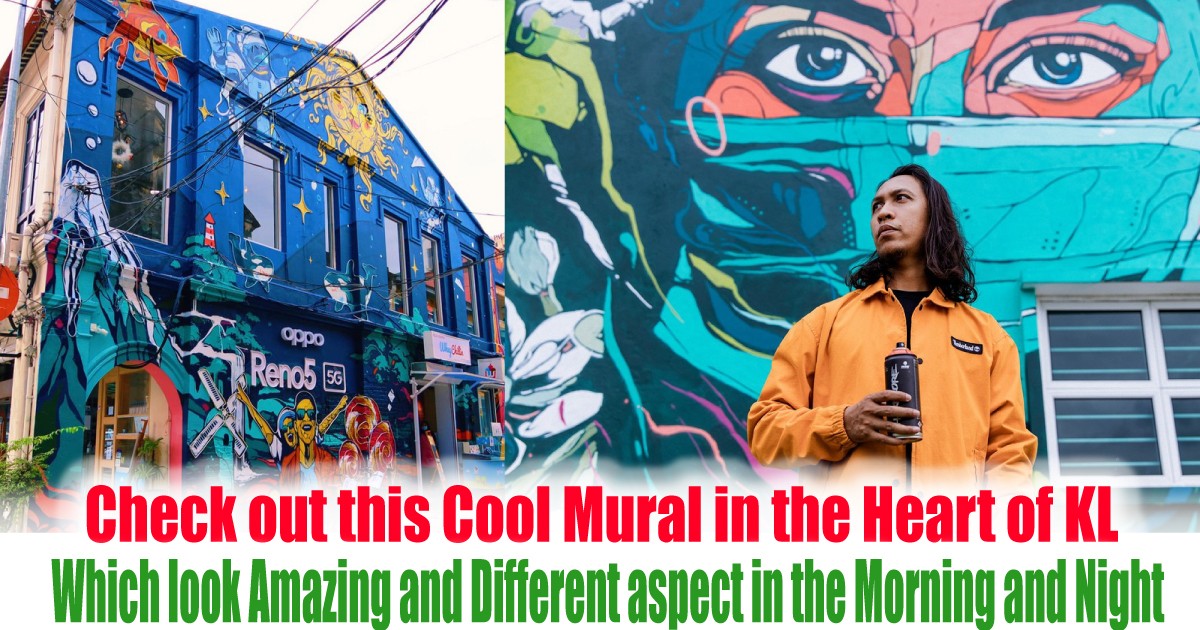 Check out this Cool Mural in the Heart of KL Which look Amazing and Different aspect in the Morning and Night
We all love mural artist where they have been earning recognition all over the country. But this latest new mural might be astonishing to ou all which it is located along Jalan Panggung and Jalan Balai Polis this striking mural has a stunning morning look, and it even lit up at night.
The mural artist Abdul Rashid who is better known as Abdulrashade said the is truly enraptured by the idea of infusing a light installation to his mural art. The inspiration behind the mural was a friendship and life and the design has even landmarks such as Eiffel Tower, Mount Fuji, The Pyramids and more.
This idea and concept to include the light installation where it is a collaboration with OPPO on their latest Reno 5 phone and the light were ignited by a tandem bicycle using a dynamo. As two riders on the bicycle cycle together the mural comes to alive and light up.