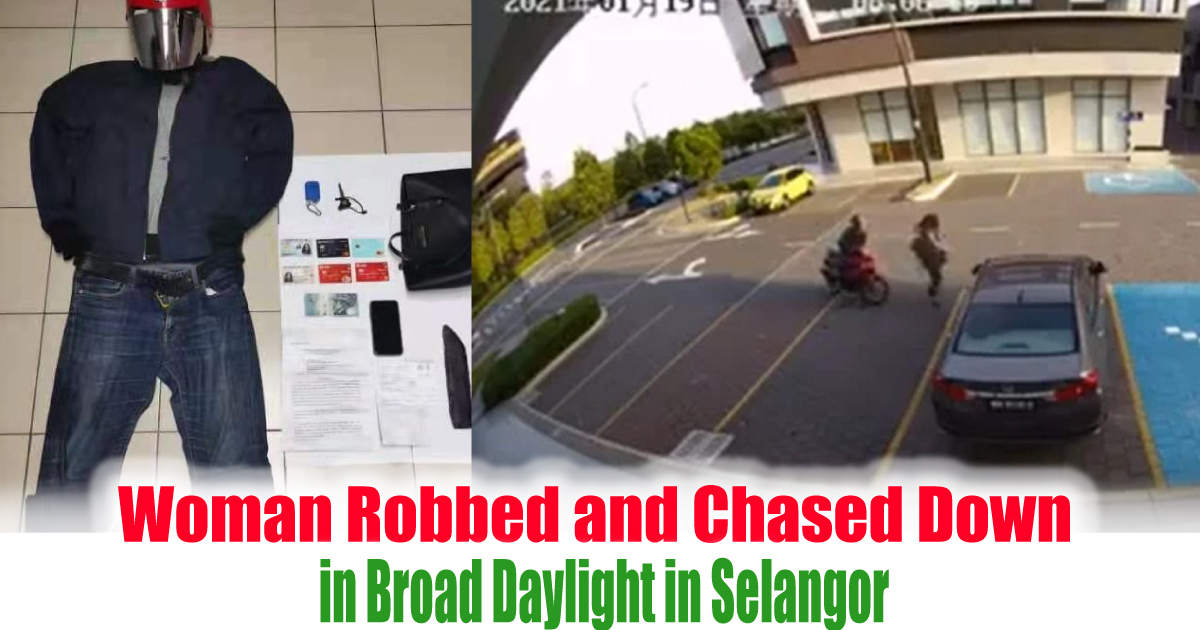 Woman Robbed and Chased Down in Broad Daylight in Selangor
In a video shared out where a woman was robbed in broad daylight after a motorcyclist chase her down while she just parked her car and locked her car and planning to go to work or some place. As she's walking, a motorcyclist were seen passing by the street then the motorcyclist makes a U-Turn and then comes over the woman and as she tries to run away and even shouting "I don't have anything" where she ends up trips and fall down and the robber come down with a knife and snatches her handbags.
According to the source, the incident happens on 19 January in Kota Kemuning where the CCTV footage manage to capture the motorcyclist number plate of BPC 6163. The robber is then arrested later, and it would be best to advise all fellow ladies out there to be more aware of your surrounding especially the places are very quiet.