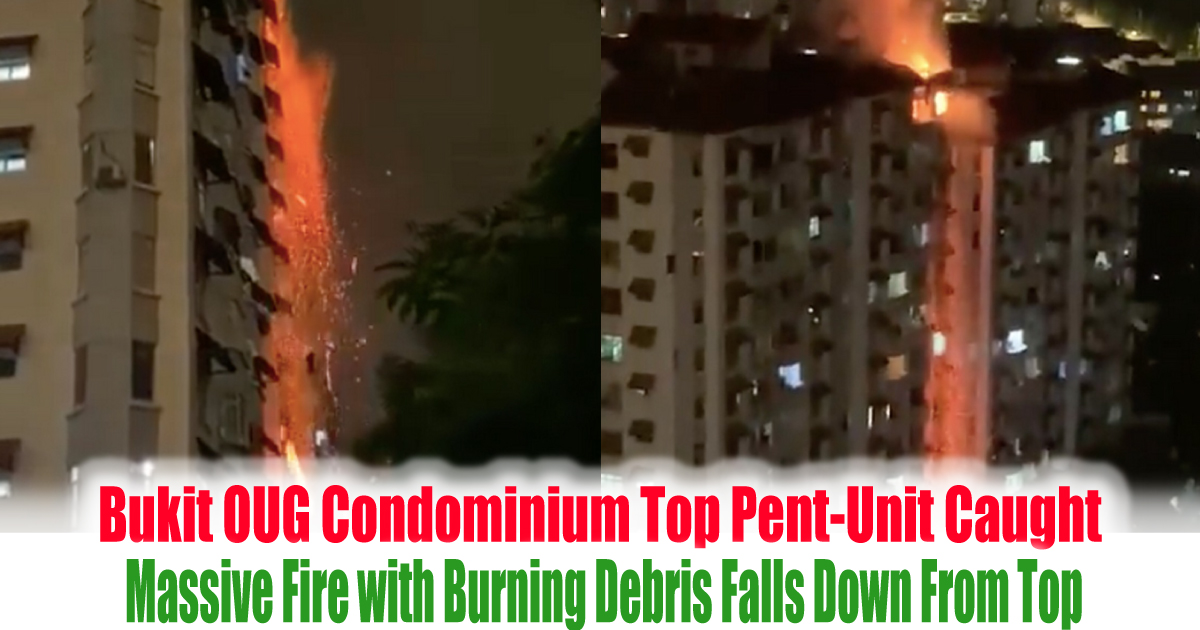 Bukit OUG Condominium Top Pent-Unit Caught Massive Fire with Burning Debris Falls Down From Top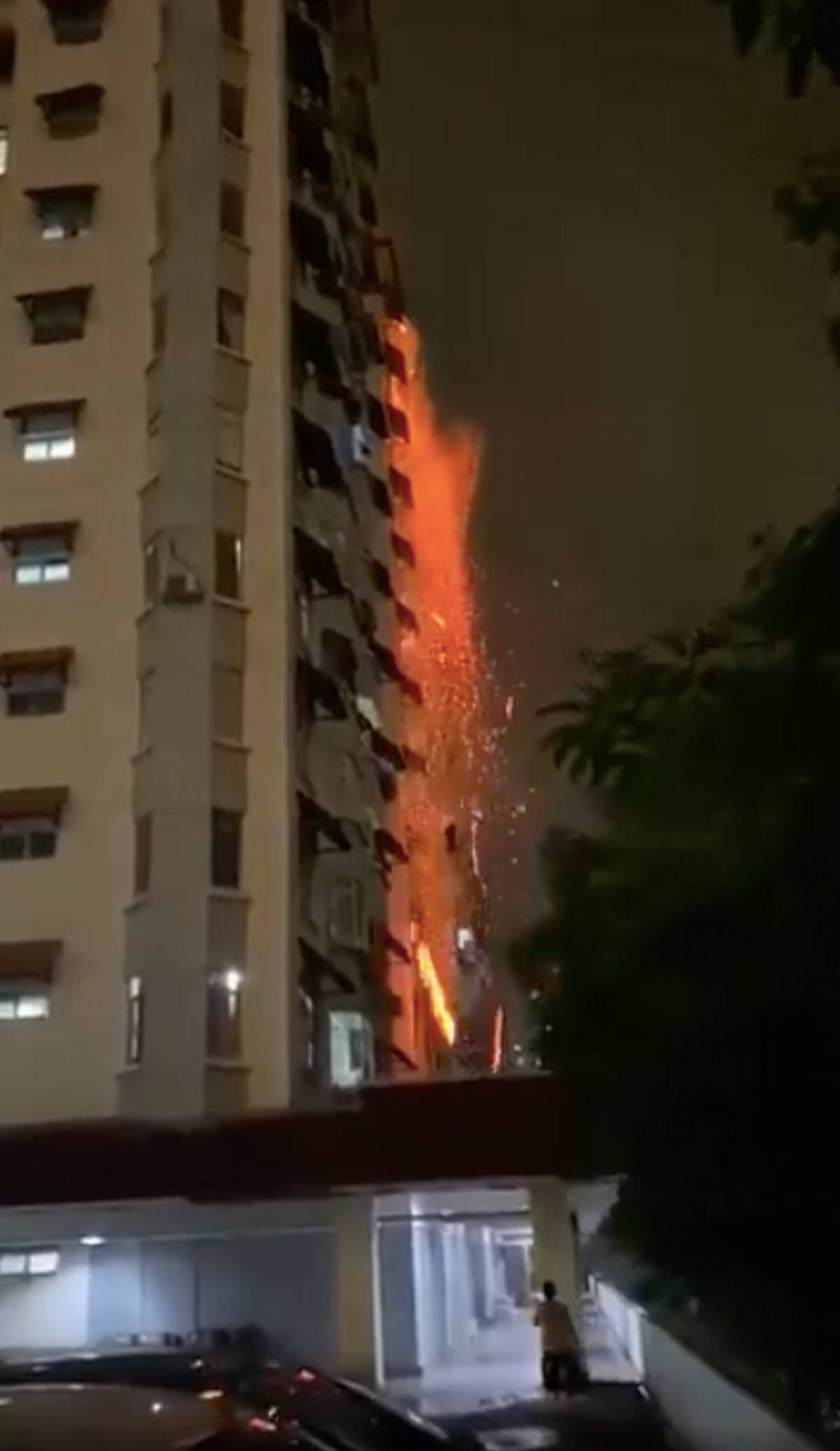 source Info Roadblock JPJ/POLIS (Facebook)
Last night, Bukit OUG Condominium in Kuala Lumpur is on fire where the video was caught in a scary sight that went on circulating on social media. In the video, the fire caught the whole unit on top of the condominium and the was debris with fire falling down from the roof top unit.
Satu kebakaran sedang berlaku di unit Kondominum Bukit OUG.

Video: Orang Awam pic.twitter.com/T3bUgP35nh

— Mohd Redzuan Abdul Manap (@redzuanNewsMPB) April 22, 2021
According to the KL Fire Department, they received an emergency call about 9.14 pm, and a team of 45 firefighters from four stations was sent to the scene by 9.23 pm and the fire occurred on the 12th floor involving two flats. One flat was burned 60% while another was completely destroyed.
Yes condo rumah saya, memang menakutkan. Tapi bomba dah sahkan tiada mangsa yg terlibat. https://t.co/71EJXRTCKh

— Afifah (@AenAfifah) April 22, 2021
The fire was brought under control at 10.10 pm and completely extinguished at 10.31 pm.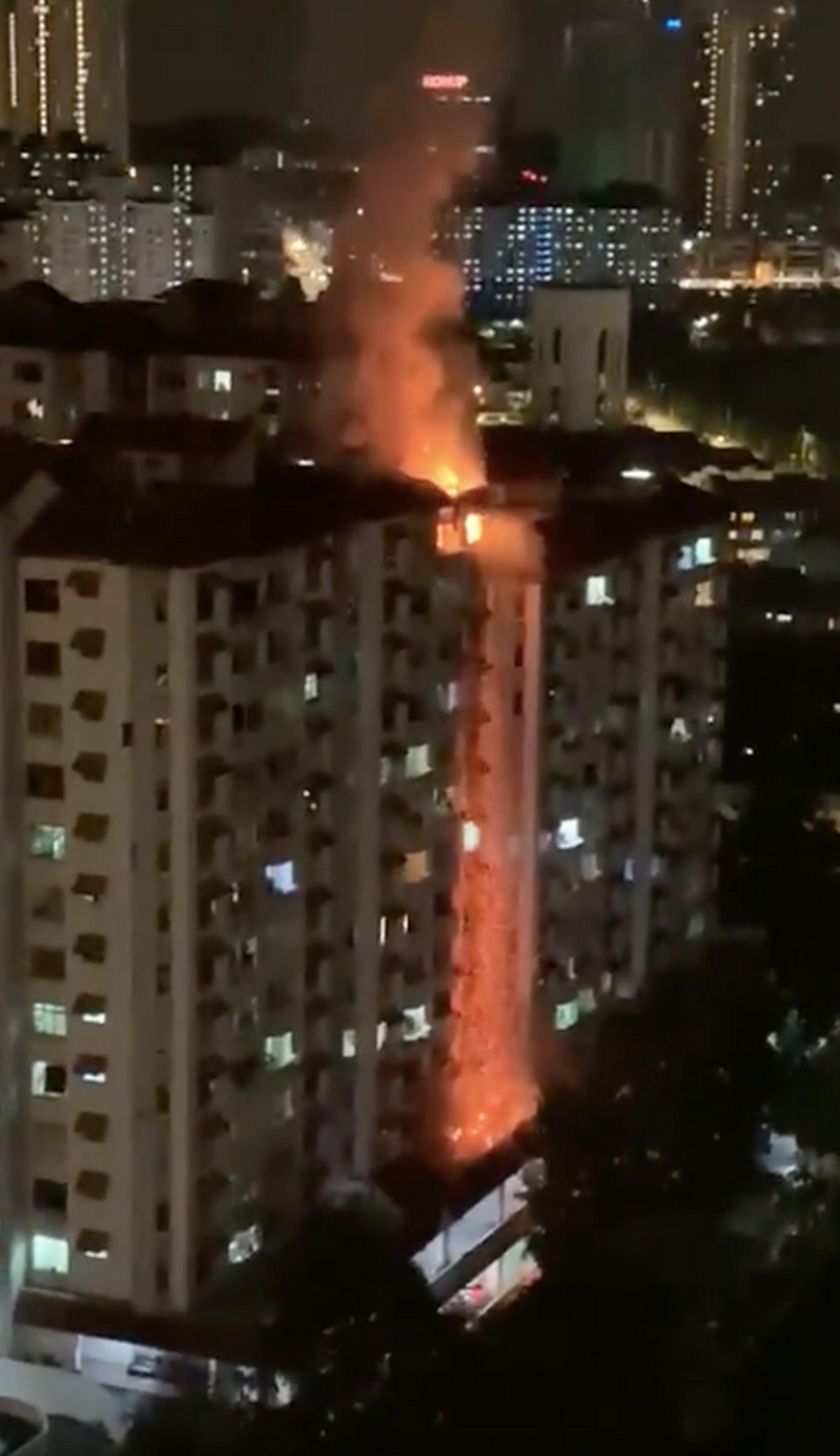 source Info Roadblock JPJ/POLIS (Facebook)