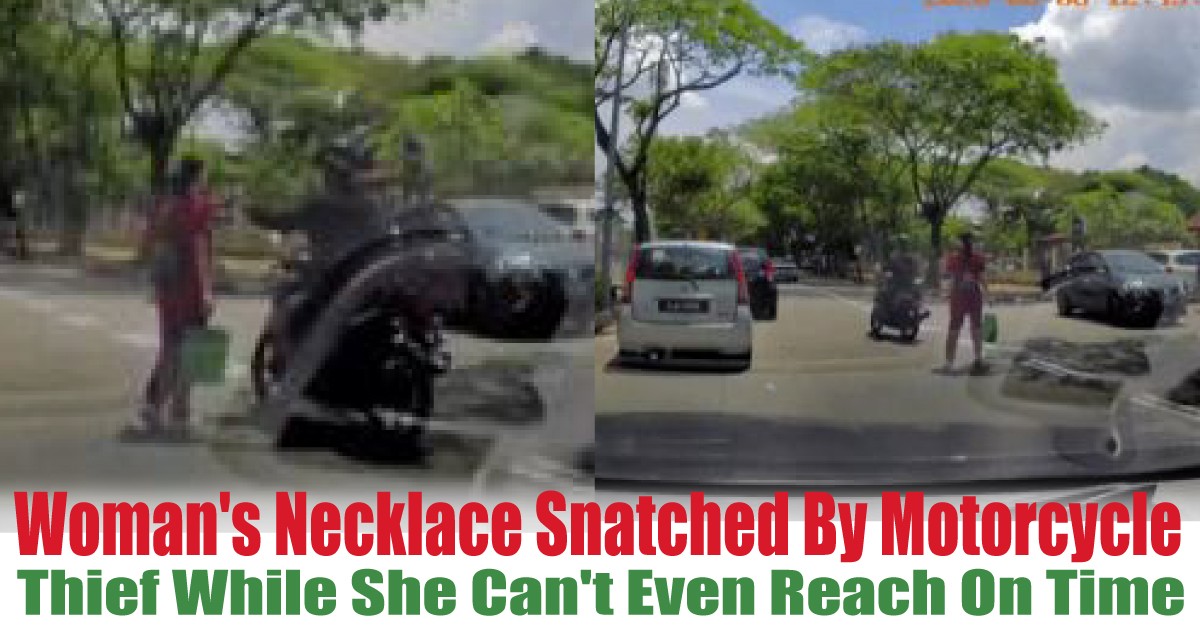 Woman's Necklace Snatched By Motorcycle Thief While She Can't Even Reach On Time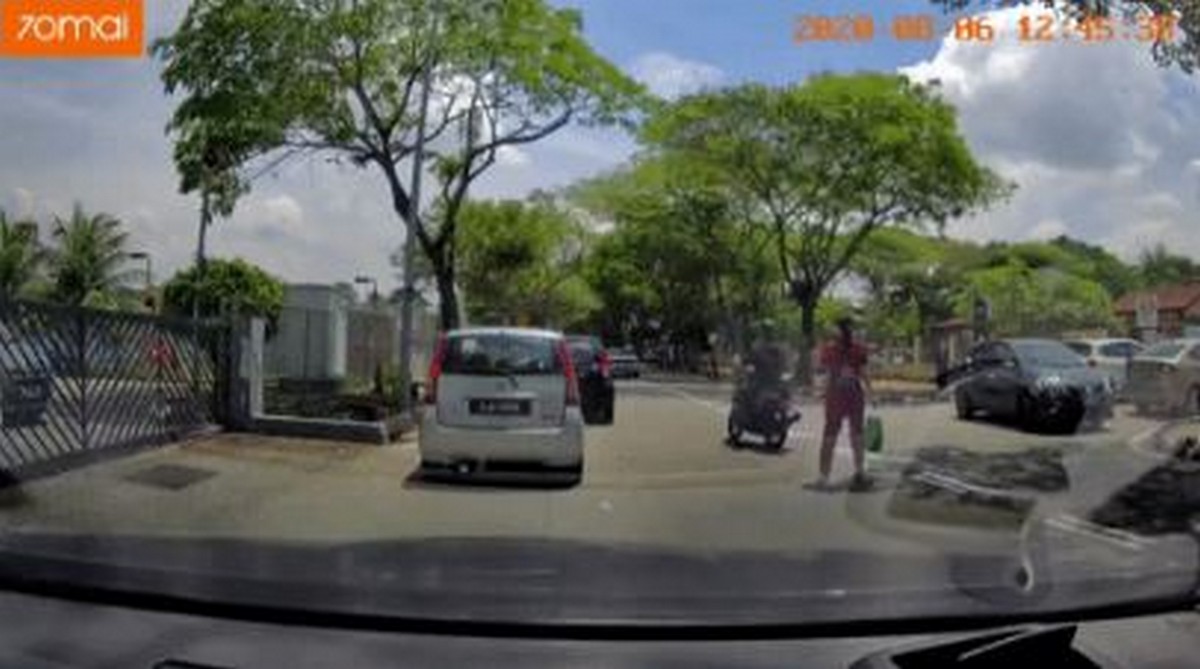 We are all aware that the current economy is bad here in our country, so, therefore, it might be increasing activities of snatch and thief which will be increasing too.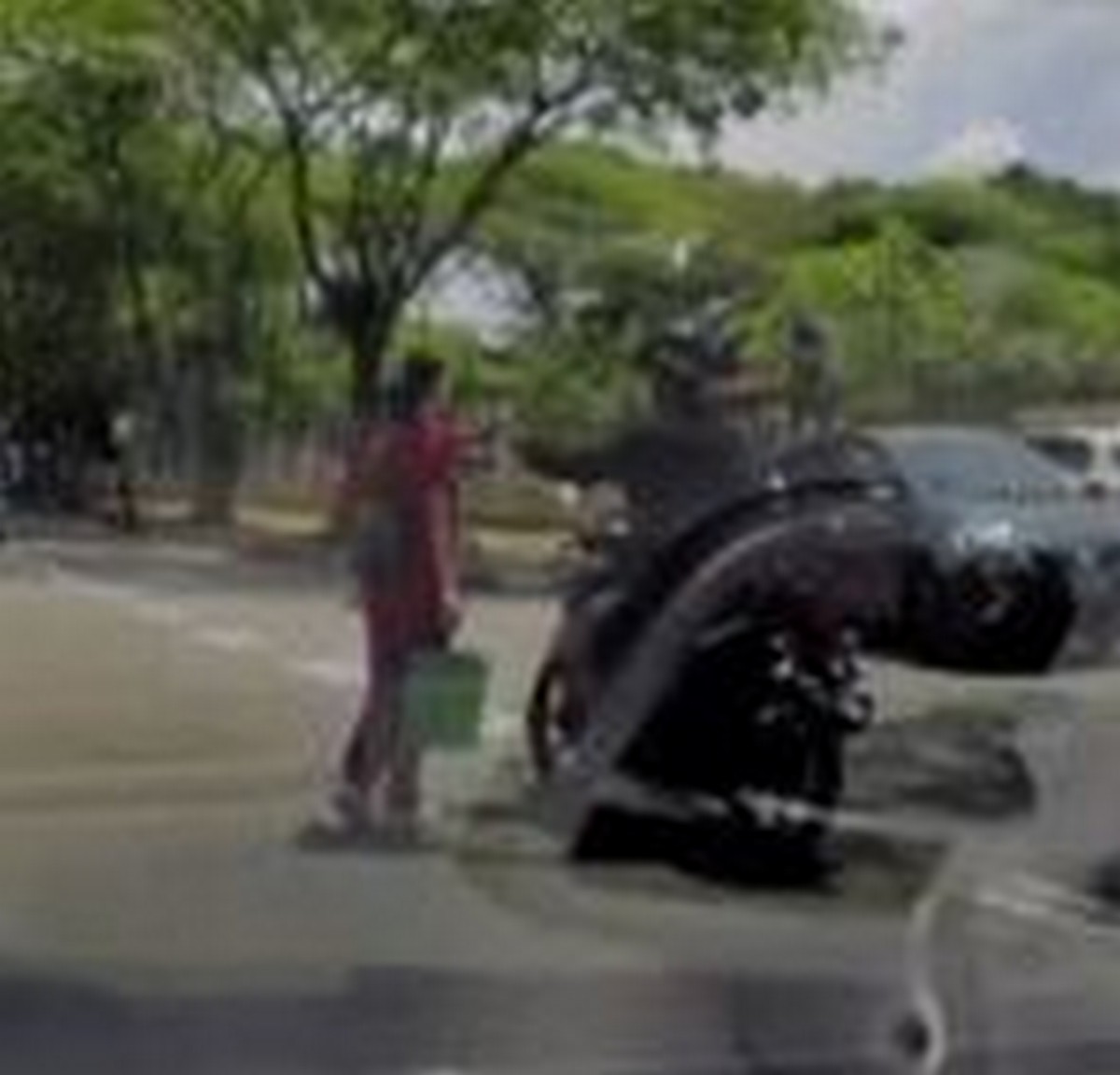 An incident happens on 6 Aug, was in front of a clinic in Section 19, Shah Alam. From a dashcam recorded a woman who is seen trying to cross the road and like halfway, a motorcycle just come and snatch her necklace away, that whole incident is even faster than "F1-Car changing tyre speed"
or perhaps faster than blinking your eye.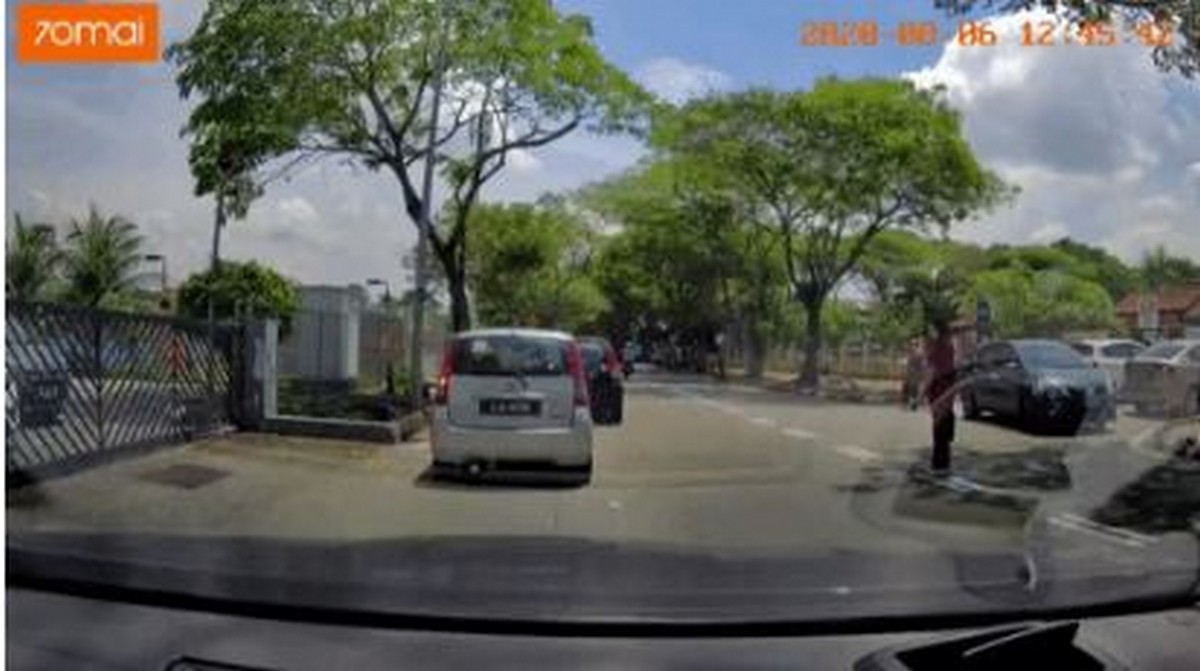 So to all dear Malaysian, please be aware if you have valuable at your neck or hand or fingers if can try to cross the road carefully. These culprits they are aiming at that shiny golden thing if they can't spot these gold stuff. You will be safe. So pandai-pandai ye…
image source