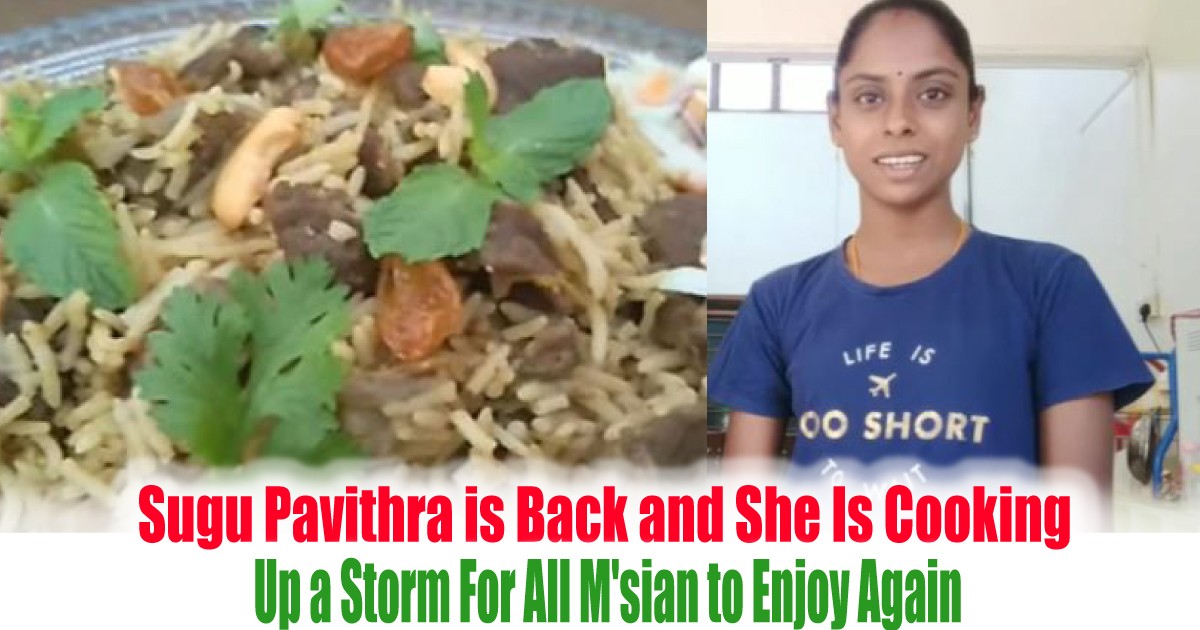 Sugu Pavithra is Back and She Is Cooking Up a Storm For All M'sian to Enjoy Again
If you love cooking lesson, then you will know the famous Sugu Pavithra where after she has been famous last year on her cooking youtube hit-sensation, she is back now after four month of absence. Where she uploaded her recipe of Mutton Briyani and Cucumber Salad on 20th February 2021.
It was not only her video is up to date but she has continued uploading video cooking seafood and kebabs too, which it not a bad comeback at all. With her averaging thousands per viewership, Sugu's fans just showed that how much they miss her and they were all shocked after received alert on her latest video and they all rushed to watch her new video.