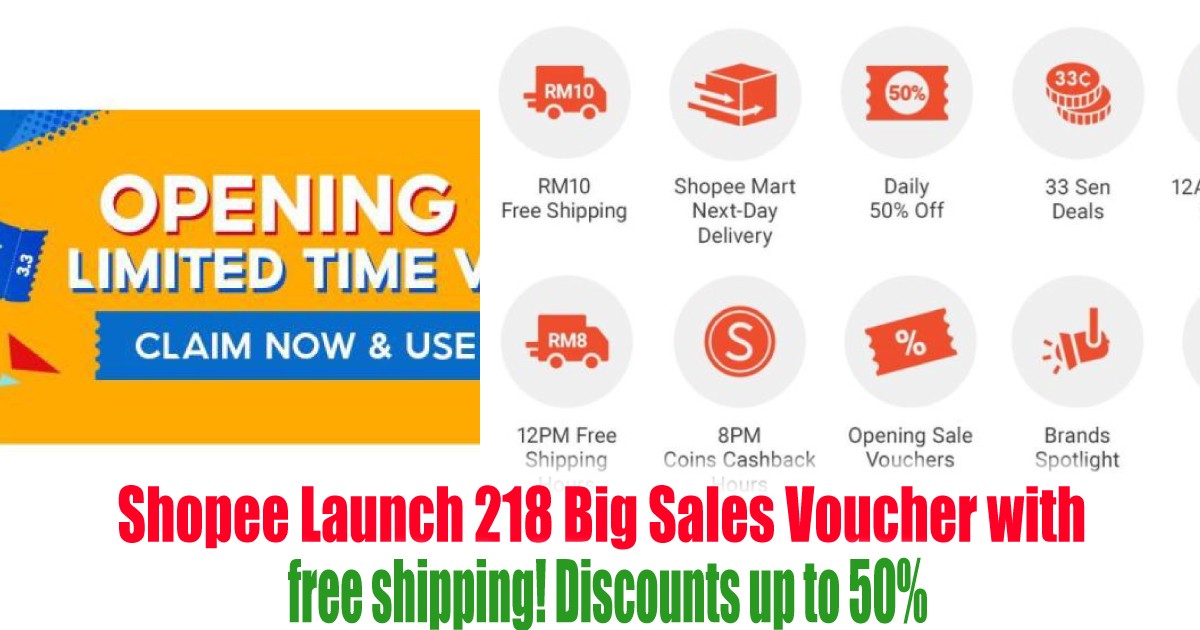 Shopee Launch 218 Big Sales Voucher with free shipping! Discounts up to 50%

Shopee will launch a series of promotions again from February 18th to March 3rd ! Provide free shipping discounts and discounts up to 50%! Those who like online shopping, don't exceed it! You can get Voucher first!
Shopee will launch 3.3 Supermarket Sale from February 18 to March 3, 2021! Various discounts will be provided during this period, including:
~ Launch Free Shipping Voucher every day at designated times, and you can enjoy free shipping if you spend more than RM10!
~50% off Voucher is launched every day at designated time, providing up to 50% Shopee Coins rebate
~More special offers too!
You can start to receive the discount and free shipping Voucher now, and you can start using it on February 18th! 
Click: 
here to receive Shopee coupons