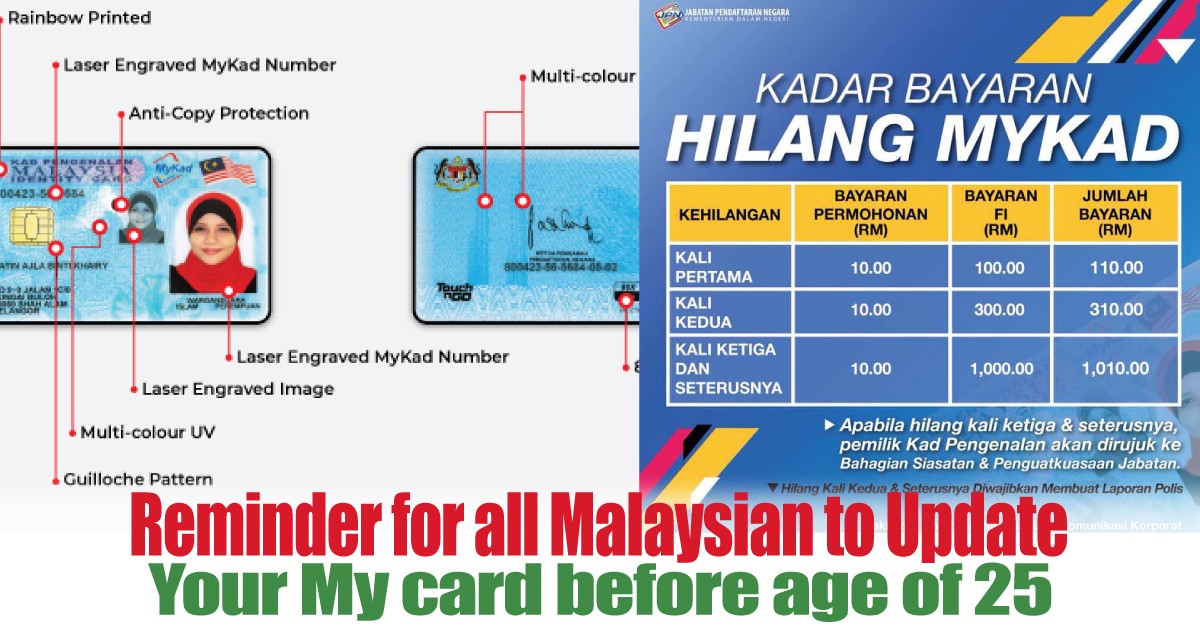 Reminder for all Malaysian to Update Your My card before age of 25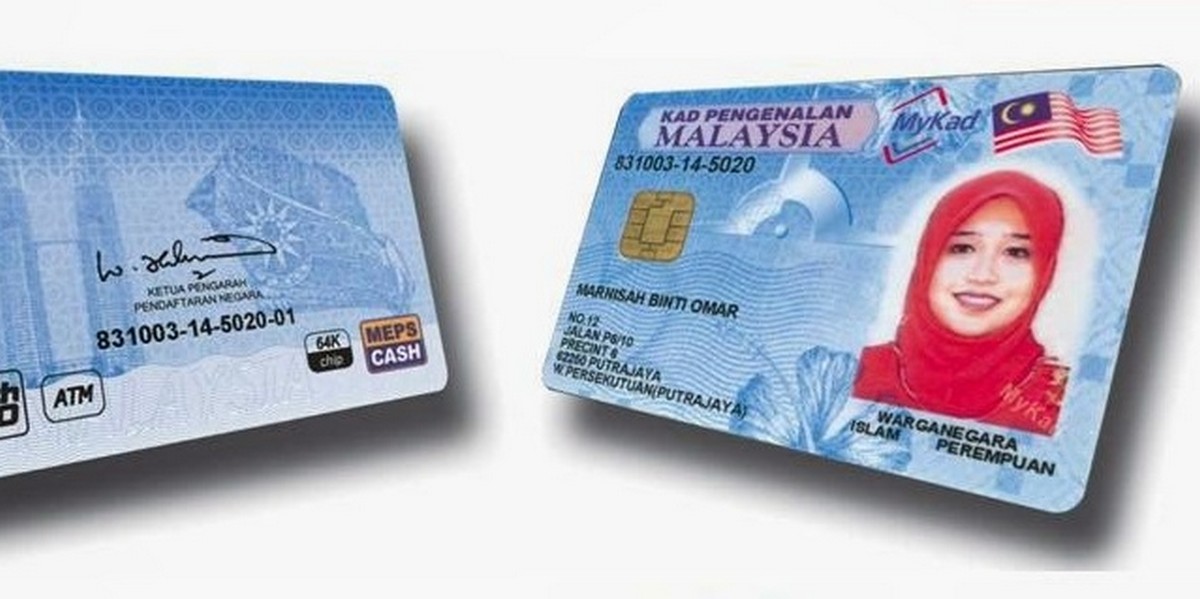 Attention, parents! Remember to bring a child over 12 years old to apply for MyKad.
According to Article 3 of the National Registration Act of 1990 (revised in 2007), all Malaysian citizens who have reached the age of 12 must apply for the Malaysian Makkah, and must apply for the Malaysian Makkah at the age of 16. Those who apply for Malaysia Card late will have to pay a minimum fee of RM10.
Parents or guardians need to bring their children to the nearby National Registration Office (JPN) to apply for Big Maca when their children reach 12 years old. You must bring your child's birth certificate (Sijil Kelahiran) when applying for the Malaysian MYR card, as well as the original MYR card of the parent or guardian.
In addition, Malaysian card holders must also renew their Malaysian card between the ages of 18 and 25, otherwise they will be fined RM20. If you do not renew, you will be fined RM20 per year.
The reason why the National Registration Bureau requires Malaysians to update their Makkah between the ages of 18 and 25 is because the first Makkah is a 12-year-old photo, which will look very much like an adult. respectively. Anyone who renews the Mykas after the age of 26 will be fined RM20. An additional RM20 fine will be levied for each year of delayed update.