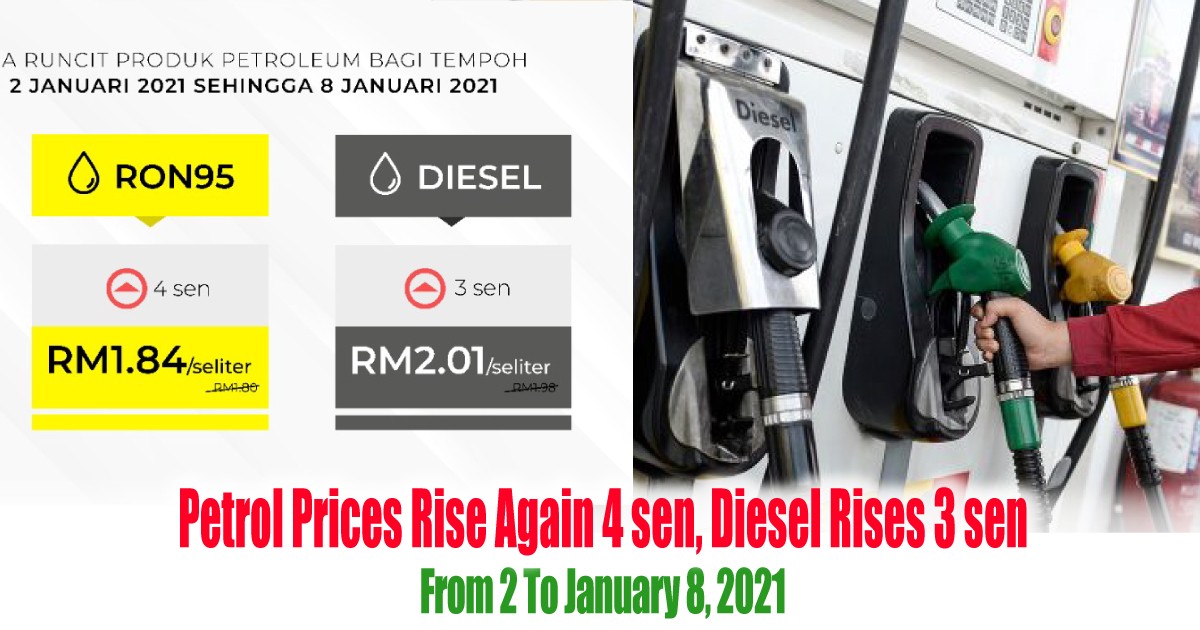 Petrol Prices Rise Again 4 sen, Diesel Rises 3 sen From 2 To January 8, 2021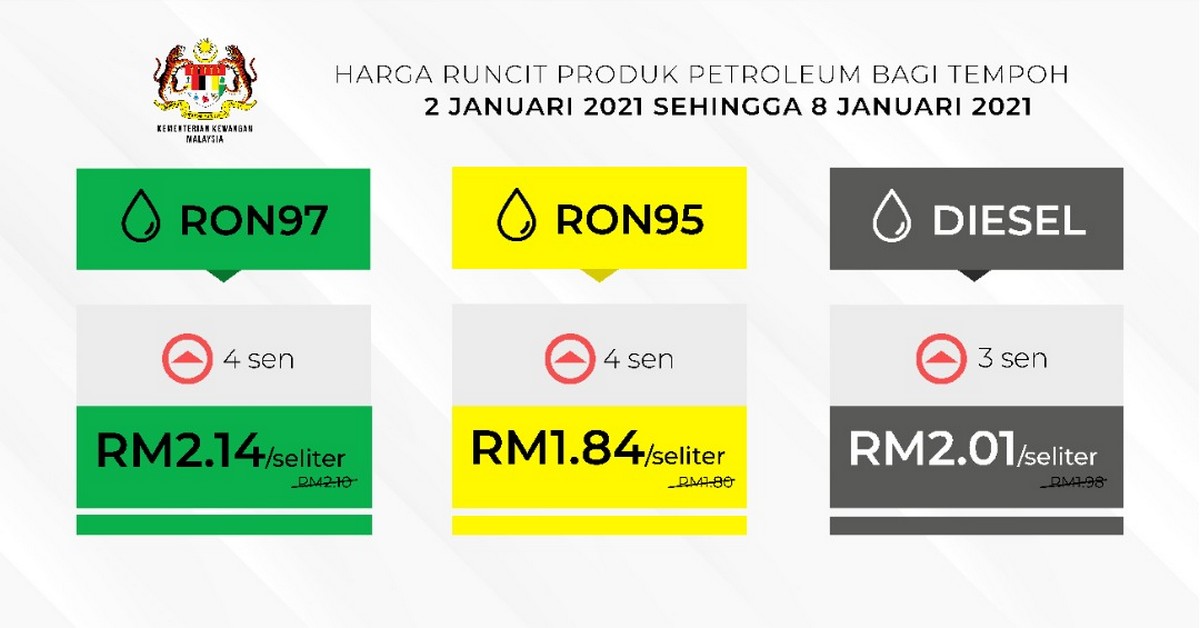 The Ministry of Finance Malaysia today announced the new retail prices of petroleum products for the period 2 January to 8 January 2021.
According to a statement released on MOFMalaysia's Twitter, the retail price of RON95 petrol rose 4 sen to RM 1.84 per liter while RON97 also rose 4 sen to RM 2.14 per liter. Meanwhile, the price of diesel rose 3 sen from RM1.98 to RM 2.01 per liter.