(MALAYSIA 29th MAY 2020) The number of New Covid-19 Cases has broken 100 again! The Health Director Malaysia announced that the number of newly diagnosed cases of Covid-19 rose to 103 today, with a total of 7,732 confirmed cases.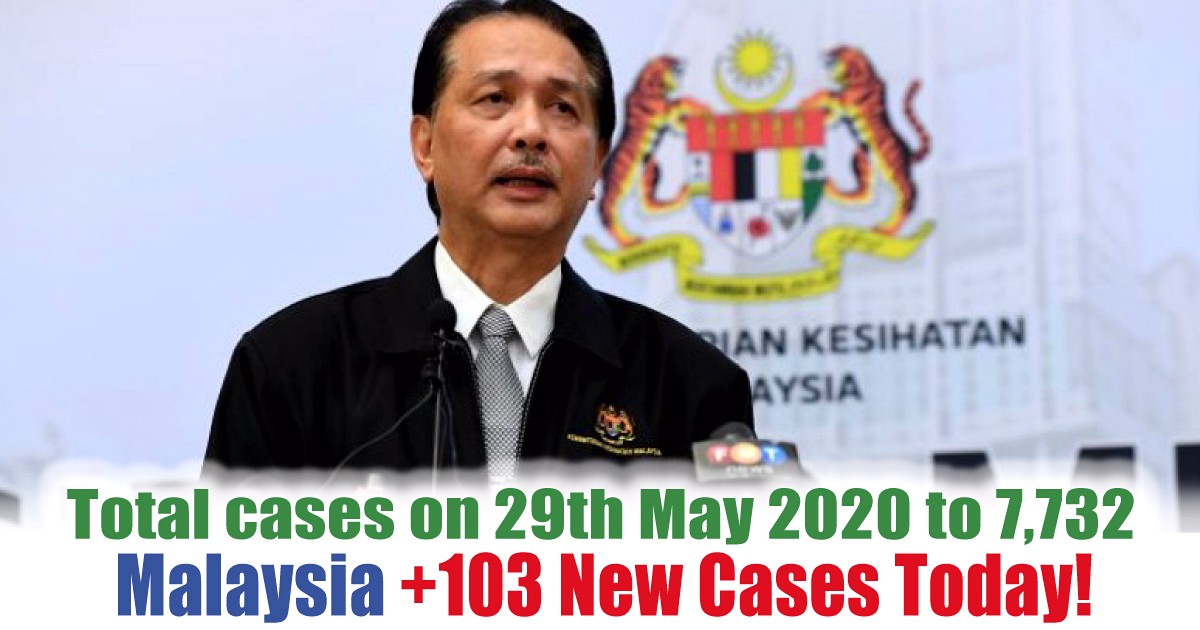 Today's new cases are mainly due to the diagnosis of Malaysian non-citizens, 7 cases are imported from abroad, 94 cases are local infections, and 84 of them are non-Malaysian citizens.
In addition, Malaysia had no deaths for 7 consecutive days, and the total number of deaths remained at 115 (1.49%).
There were 66 cases of recovered and discharge today, and a total of 6,235 cases of complete recovery, accounting for 80.64% of the total number of diagnoses.
As for the active cases that are still being treated in hospitals, there are currently 1,382 people. That 8 of them are in the Intensive Care Unit (ICU) and 2 of them need breathing aids.