New York Governor Andrew Cuomo announced on Sunday that New York's Covid-19 had 8,327 confirmed cases in a single day, and the number of deaths was 594. The cumulative number of confirmed cases came to 122,131.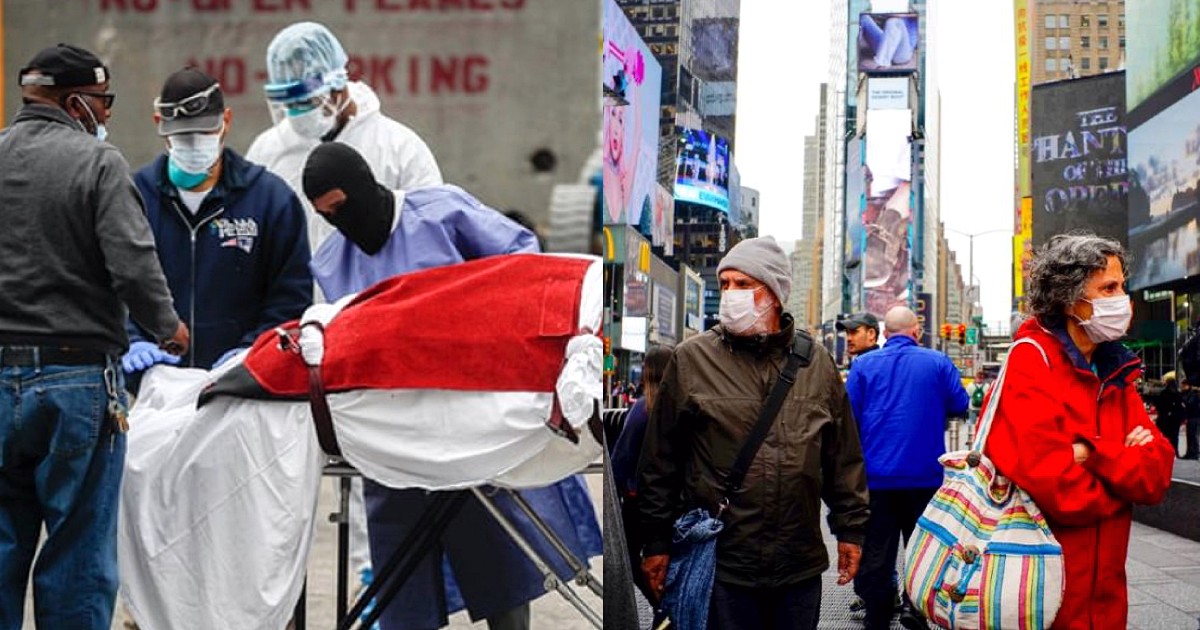 At present, the number of confirmed cases in the United States is 320,165 cases, of which 9132 people died.
Nevertheless, he also received some good news that more people have been treated and discharged.
The number of people infected in the world with Covid-19 exceeded 1.2 million, a total of 1,206,842 cases, of which 67.253 people died, but 255,619 were cured.
The number of diagnoses in the United States is still the highest in the world, followed by Spain, with a total of 130,759 cases, of which 12,418 people died, and then Italy, with a total of 122,632 cases, and death of 15,536, the highest in the world.
For the third consecutive day in Spain, the number of diagnoses has dropped, although 674 deaths have been recorded on the same day. Earlier, the number of confirmed cases in Italy declined from 4068 on Saturdays to 3994 for the first time.
Italian Health Minister Speranza said that it is still too early to say when Italy will lift the blockade measures implemented in March.
He said that a document has been signed, which mainly deals with the five principles of "Phase 2" under national emergency. He said that people still need to maintain social distance, and should use personal protective equipment more widely, such as masks. The government will continue to strengthen the local health system, speed up treatment and quarantine, and will use mobile phone software to conduct more extensive close contact tracking.
In London, at 9 am on Sunday, there were 47,806 confirmed cases in the UK, of which 4,934 people died.
British Health Minister Hancock warned that if too many people refuse to comply with the "social distance" rule, including sunbathing in the park, the government may take further blockade measures to stop people from going out.
The Ethiopian Ministry of Health in Africa disclosed on Sunday that the first death from coronary disease occurred in the country, with a total of 43 confirmed cases.
The Ministry of Health stated that the deceased was a 60-year-old Ethiopian woman who had been in hospital for treatment since last month.
To prevent the epidemic, the Ethiopian government requires all inbound people to be isolated at designated hotels for 14 days at their own expense.