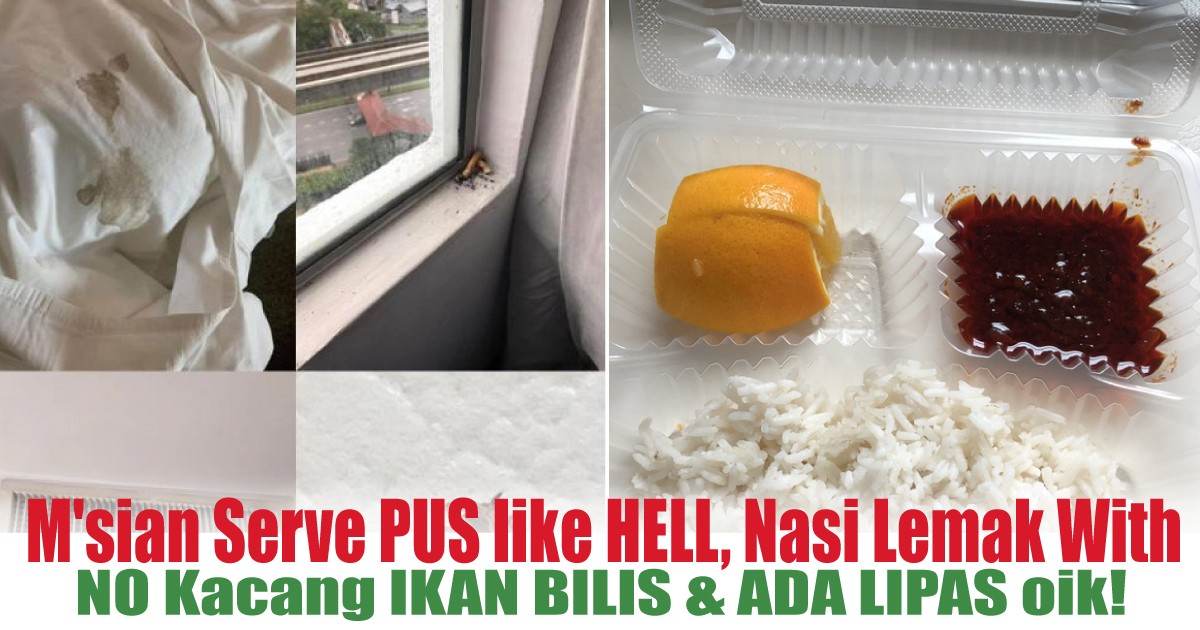 M'sian Serve Quarantine At Hotel like HELL, Nasi Lemak With NO Kacang AND IKAN BILIS OI! And ADA LIPAS LE!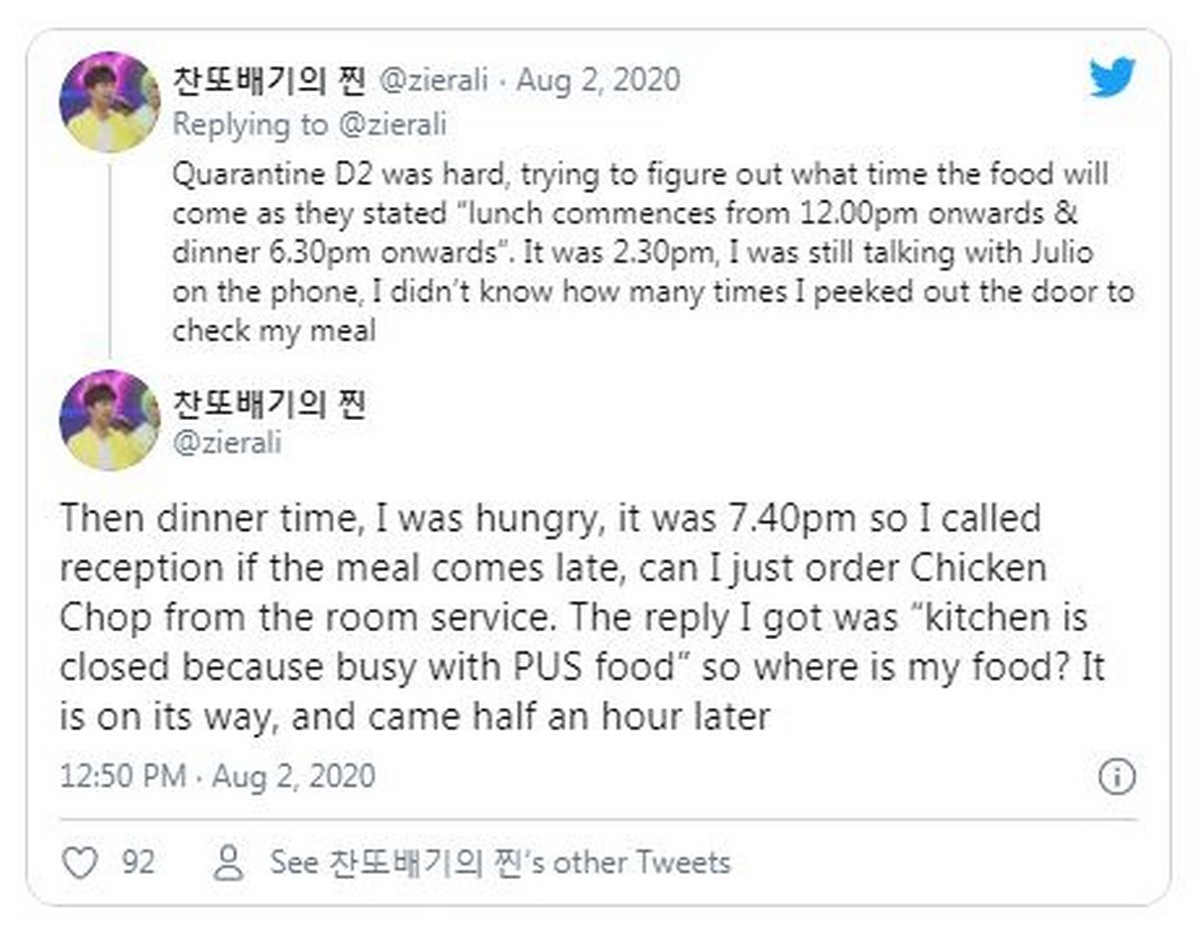 As we all know that, for everyone who is coming back to our beloved motherland, you will have to serve a 14-day quarantine which is mandatory, with a certain fee where it will be charged to the particular person up to a whopping RM2,000 for 14 days stay in a hotel designated for these "person under surveillance (PUS) order".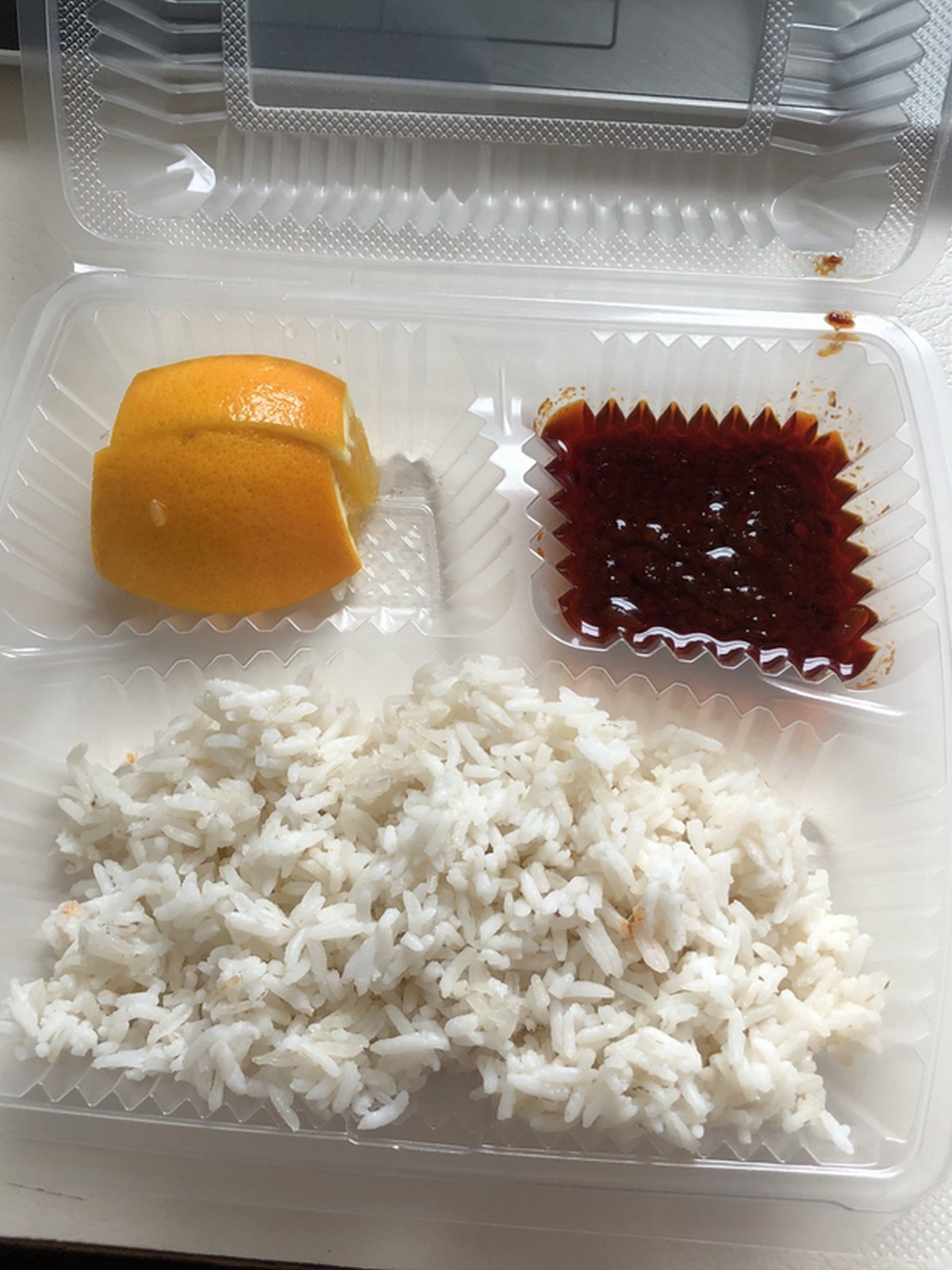 NASI LEMAK TAKDE KACANG Ngan IKAN BILIS!?!?! And Nasi is Not EVENLY COOKED!!! Someone Go SLAP the CHEF! PLS!~ Don't malukan our Country Favorite FOOD please!~
But what if the price you paid out and basically the food and hotel condition becomes very teruk till you wanted to scream for help!~ A Malaysian shared on his twitter message regarding his current PUS order while staying at a hotel at Subang Jaya.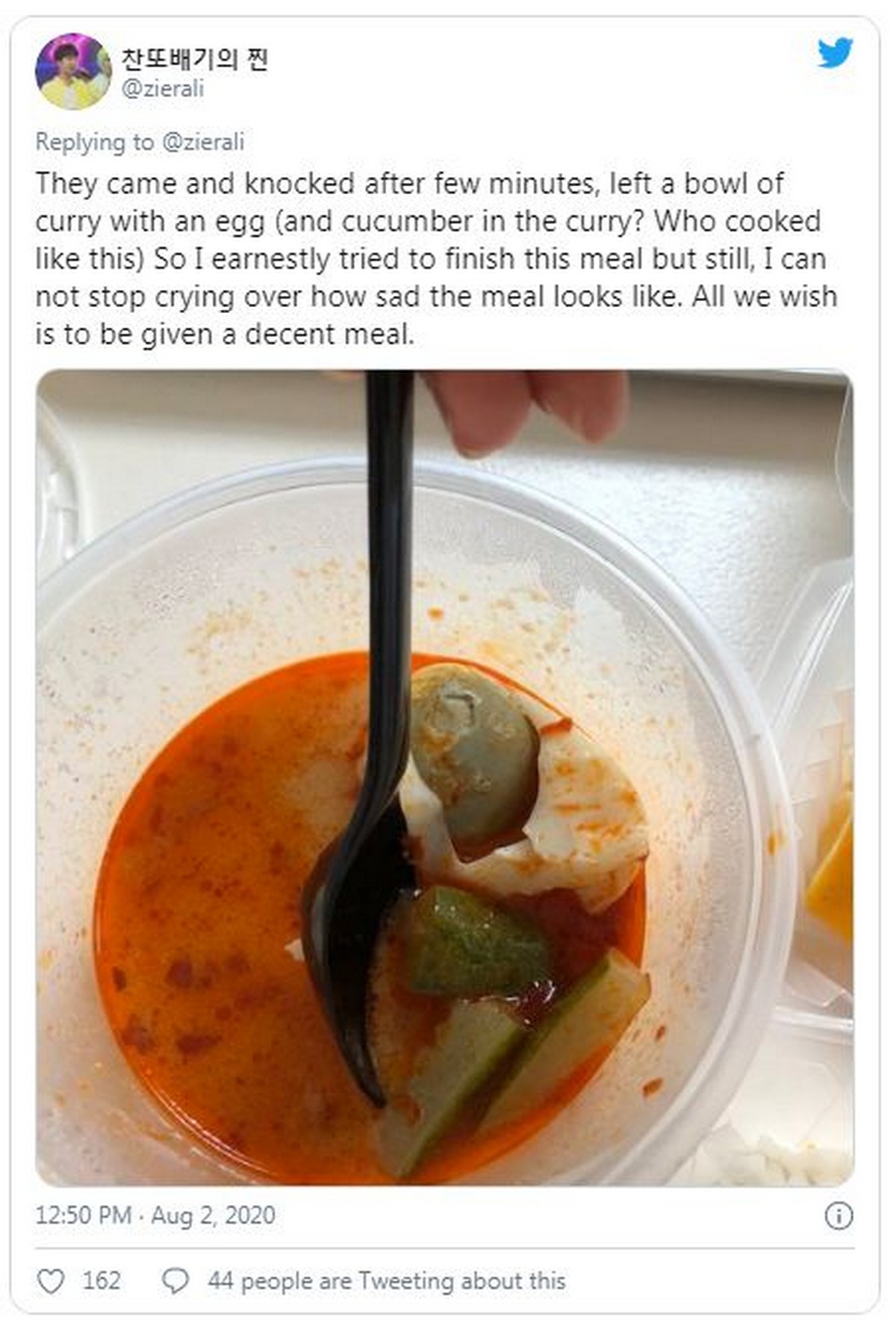 The twitter user @zierali shared that not only did the hotel use dirty sheets and starve their guests, they also serve meals that were so poorly prepared – it made her break into tears. Where you will get lunch and dinner served in late time and nasi lemak with just sambal and 2 slices of orange! And until a point, he can't take it anymore and start to report against the management for such a poor meal and the best thing is yet to come. Where you might have to imagine that a room with Dead-LIPAS and cigarettes butts left-over from the previous customers.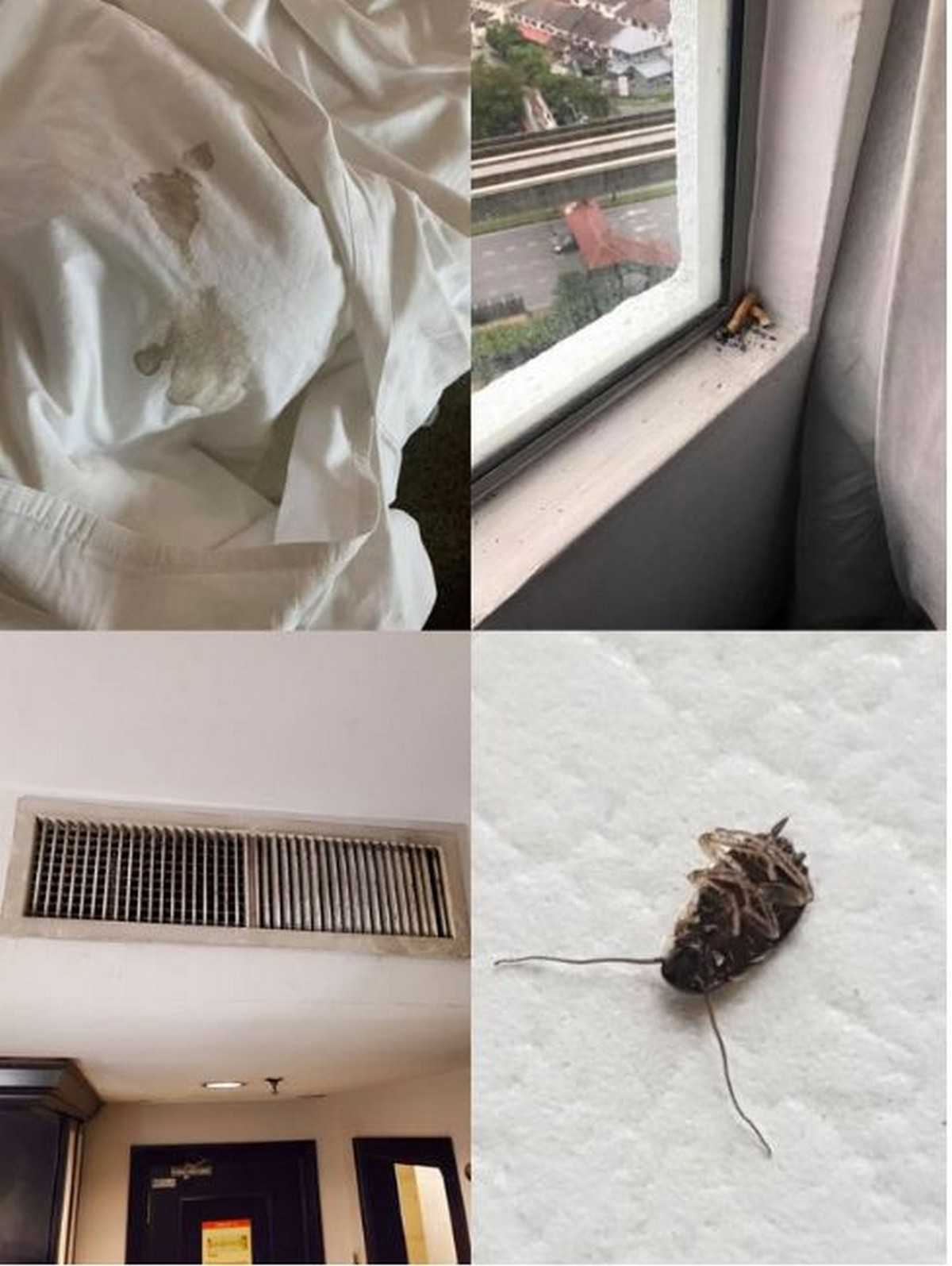 According to Zierali, a lot of PUS citizen which have been living in the hotel have made public complaints against the hotel and finally, this news reaches a point where Subang Jaya assemblyperson Michelle Ng and the Malaysia Association of Hotels' (MAH) chief executive officer Yap Li Seng are among those who have intervened in the matter after Zierali's tweet went viral.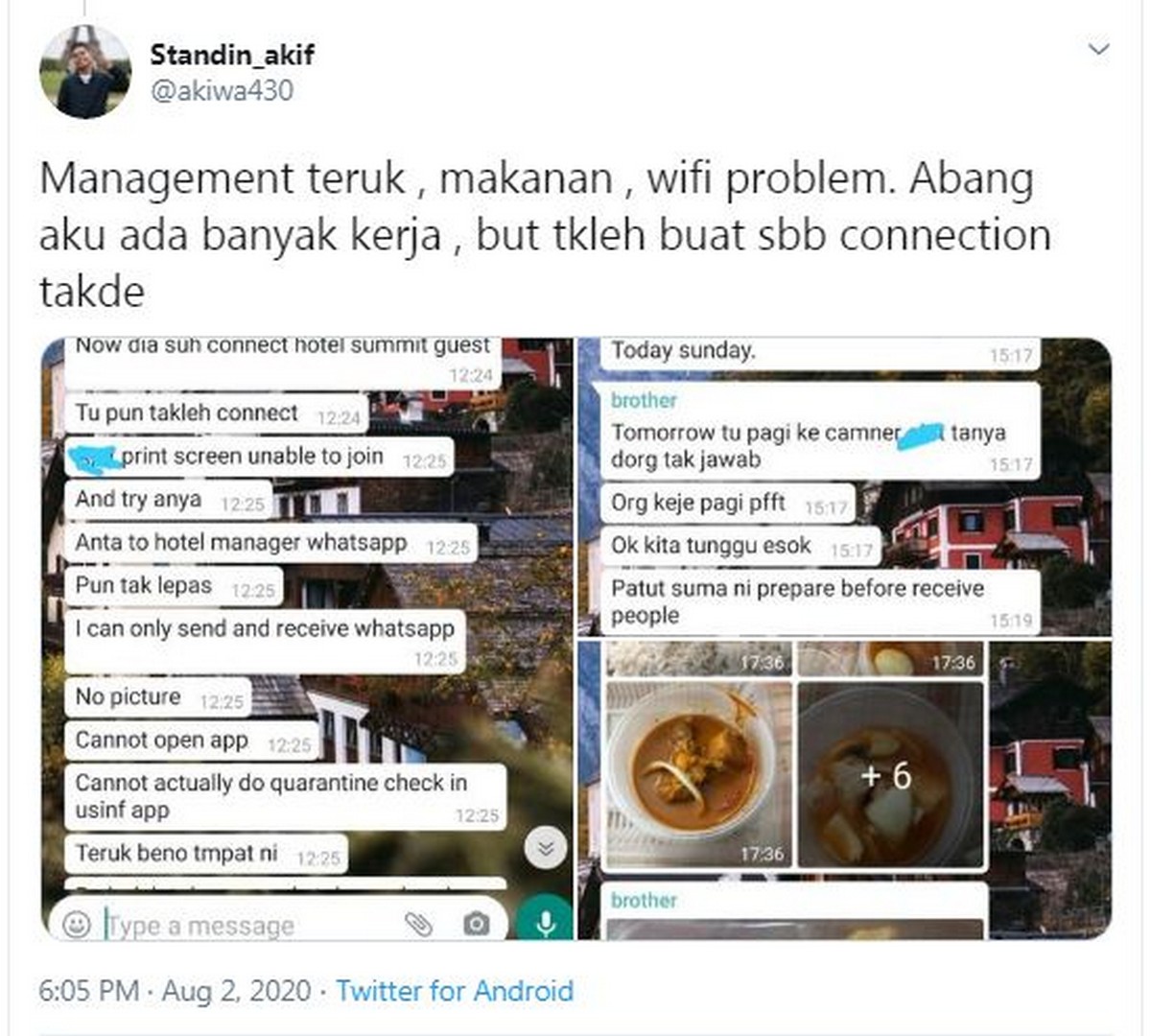 And luckily his scream and complaints are finally heard by the management and the overall condition becomes much better now!~ Does this sound like hell-vacation stories to you all? So if you all have such a problems, kasi viral puas-puas je!~