It's time for the gamers to rejoice as the first ever Malaysia 1st Virtual Reality & Augmented Reality Theme Park is now opening HERE in Malaysia!
The Rift is scheduled to open on January 2018 and it's a VR/AR theme park at Mid Valley. In The Rift, you can experience up to 24 virtual worlds!
The Rift is a theme park with reality-altering, physically-challenging experiences, from virtual free-roaming shooting, to physical vertigo-inducing wall climbs and free-falls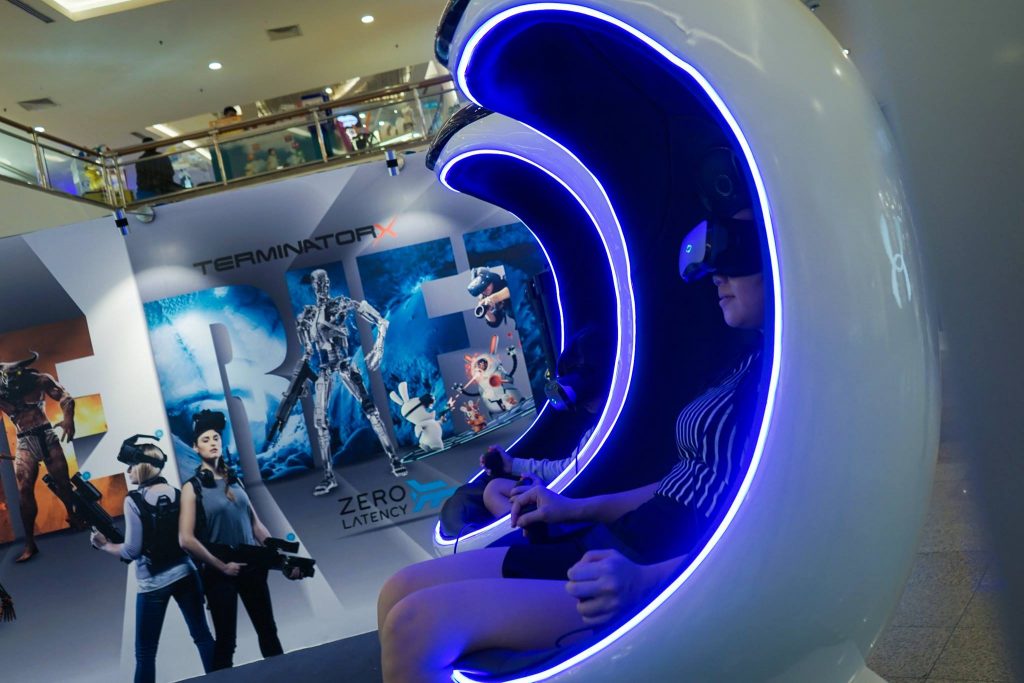 You can now immerse yourself in up to 20 different attractions in this Virtual Reality & Augmented Reality Theme Park, which includes  Zero Latency's three award-winning free roaming VR environments, augmented-reality player-vs- player game HADO, our AR HoloWall, Terminator X Laser Battle or go head to head at the Race Room!
Here are some attraction you can experience from The Rift
Zero Latency is the world leader in free-roaming VR technology, putting you and your teammates at the center of your own adventure in up to three different virtual worlds of your choice.
Fight your way through a wide range of enemies, through the sky or racing along a dirt road. Here at Motion Blaster, you will jump into the virtual world and you need to destroy predators at all cost! It's a 4D ride where you'd experience environments such as a windy setting, all whilst trying your hardest to shoot at the predators.
In Hado, you can channel your inner power and unleash fireballs on the opposition in this 3 vs 3 head-to-head AR battle! Here you can test your reflexes and tactics against your rivals and lead your team to ultimate victory in Hado!
This Hurricane VR will takes you on an exhilarating flying journey through a virtual universe. You will be strap in & gear up on the Hurricane and experience unreal twists and 360 degree turns!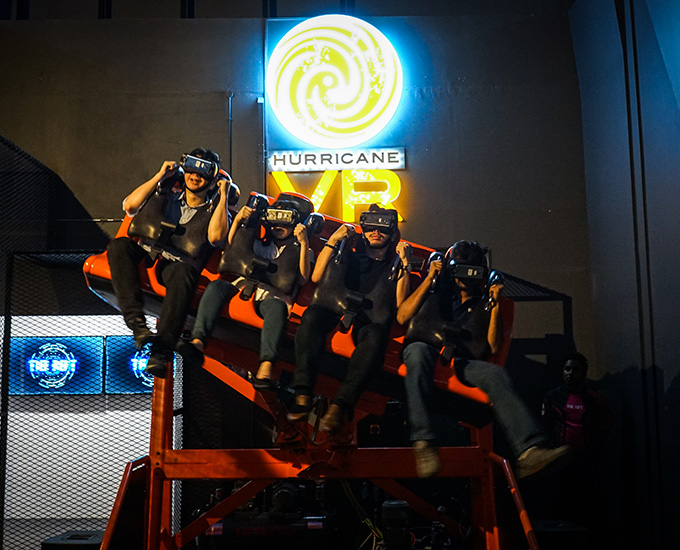 Here are a short video of the games available in The Rift, Malaysia 1st Virtual Reality & Augmented Reality Theme Park.
Good news as The Rift is now offering an opening promotional pricing of RM98 for The Rift package, which includes 10 attractions and Zero Latency. Visitors may also choose the Exit Reality package at RM55, which is inclusive of 10 attractions, while the Zero Latency experience is priced at RM52 as a stand-alone attraction.
Here is their details:
The Rift Mid Valley
Hours: 10am-10pm, daily
Address: 3rd Floor, North Court, MidValley Megamall, Kuala Lumpur
Tel: 03-2202 1808
You can check out more details here about The Rift latest attraction