Prime Minister Malaysia Tan Sri Muhyiddin Yassin released a short-term economic recovery blueprint plan (Pelan Pemulihan Ekonomi Jangka Pendek) at 3pm. today, announcing that it will once again send aid cash to e-wallet users.
The aid is given in cash thru e-wallet to the receivers who are qualified accordingly.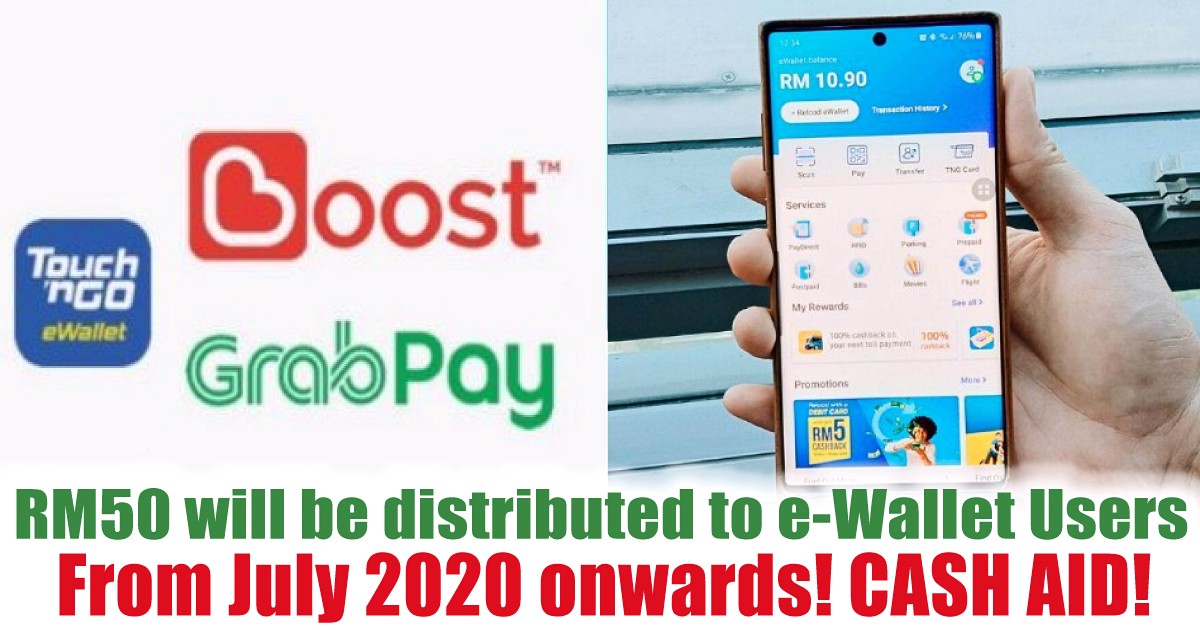 To encourage Malaysians to use contactless payments, the government has allocated RM75mil to e-wallets, or RM50 per person, where Malaysians can begin applying in July 2020. It is set to benefit 15 million Malaysians.
Starting from July this year, each e-wallet user will receive RM50 e-cash, and it is expected that 15 million people will benefit from this program.
The government has not yet announced the methods and conditions for receiving RM50 electronic cash.
beside that, Government to introduce My30 unlimited pass for public transport users. Commuters can now pay RM30 a month for unlimited rides. It is open to all nationalities, beginning June 15 until the end of 2020.