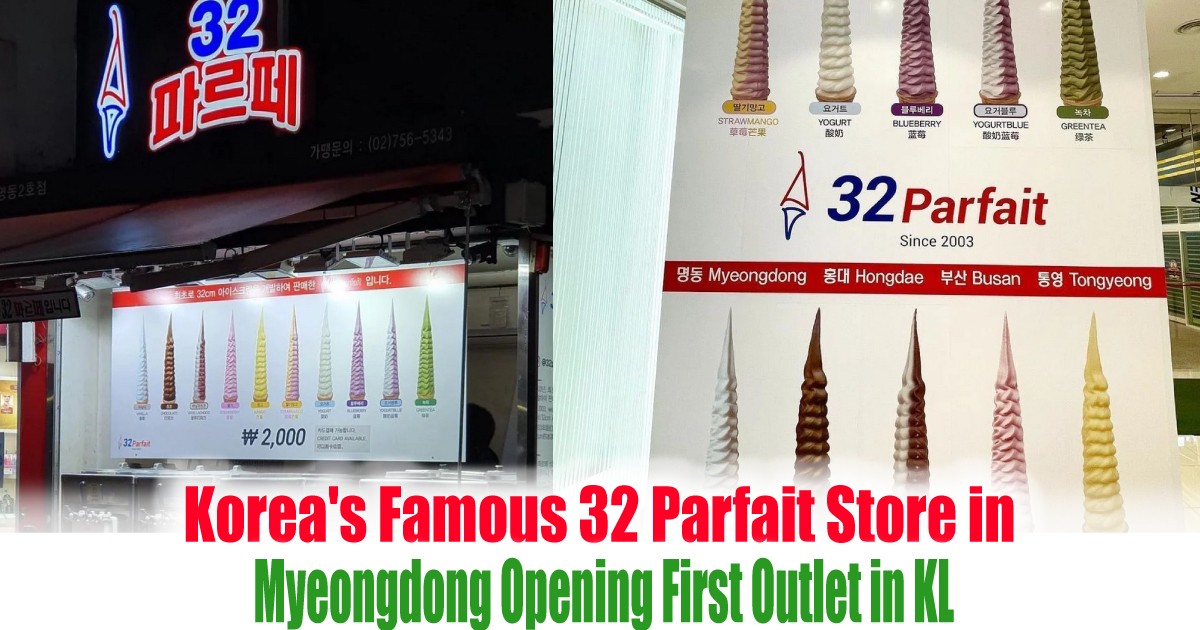 Korea's Famous 32 Parfait Store in Myeongdong Opening First Outlet in KL
The Korea's Famous 32 Parfait store in Myeongdong will be opening their first outlet in Kuala Lumpur which will be perfect dessert of us all Malaysian especially during these high climate temperatures. South Korea's famous 32 parfait store will be having its first outlet open in Bukit Bintang, Kuala Lumpur.
You can find the 32 cm tall ice-cream with cones which are one of their few famous ones in Korea. It is your standard ice-cream but with extra renditions with more layers ascending taller and you can find flavours like vanilla, chocolate, fruit flavours and even green tea.
The first 32 parfait store will open in Bukit Bintang right opposite Don Don Donki in Lot 10, also seen from the image.