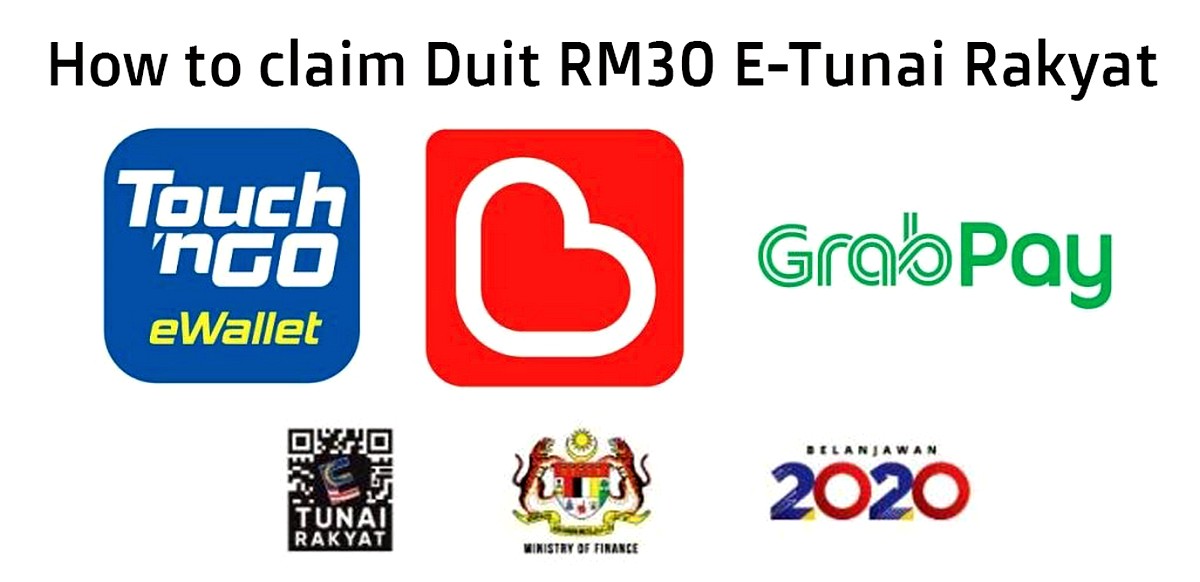 Khazanah Nasional Bhd announced that from January 15, 2020, e-Tunai Rakyat Program will be distributed with a total of RM450 million via Boost, Touch'n Go eWallet and GrabPay e-wallets.
In case you're wondering, the e-Tunai Rakyat Program is a Budget 2020 initiative introduced by the government to encourage the use of cashless payments among Malaysians.
This program aims to encourage more Malaysians to opt for digital payments for a safer, cashless, and efficient transaction, whether you're a customer or a small business owner.
Through this program, the government has allocated a budget of RM450 million to distribute a one-off RM30 digital incentive to 15 million eligible Malaysians which can be used at any participating merchants.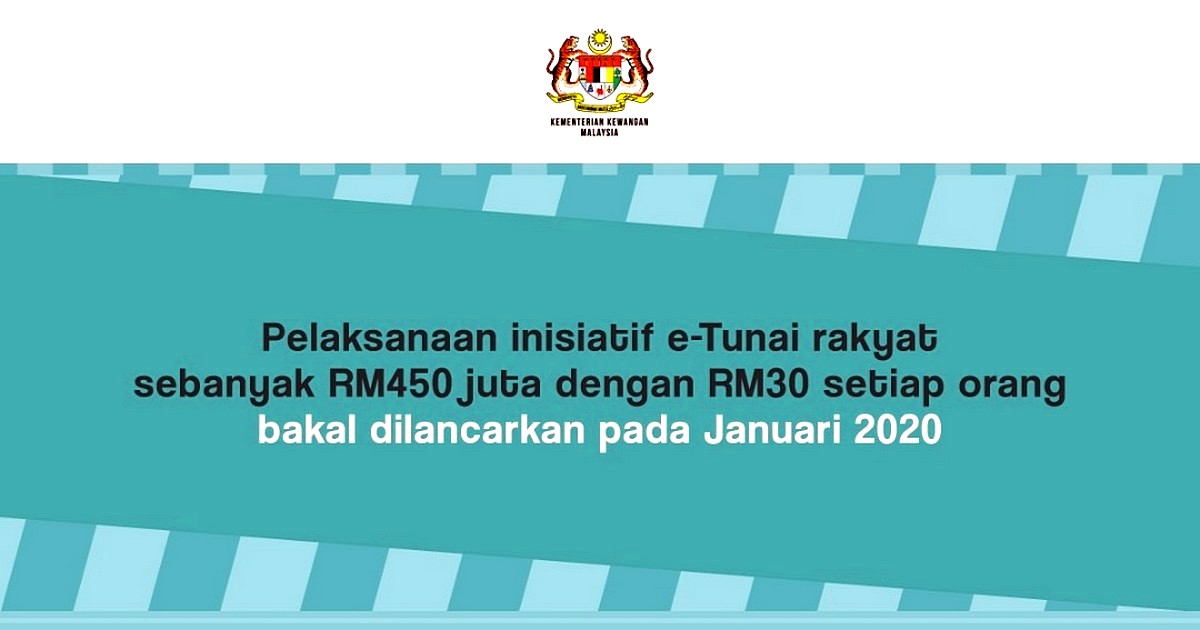 This is basically open to anyone who is 18 years of age or older, has an annual income of less than RM100,000, has an e-wallet account, and has been authenticated can get this e-wallet reward. Eligible people can receive RM30 e-cash from Boost, TNG eWallet or GrabPay e-wallet from 15th January 2020.
At the moment, 3 wallets are supported – Touch 'n Go, Boost and Grab. To receive the RM30 credit, you must have an eWallet account with a supported provider and the account must be verified with your IC number.
Here are the complete steps for you to use Boost / GrabPay / TNG eWallet / to receive e-Tunai Rakyat RM30 electronic cash:
Boost
Step 1: Open Boost e-wallet and click on top up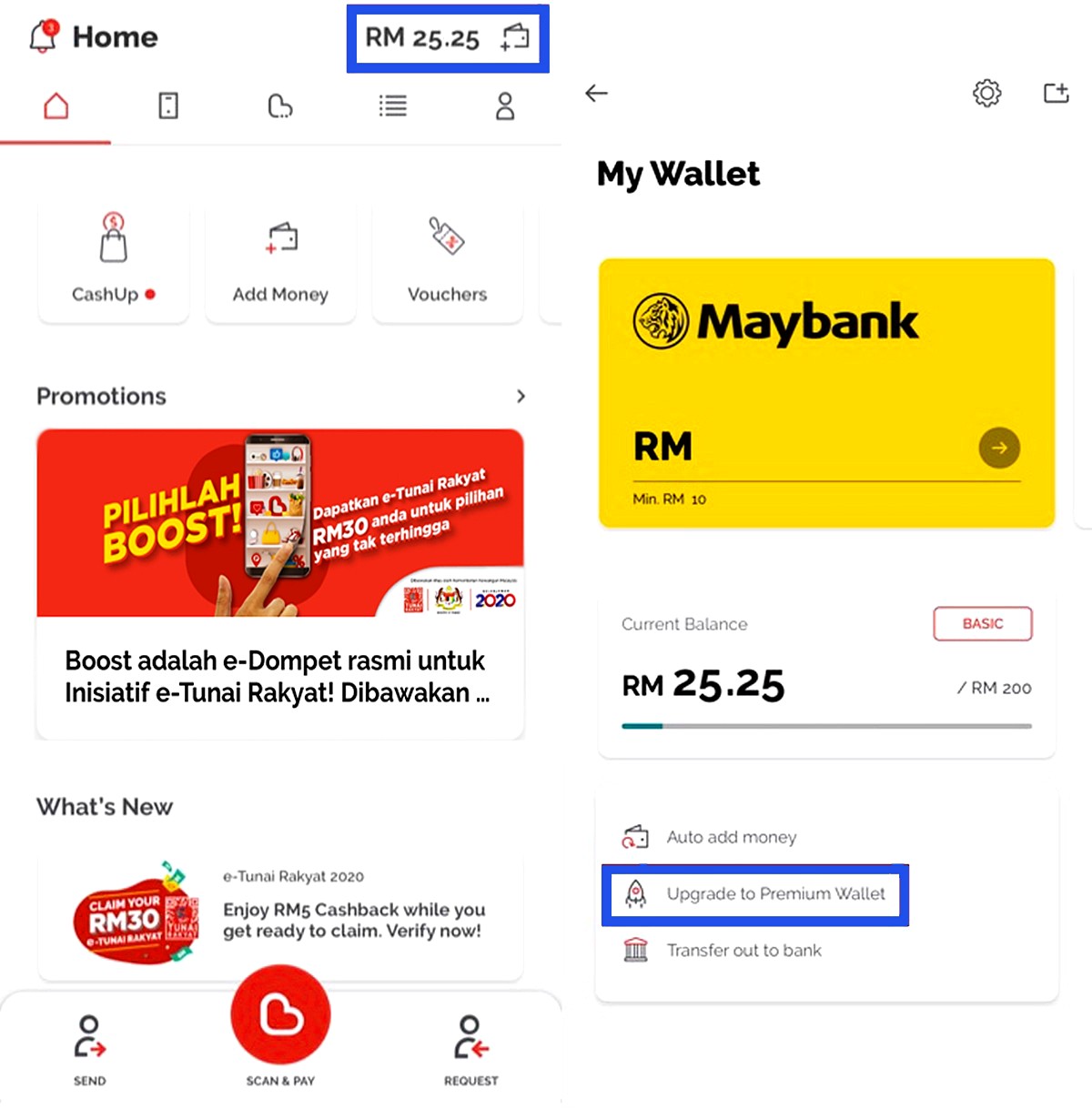 Step 2: Select Upgrade to Premium Wallet and click Upgrade now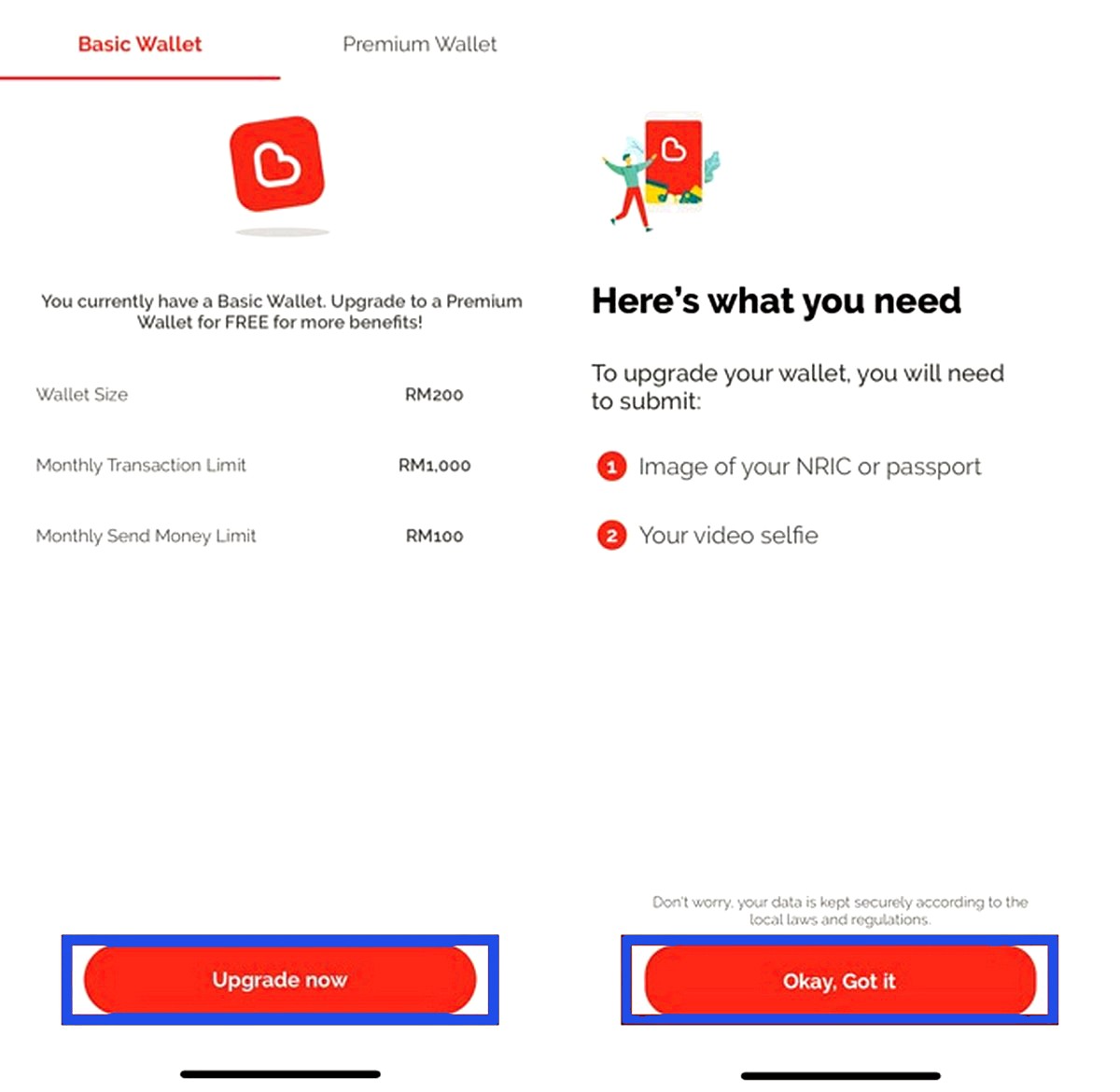 Step 3: follow the steps to take front & back of your MyKad to complete the upgrade / verification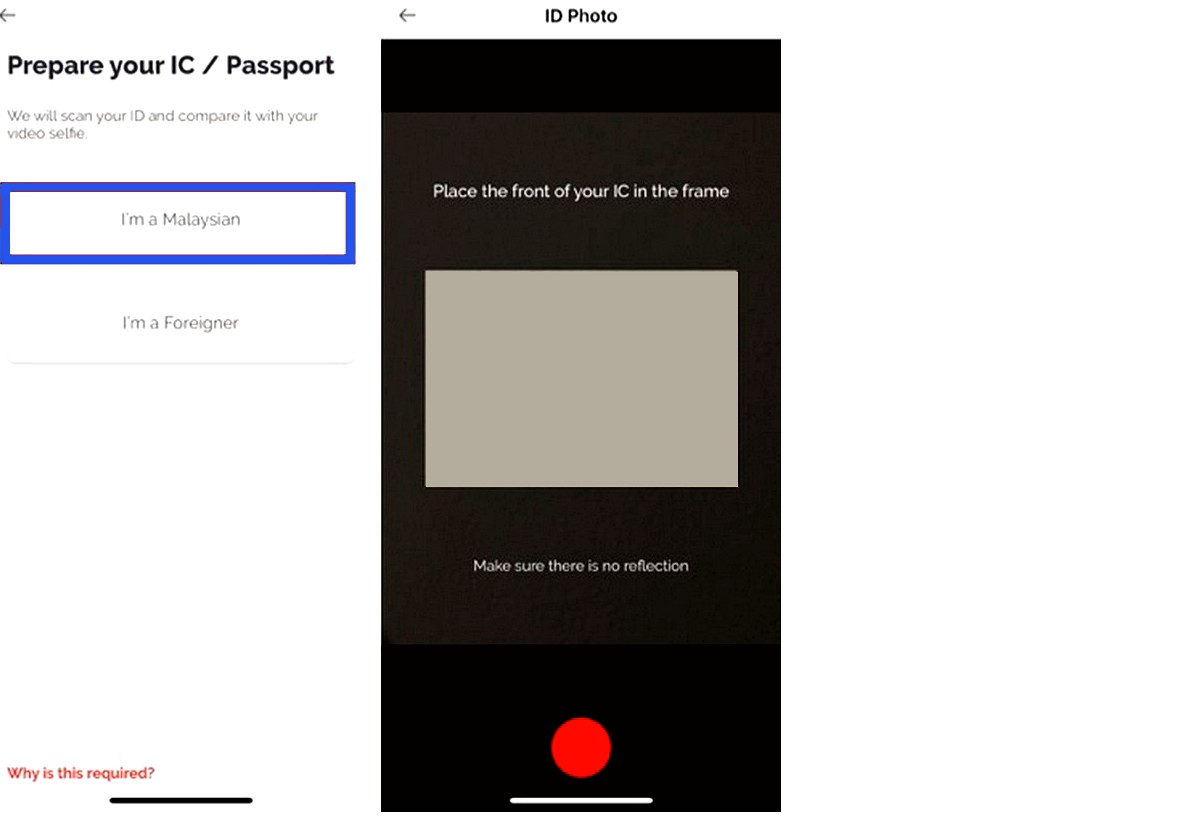 ** The account will be verified within 48 hours.
GrabPay
Step 1: Open the Grab mobile app and click Upgrade Your GrabPay Wallet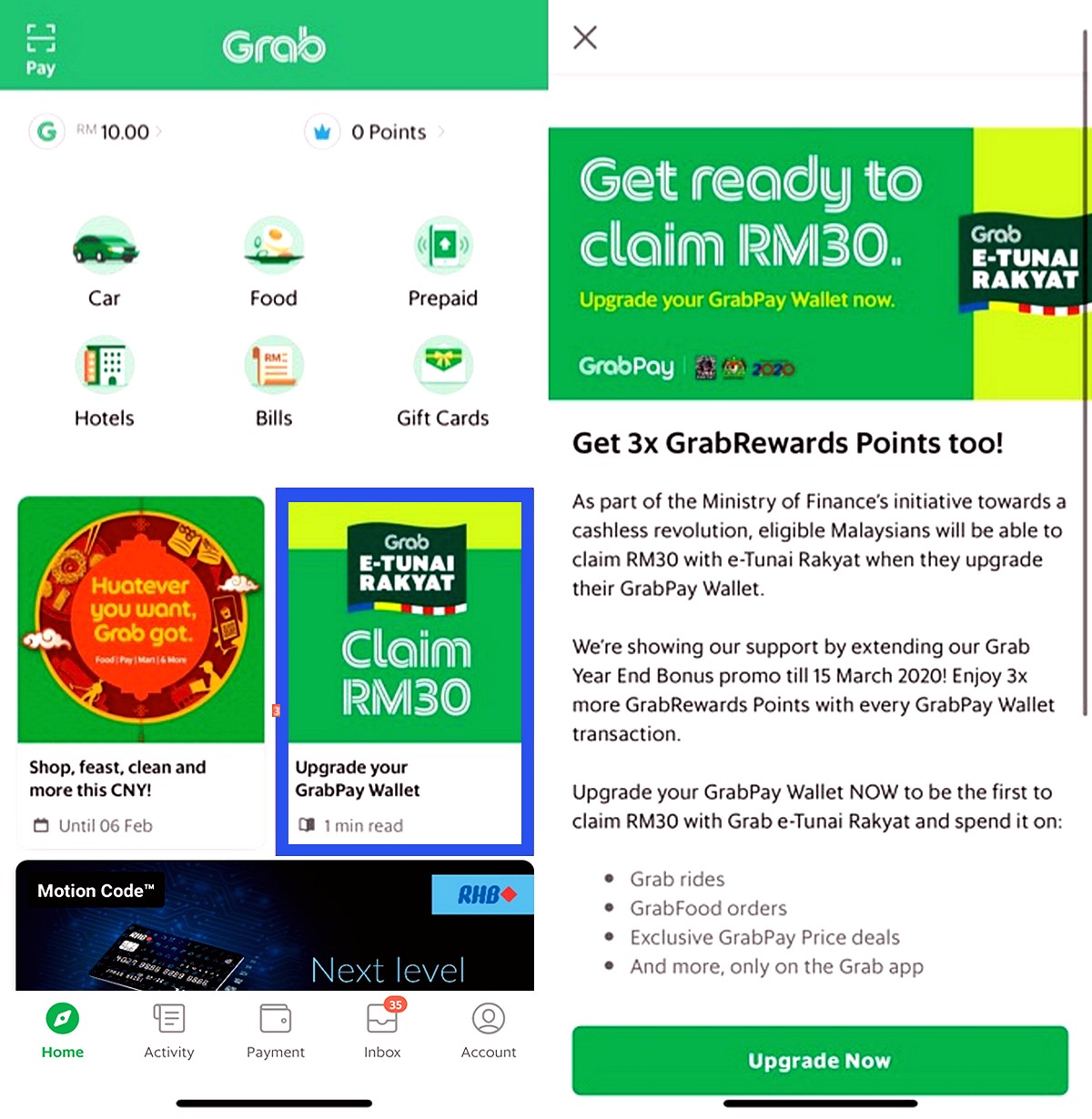 Step 2: Click "Upgrade now"
Step 3: Take a photo of your MyKad and selfie, follow the steps to complete the account upgrade / verification
** The account will be verified within 48 hours.
TNG eWallet
Step 1: Click "Verify Account Now" on your profile page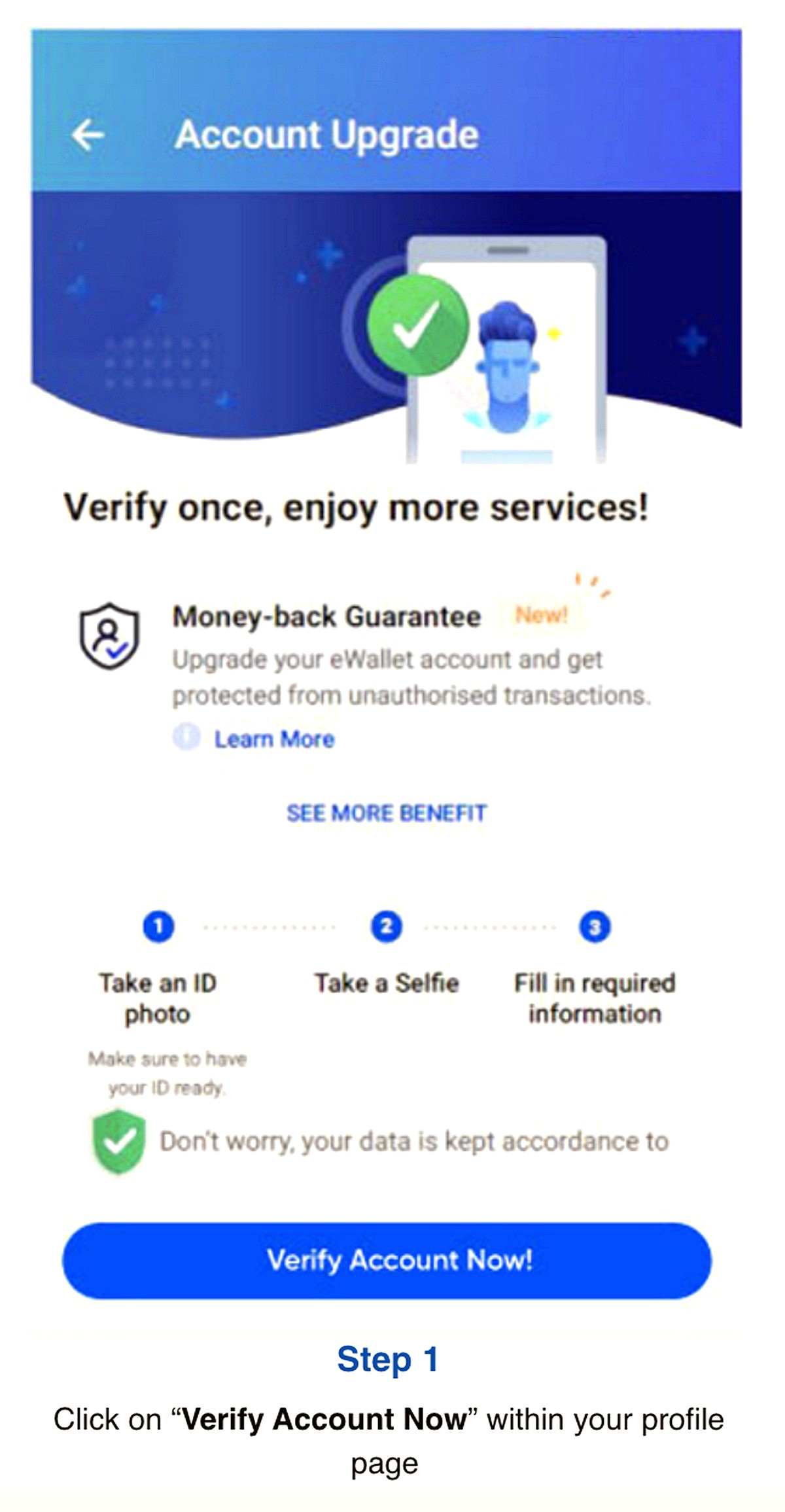 Step 2: Take a photo of the front and back of MyKad through the App (available for MyKad, MyTentera, MyPolis & Passport)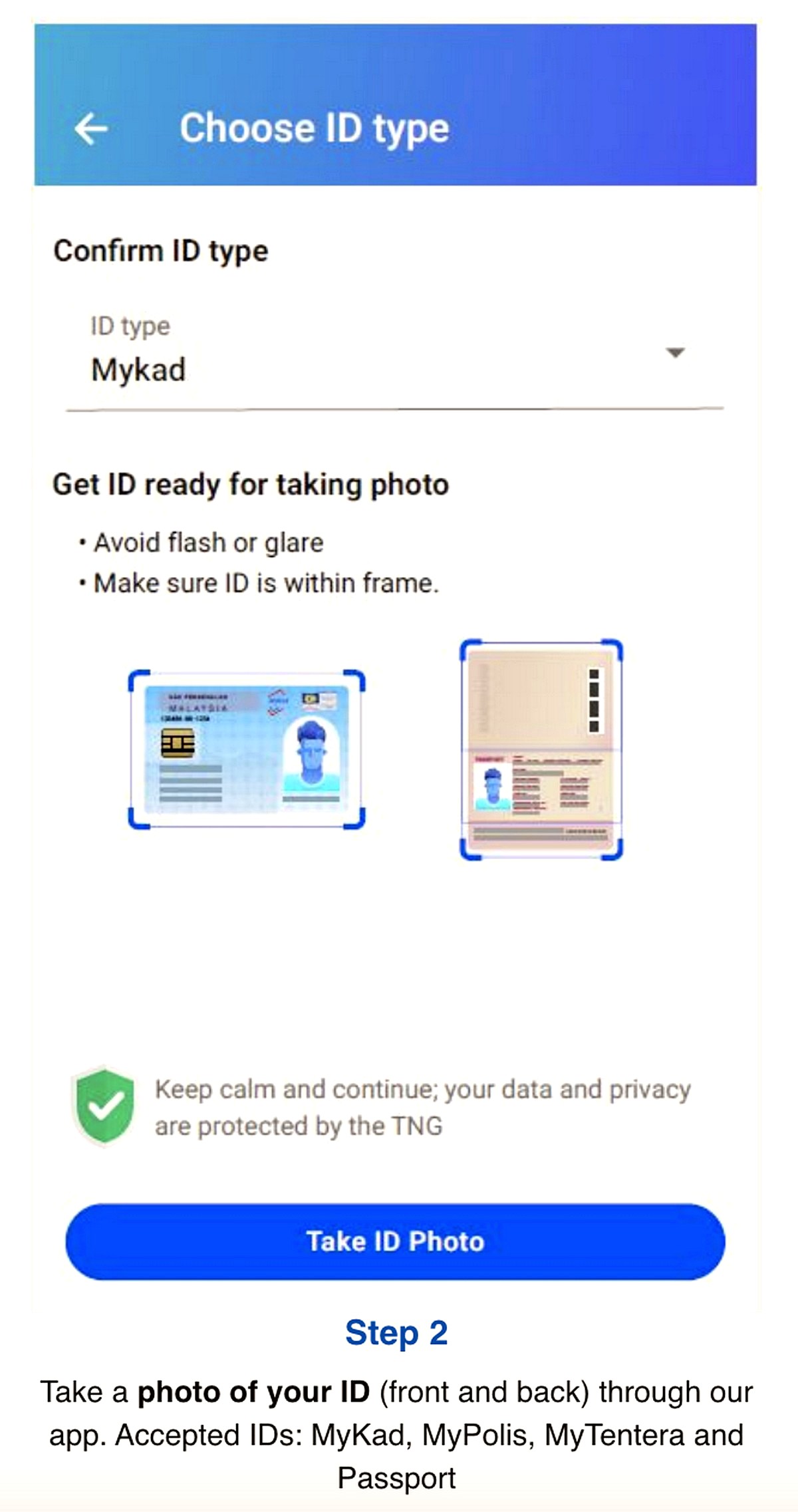 Step 3: Take a photo of yourself and click the "Let 's Go" button. Your account will be verified within 48 hours.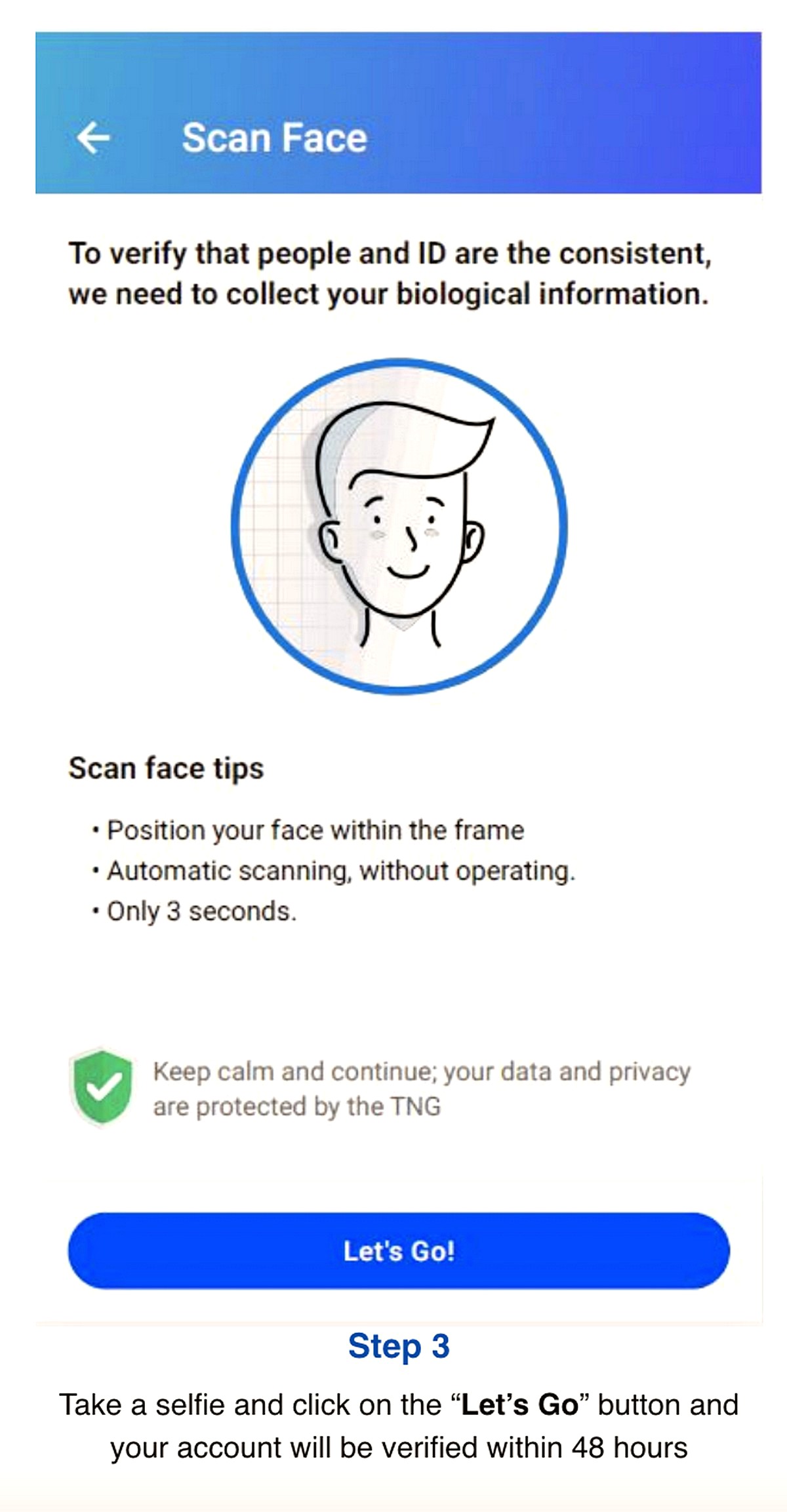 Users can collect RM30 e-cash by clicking the e-Tunai Rakyat section of the e-wallet from January 15 to March 14, 2020.
Here is the full e-Tunai Rakyat e-cash eligibility terms:
Malaysian citizen with NRIC.
18 years and above in 2020.
Annual income of less than RM100,000.
Khazanah Nasional Berhad has been appointed to facilitate and coordinate the initiative and they will be working closely with the National Registration Department and the Inland Revenue Board.