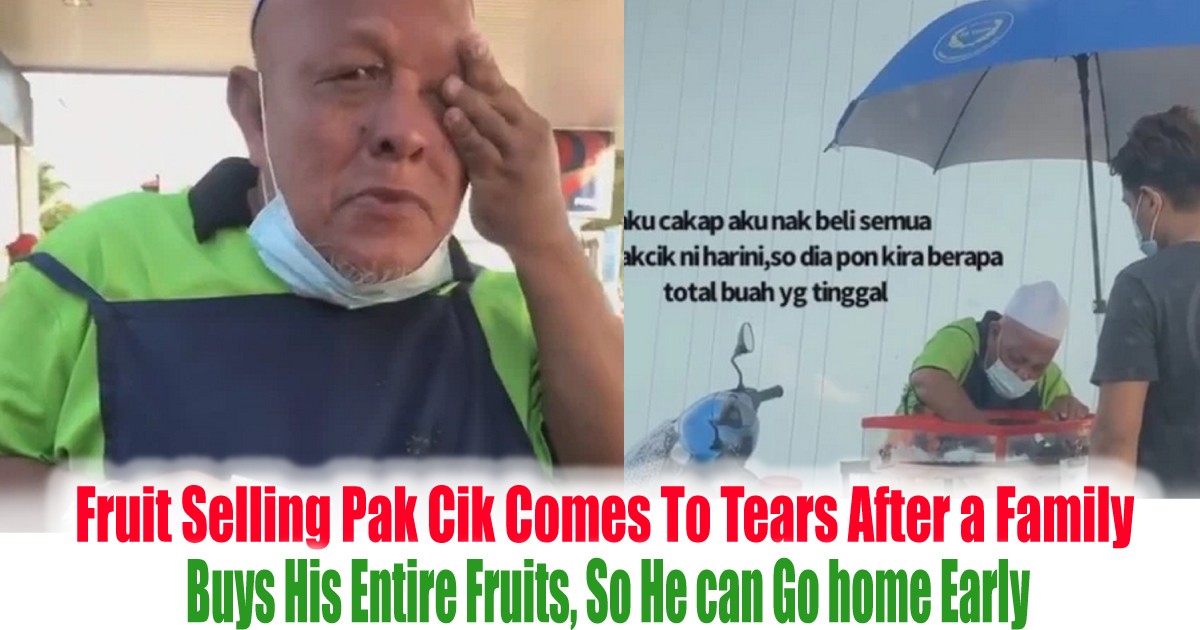 Fruit Selling Pak Cik Comes To Tears After a Family Buys His Entire Fruits, So He can Go home Early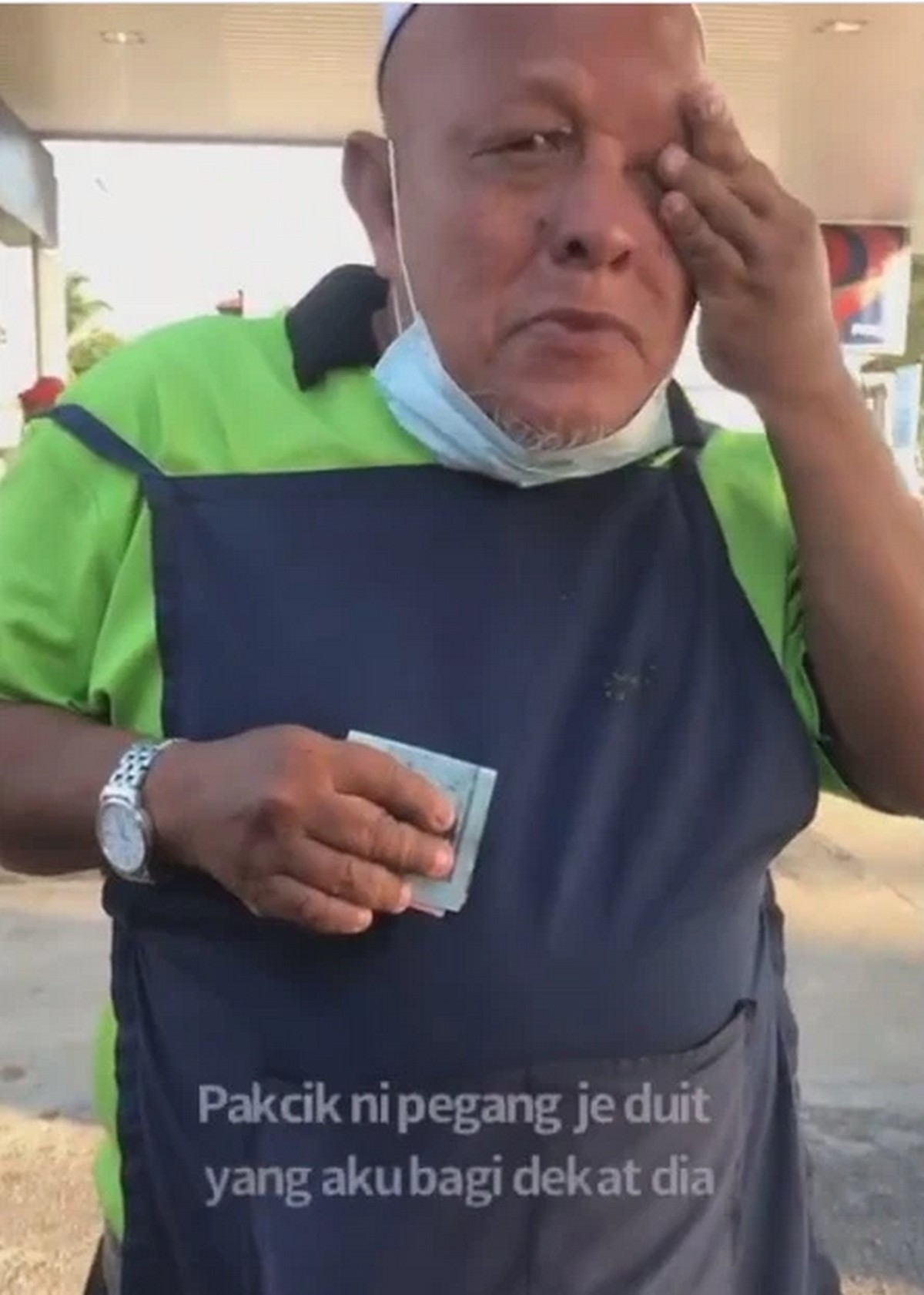 Sometimes in Malaysia, we will always be greeted with a kindness video of someone helping a fruit selling vendor at a petrol station with some kindness. A woman named Alina Farahin has shared how she and her husband have bought the fruit uncle entire supply of fresh fruits from his stall.
The video then was posted on 19 February has even garnered over 23,000 shares on Facebook which show the uncle wiping away his tears while the couple were giving them money for his fruits. The couple even said that whoever passing by the Petron Station in Masjid Tanah, Melaka to help purchase from this uncle also.
Alina has shared that she was craving fresh fruit while her child wanted ice-cream so they stopped by the Petrol station to buy some and that is when Alina saw the uncle with his fruit stall and with his age, who know how long he will need to finish selling his fruits.
Alina then shared that she and her husband bought all his fruits so that he can return home and rest. The uncle was initially stunned when he received the money. The uncle then stood for a moment and prayed before going to Alina's car to thank her for their kindness.