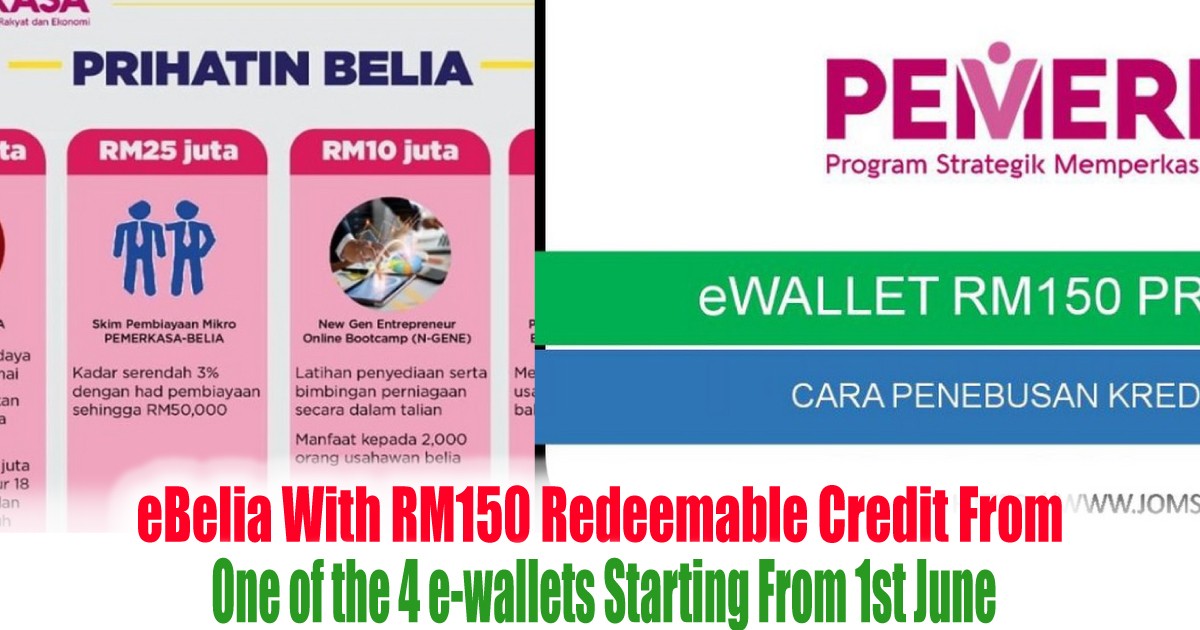 eBelia With RM150 Redeemable Credit From One of the 4 e-wallets Starting From 1st June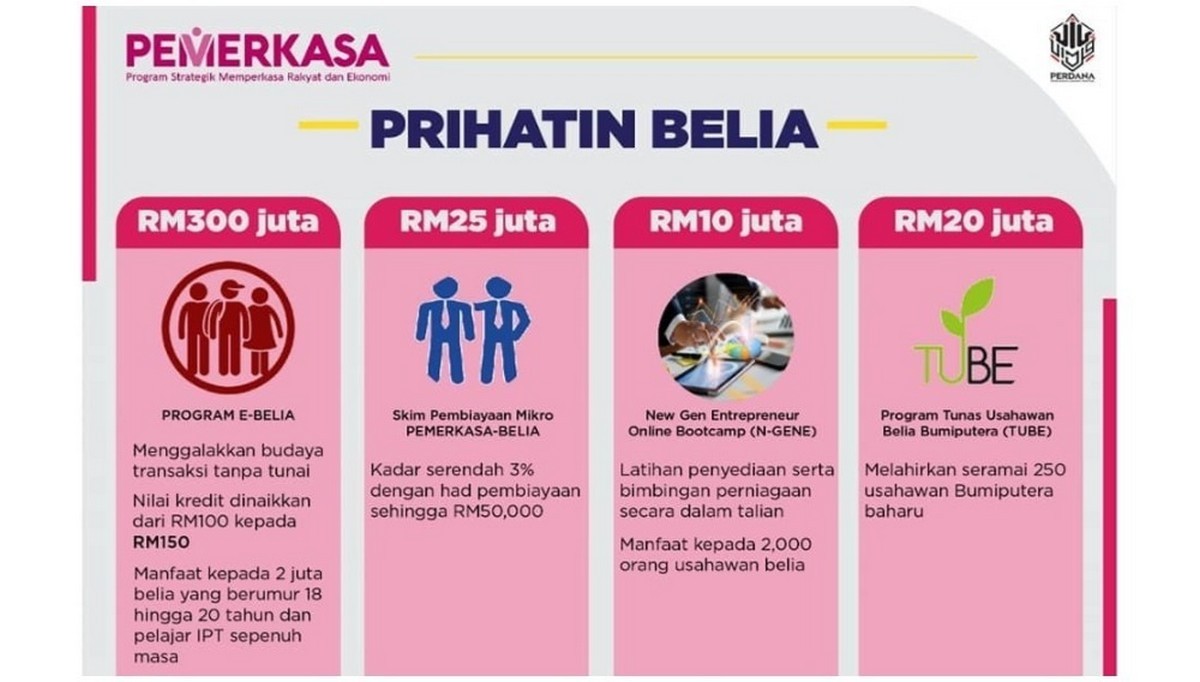 source ecentral
The Ministry of Finance has announced that the eBelia eWallet programme which provides RM150 eWallet credit for youth will start for redemptions from 1st June 2021 and the program has been given an allocation if RM300 million which will benefit 2 million Malaysian youth. The previous eWallet initiatives such as eTunai Rakyat and ePenajana  where the new program now supports a total of 4 eWallets providers as below:
This credit redemption of RM150 will be available from 1st June until 22 July 2021 and the credit must be utilised before 31 July 2021, however, Grab isn't listed as a supported platform for this program. The Ministry of Finance also mentions that these eWallets combined over 30 million active users and have a network of over 1 million merchants on both online and offline channels and each eligible youth can redeem the RM150 credit once from the four eWallet providers with additional incentives in the form of cashback, voucher, points or coins for the different platforms offered.
This programme of eBelia eWallet is open to all Malaysians aged 18 to 20 years old who is a full-time student in a diploma or SKM4 course or above at registered institution of higher learning.
For more info, you can check out the eBelia program page.