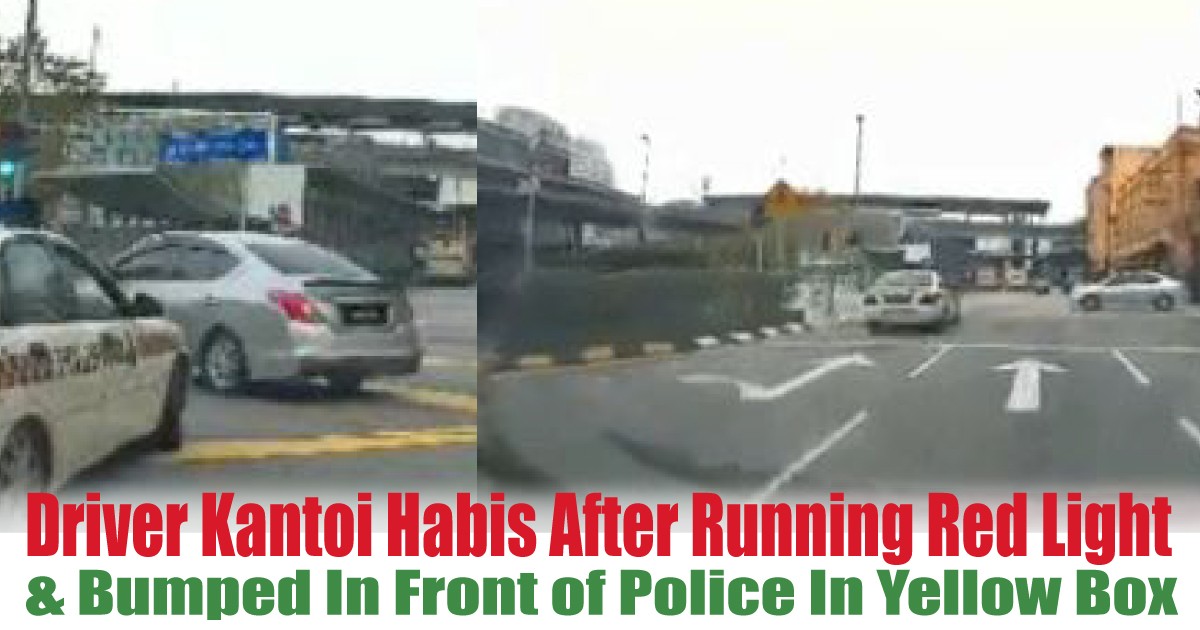 Driver Kantoi Habis After Running Red Light and Bumped In Front of Police In Yellow Box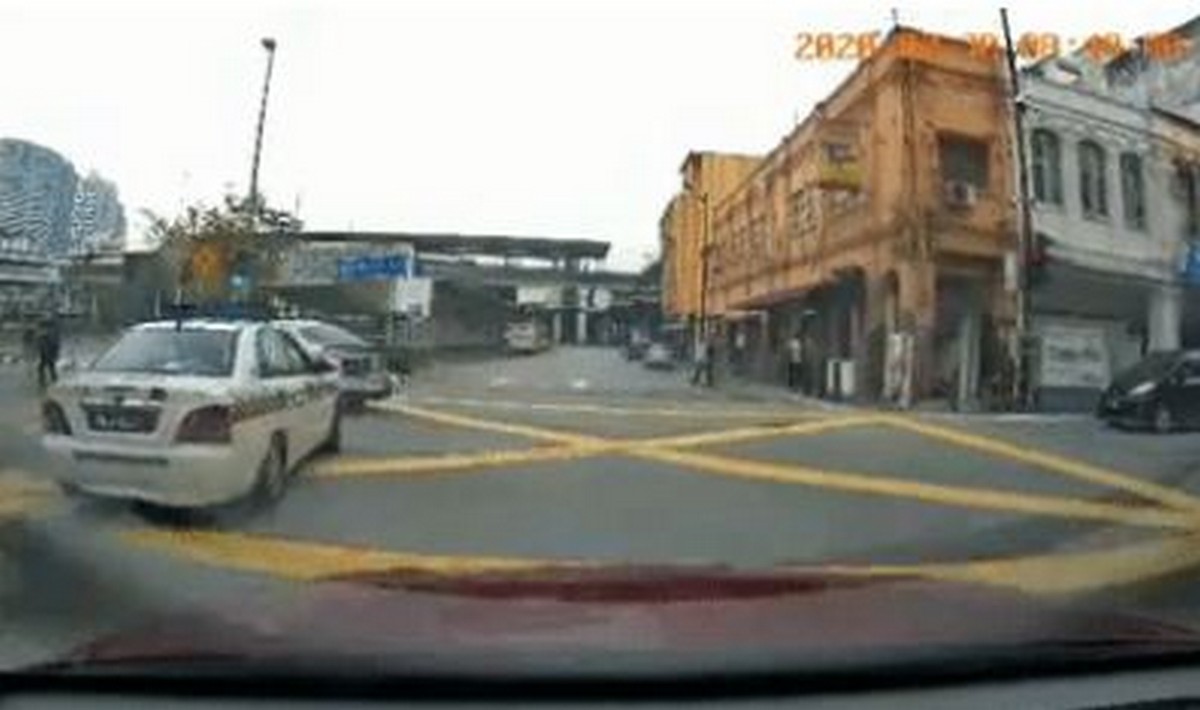 As we all know that when it comes to running red light during rush time might be pretty normal for some Malaysian but imagine that if you were bad luck as you crossing down a ladder and you get hit by the pale of paint on top and also being crushed by the ladder later on.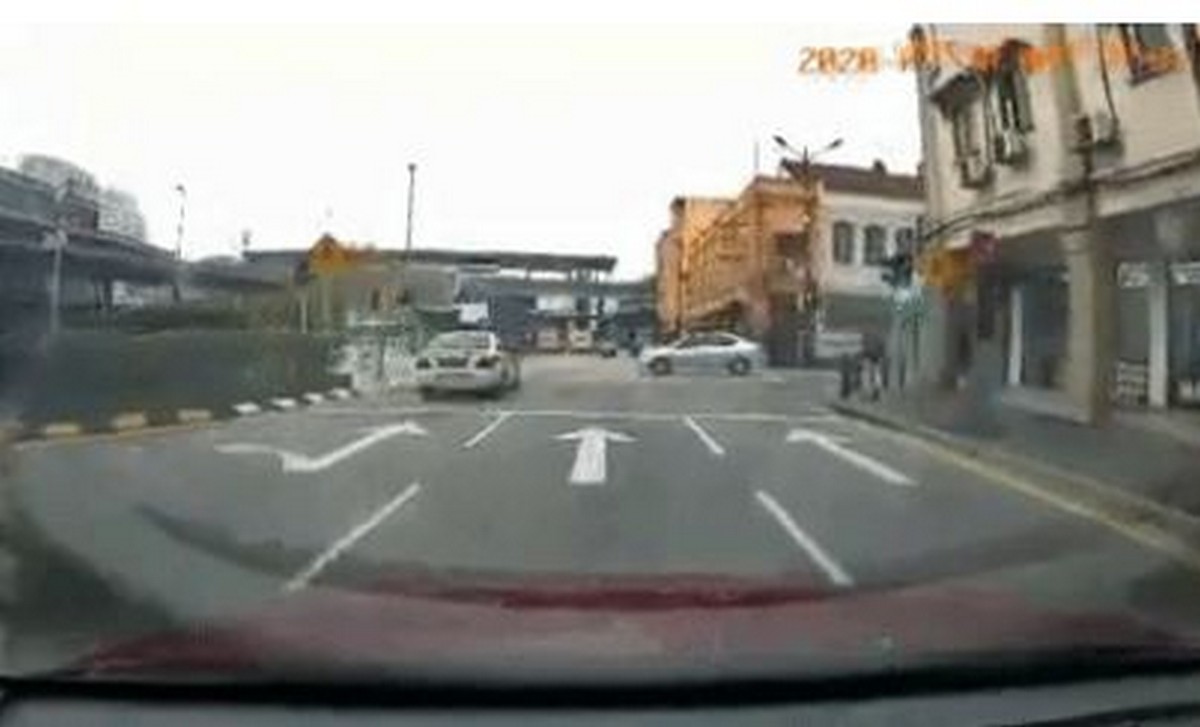 A video posted on
Info Roadblock JPJ/POLIS
, a driver in Petaling Streets were seen crossing on a red light and it happens to stopped in the yellow box at the same time while a police car was just coming from another junction and bumped into the car.
HAHAHA! MEMANG AMBIK NGKAO Wei!~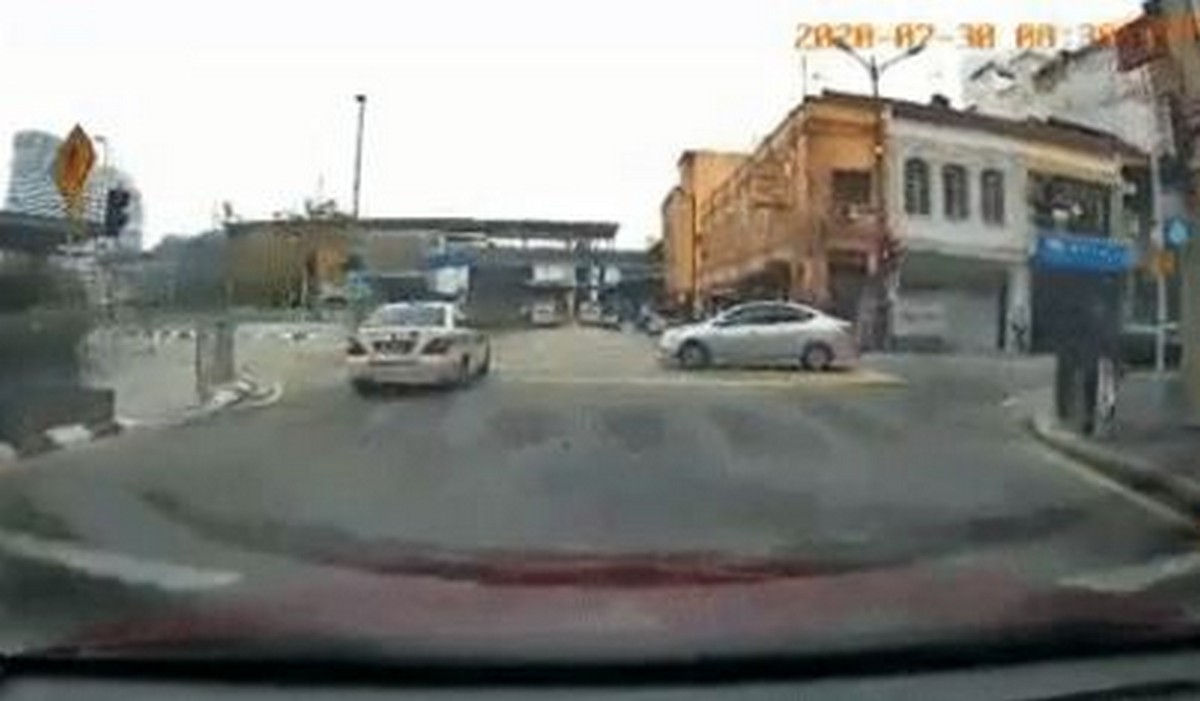 The footage show that the police car was approaching the intersection near Balai Polis Trafik Kuala Lumpur Tun H. S Lee and was about to cross as the traffic goes to green. And because of this video, a lot of netizens did mention that the driver was really indeed in a super bad luck day and hopefully he will be taught a lesson hard for waiting behind traffic light next time.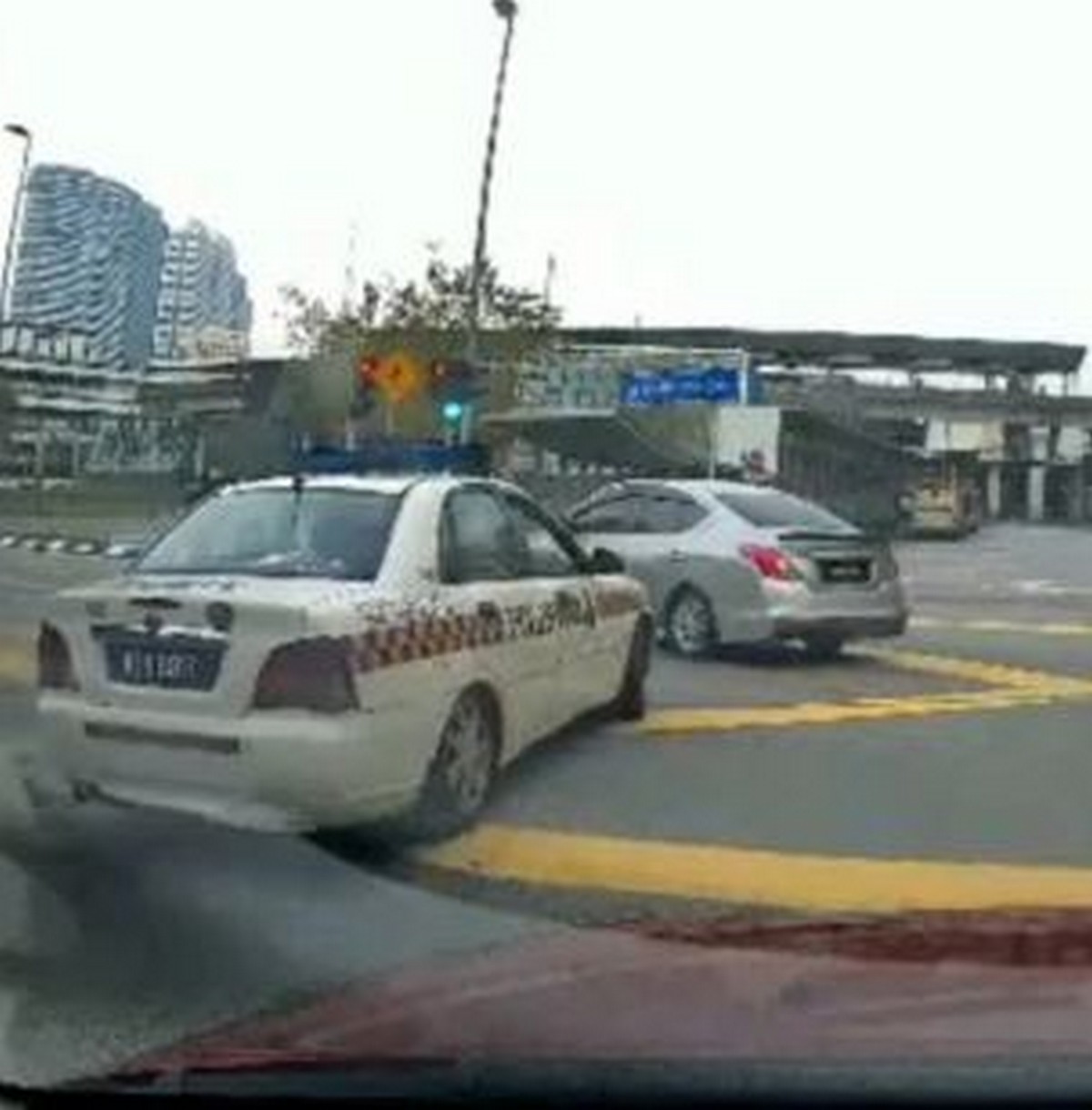 Langgar lampu isyarat merah depan polis. Memang berani lu bro..Lokasi : Petaling Street berhampiran Balai Trafik Jalan Tun H S Lee,KL#IRJP#inforoadblock

Posted by Info Roadblock JPJ/POLIS on Isnin, 3 Ogos 2020
image source