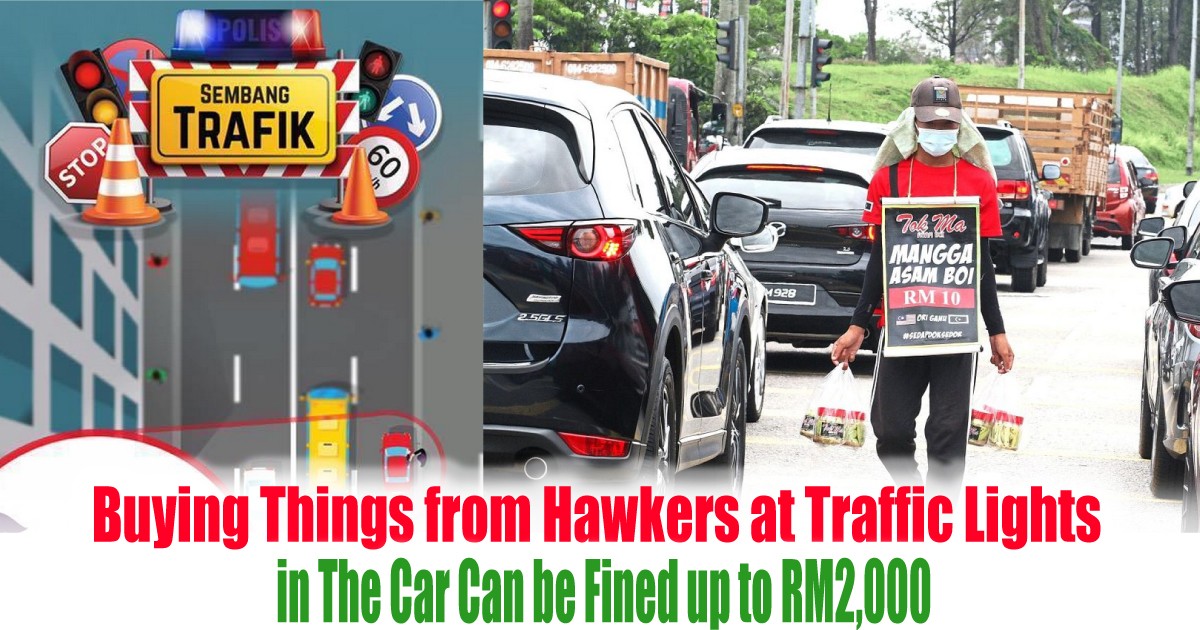 Buying Things from Hawkers at Traffic Lights in The Car Can be Fined up to RM2,000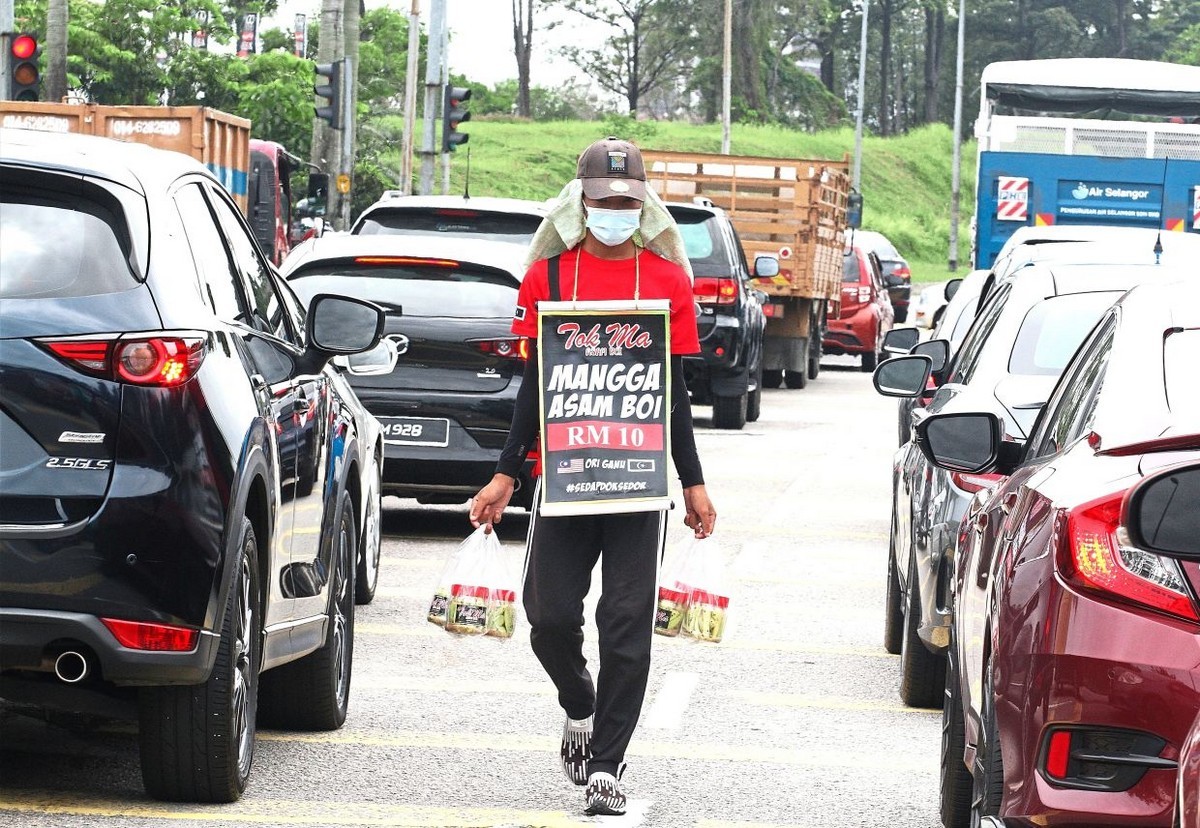 Perhaps you have often encountered that some hawkers will sell things on the side of the road, and even some hawkers will run to the middle of the road while waiting for traffic lights or when there is a traffic jam, selling things to people in the car. However, if you also encounter these hawkers, don't buy anything from them, because you can be fined up to RM2000.
The above-mentioned street peddling situation usually occurs during the off-duty hours. These hawker cars are parked on the road, so they walk back and forth to see which cars mainly buy fruit, food or drinks from them.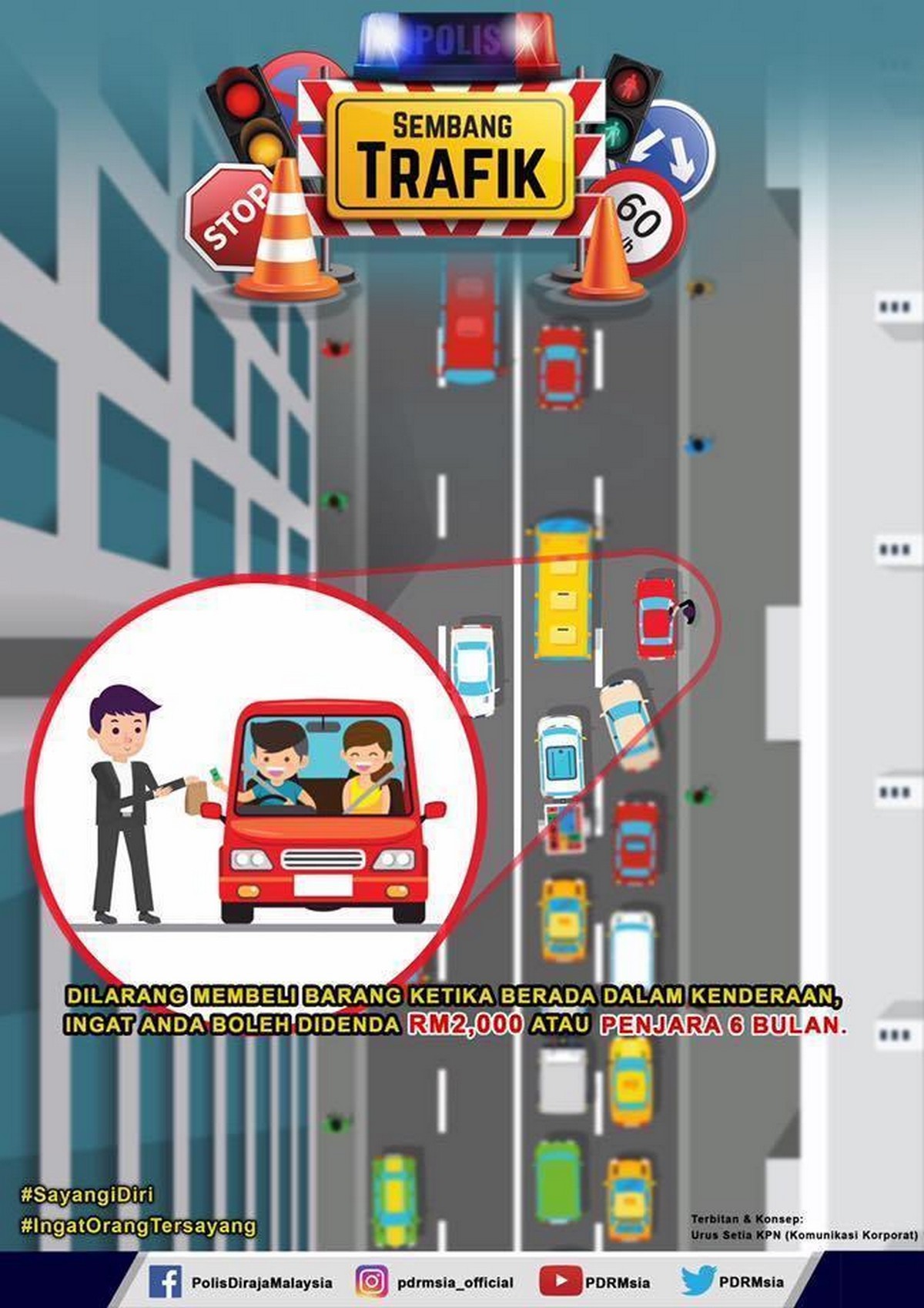 The police remind you not to park your car on the road and buy things from these vendors. Once caught, you can be fined up to RM2000 or imprisoned for no more than 6 months.
Anyone suspected of selling things at traffic lights will be dealt with under Section 10A(1) of the Land Transport Act of 1959; as for the purchaser, the maximum amount will be paid under section 10A(1) of the Land Transport Act of 1959. 2000 ringgit fine.
The police also reminded the public that if you want to buy things from these roadside vendors, remember to stop your car and park your car in a safe place before you can trade.