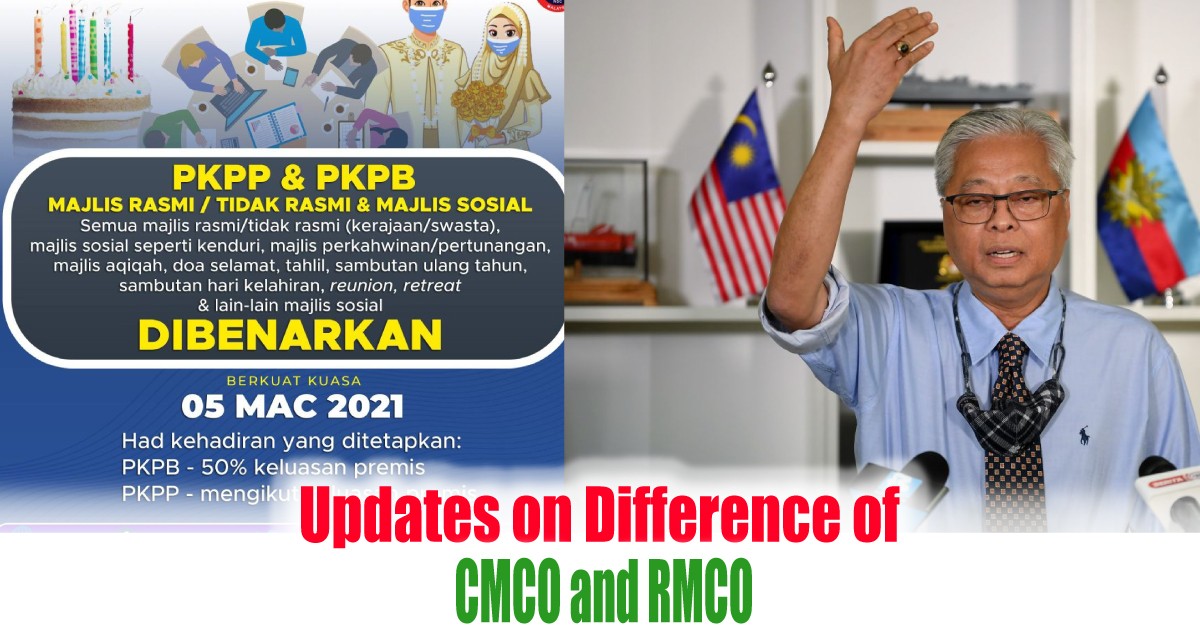 Updates on Difference of CMCO and RMCO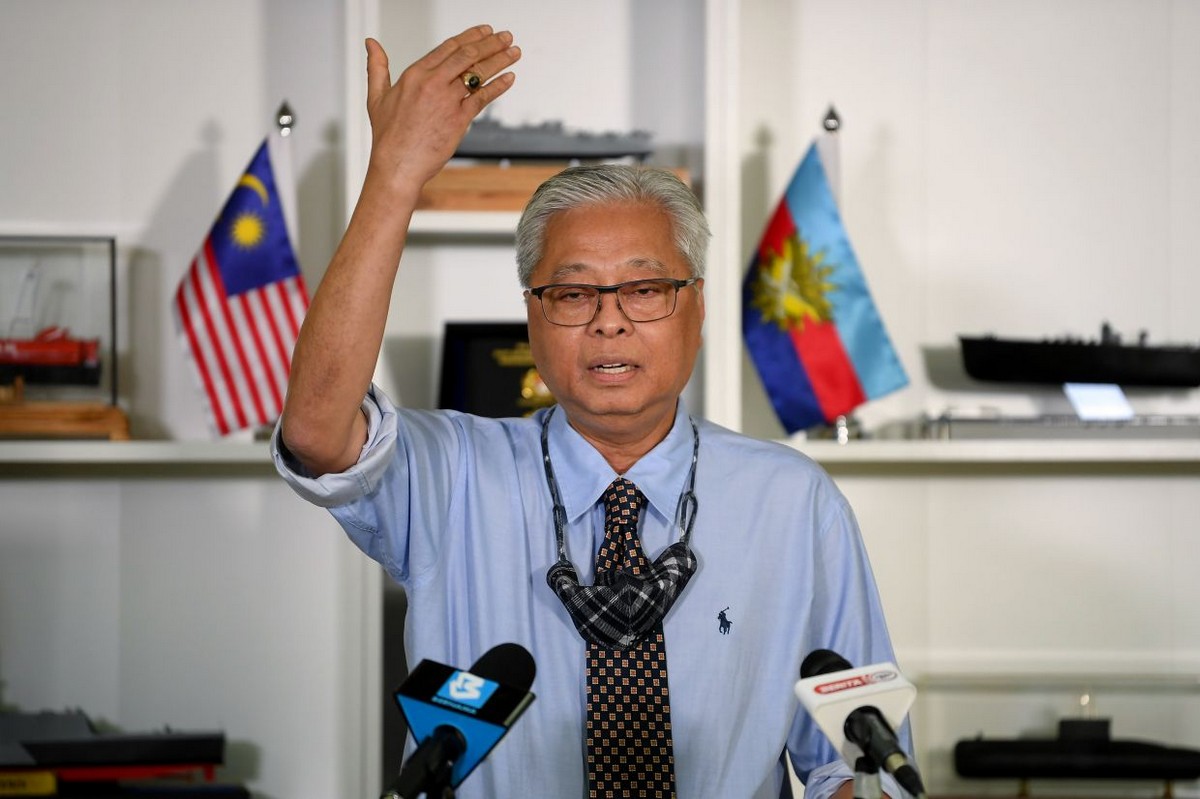 The Senior Defence Minister Datuk Seri Ismail Sabri Yaakob announced that states still under the movement control order (MCO) will return to the conditional MCO on March 5. Where he added that Kedah, Kelantan, Negeri Sembilan, Perak and Sarawak are those under CMCO and inter-district travels will be allowed from March 5 in all states except Sabah. And the main different between the CMCO and RMCO is limited for business and social activities. Here are some of the breakdowns:
Creative Industry: All events, show or live performance in the industry are allowed but must be held without a live audience, while crew members of management teams and artist are allowed to operate at 70% capacity of the areas on CMCO while RMCO areas can run on full capacity.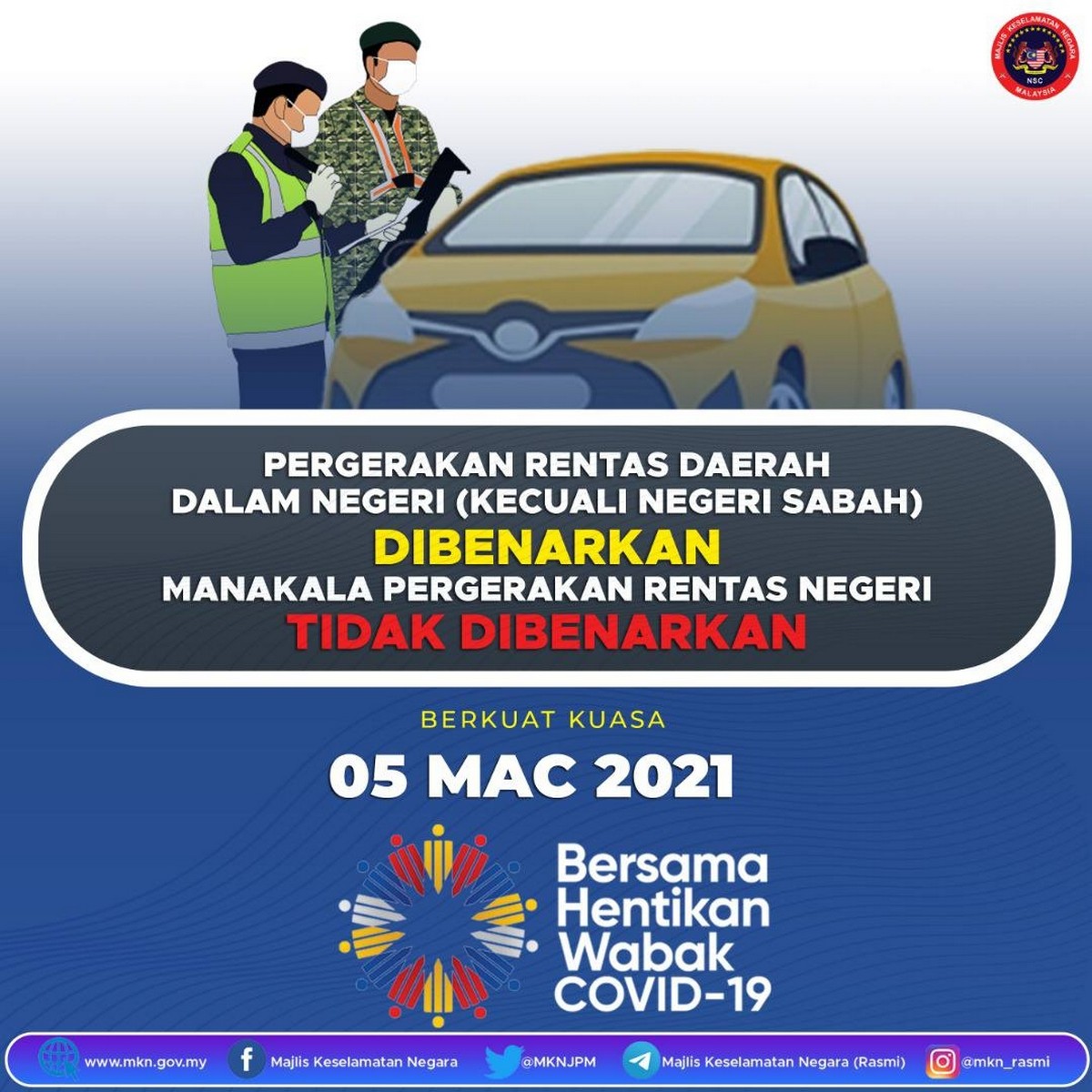 Tourism and Cultural Industry: All zoos, farms, aquarium, recreational, museum, art galleries, museum are allowed to operate. Spas and Wellness centres including manicures, pedicures are also allowed to operate too.
Social Activities: Wedding, anniversaries, birthday parties are all allowed and the guest limit is only 50% of the capacity area of event.
Meeting, Incentives, Conventions and Exhibitions (MICE): all seminars, workshop, training course, trade exhibition are allowed in both CMCO and RMCO, with attendance up to 50% of capacity in CMCO area, while RMCO areas are allowed to host as many as their floor space are permited.
Sport Industry: Putrajaya has also allowed a number of individual and team sports, as well as recreational activities for the purposes of health, fitness, training for matches and tournaments and local competitions to operate without a live audience.