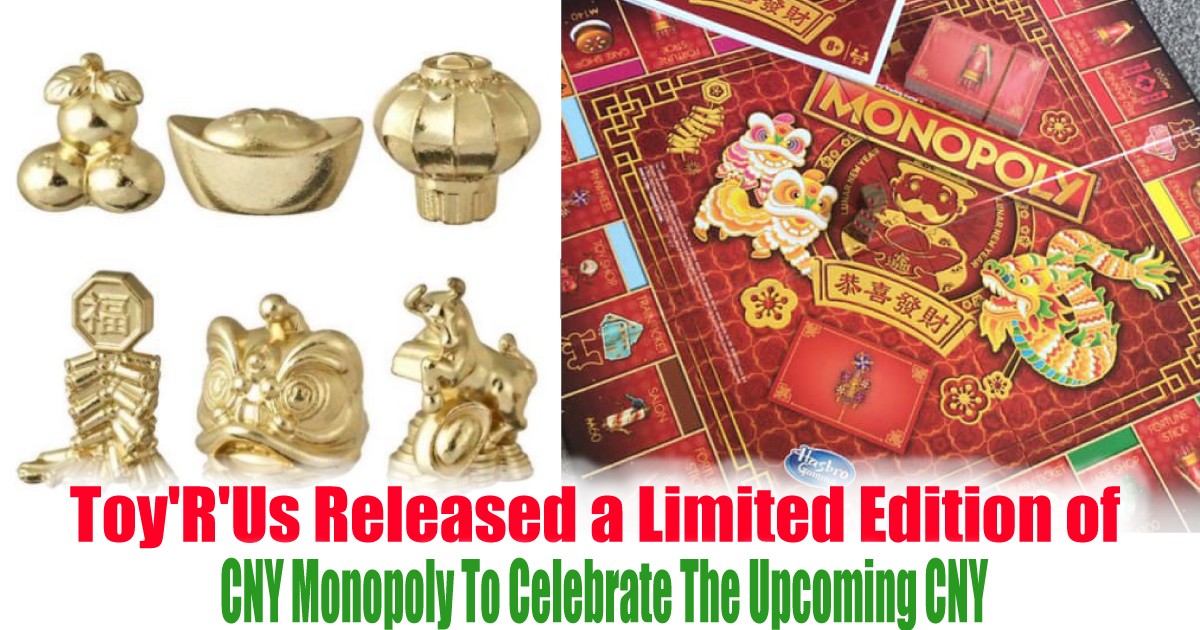 Toy'R'Us Released a Limited Edition of CNY Monopoly To Celebrate The Upcoming CNY
With Chinese New Year around the corner where everyone is getting ready to celebrate this upcoming festive season. The Monopoly has released a set of Chinese New year monopoly set which are in vibrant Red and Gold which we all Chinese folks love the most.
On top of this, the Monopoly token for this set has 6 design token which are golden tangerines, a lion head, a bull, a firecracker, a gold ingot and a lantern. This set the rules are also different where instead of buying properties, now players buy shops, collect gifts and find a good fortune to win. There is a jade shop, a flower market, firecracker shop and more new shop feature in this set.
There are also additional thing which are the Ang Pao in this set which are used to store their money and cards. It is now available at Toys "R" Us for RM99. But it is also spotted at several other stores in Malaysia, like Parkson.