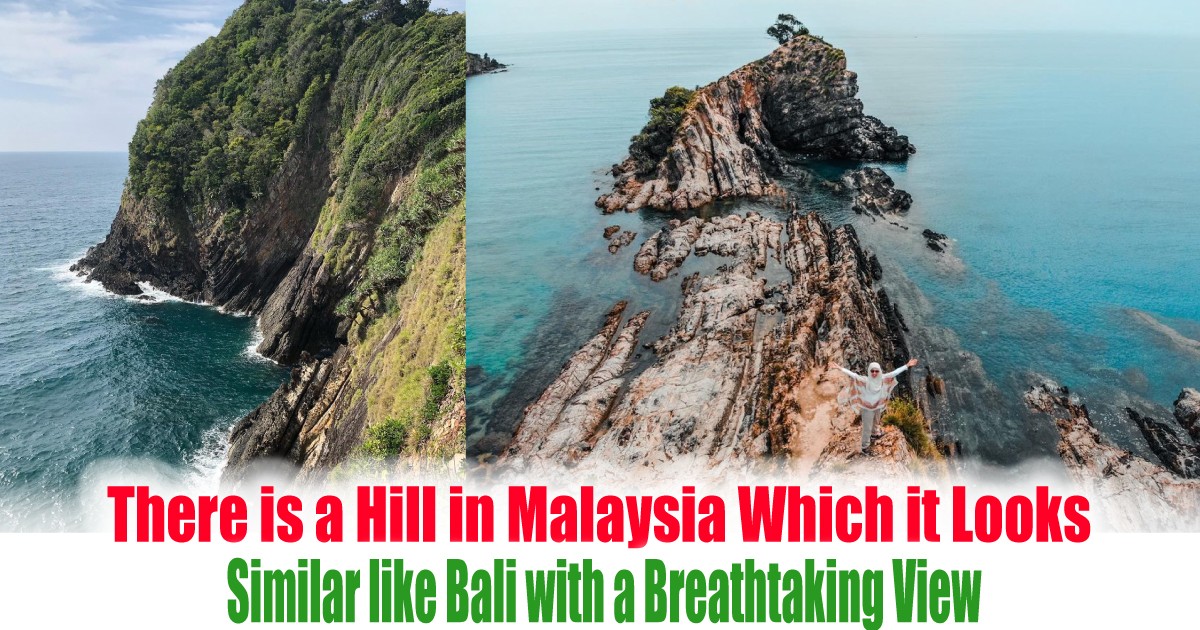 There is a Hill in Malaysia Which it Looks Similar like Bali with a Breathtaking View
If you have been missing Bali like the stunning ocean view, however you can actually find these view like Uluwatu here in Malaysia with this beautiful and look alike view. Located in Pulau Kapas, Terengganu where this hiking spot is known as the Lion Hill or Bukit Singa and it was surrounded by steep cliffs and coastal rocks. This island which is also an island east of Marang, Malaysia and it is known for its white sand beaches and clear waters for you to enjoy snorkling and kayaking.
However, here you can opt to join a tour or hire a guide once you reach the island and you will need to climb a staircase, walk along coastal rocks and some tough terrain to reach here. Located at the bottom of the hill is a small, crystal clear, blue lagoon, which some say can only be seen during high tide. The best time to head to Pulau Kapas is between March and October. The island is closed to the public from November to February because of monsoon season.