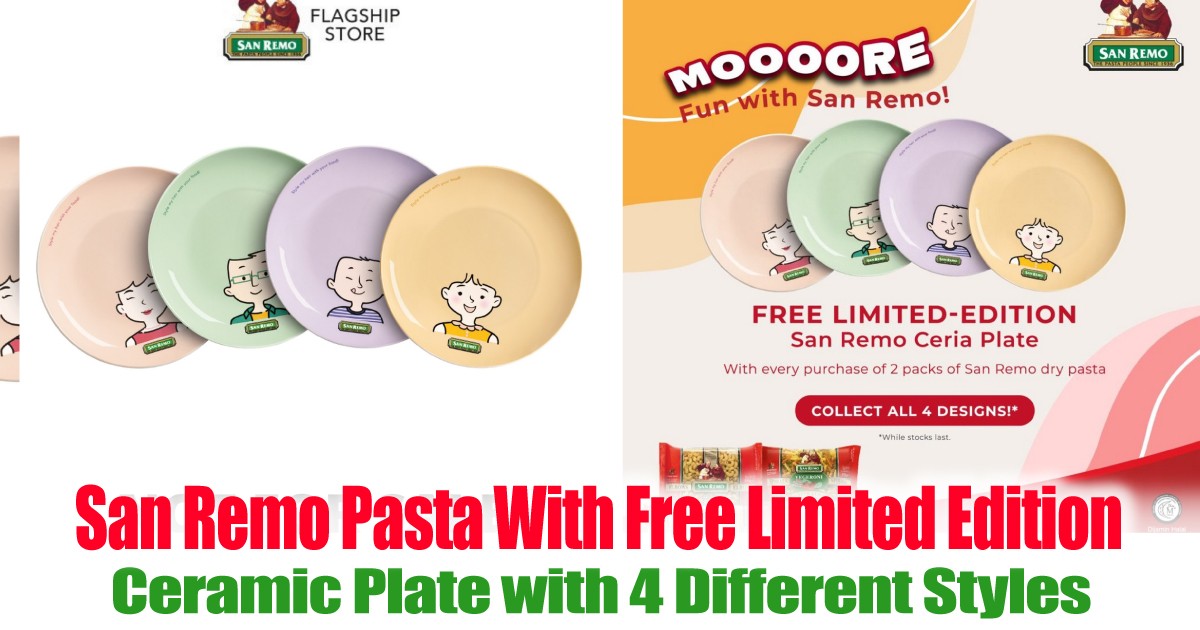 San Remo Pasta With Free Limited Edition Ceramic Plate with 4 Different Styles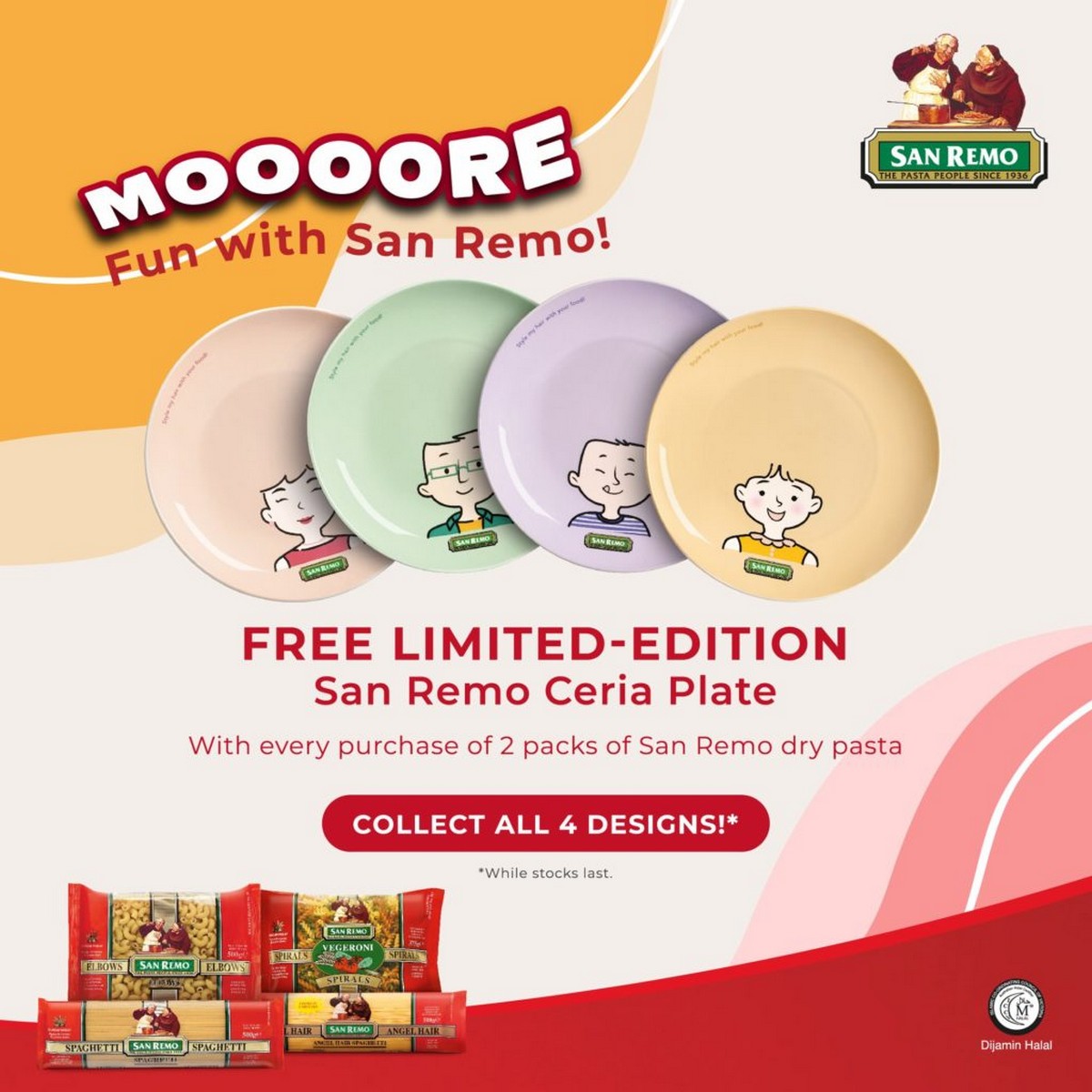 The famous pasta brand San Remo launches the latest offers! Give away a limited edition ceramic plate for free!
As long as you purchase two packs of San Remo pasta (Dry Pasta 375g/500g) from now on, you can get a free limited edition ceramic plate of San Remo Ceria Plate. There are four different styles.
This discount will be launched in all major Hypermarkets and San Remo official online stores. Inventory is limited, while supplies last!
San Remo official online store where you can get this Offer now:click here