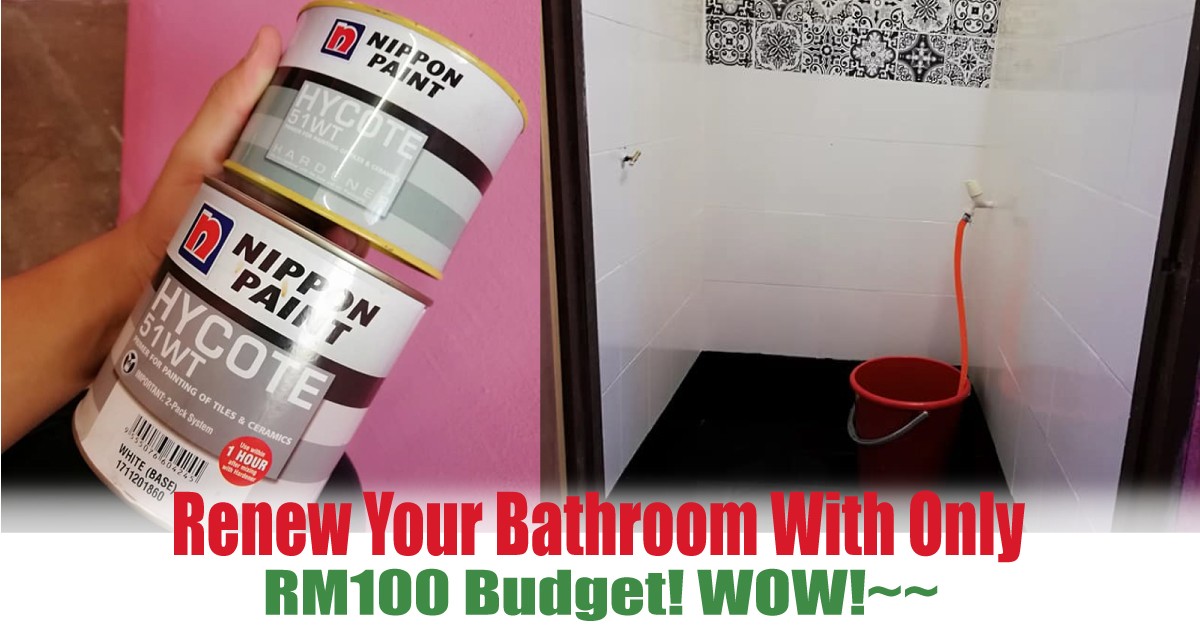 Renew Your Bathroom With Only RM100 Budget! WOW!~~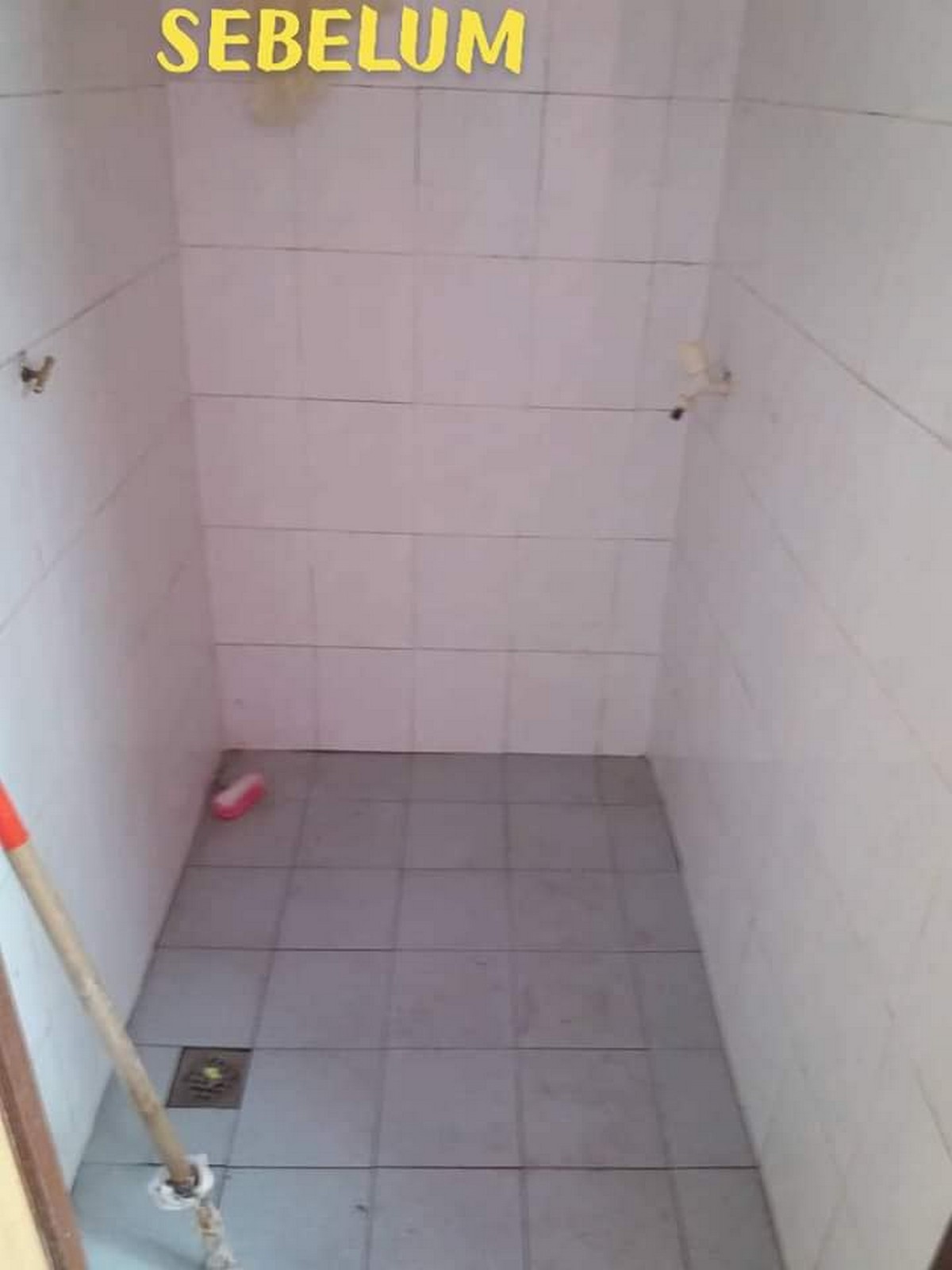 Like most other homes, of course, we want the best for our own home. It doesn't matter if you own a house or a rented house. When the time comes, every house needs to be 'serviced' in terms of security, decoration, and others.
Among the spaces that most often need upgrades are toilets or bathrooms because the humid area promotes the growth of moss and various dirty things. But not everyone is willing or able to do renovations every year. Don't worry, you can also do your own touch up without spending a lot.
Like the sharing from Mr. Auzaie Mahamud on the FB page, he only DIY uses budget materials to give the toilet in his house a new breath.
The steps are:
1) Wash the toilet until it is clean first. Use acid to get rid of dirt more effectively.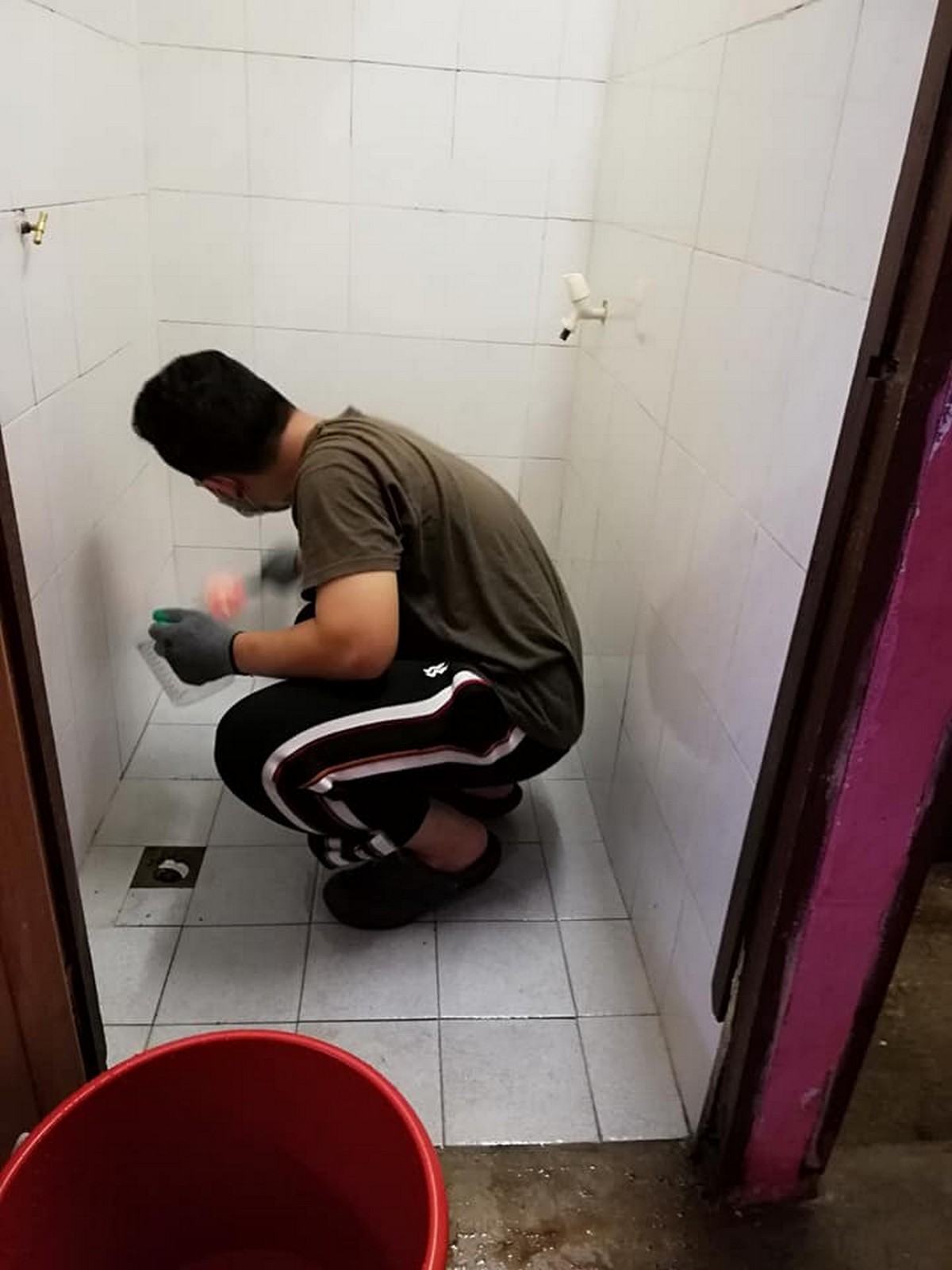 2) Cat Hycote Nippon Pain (coating)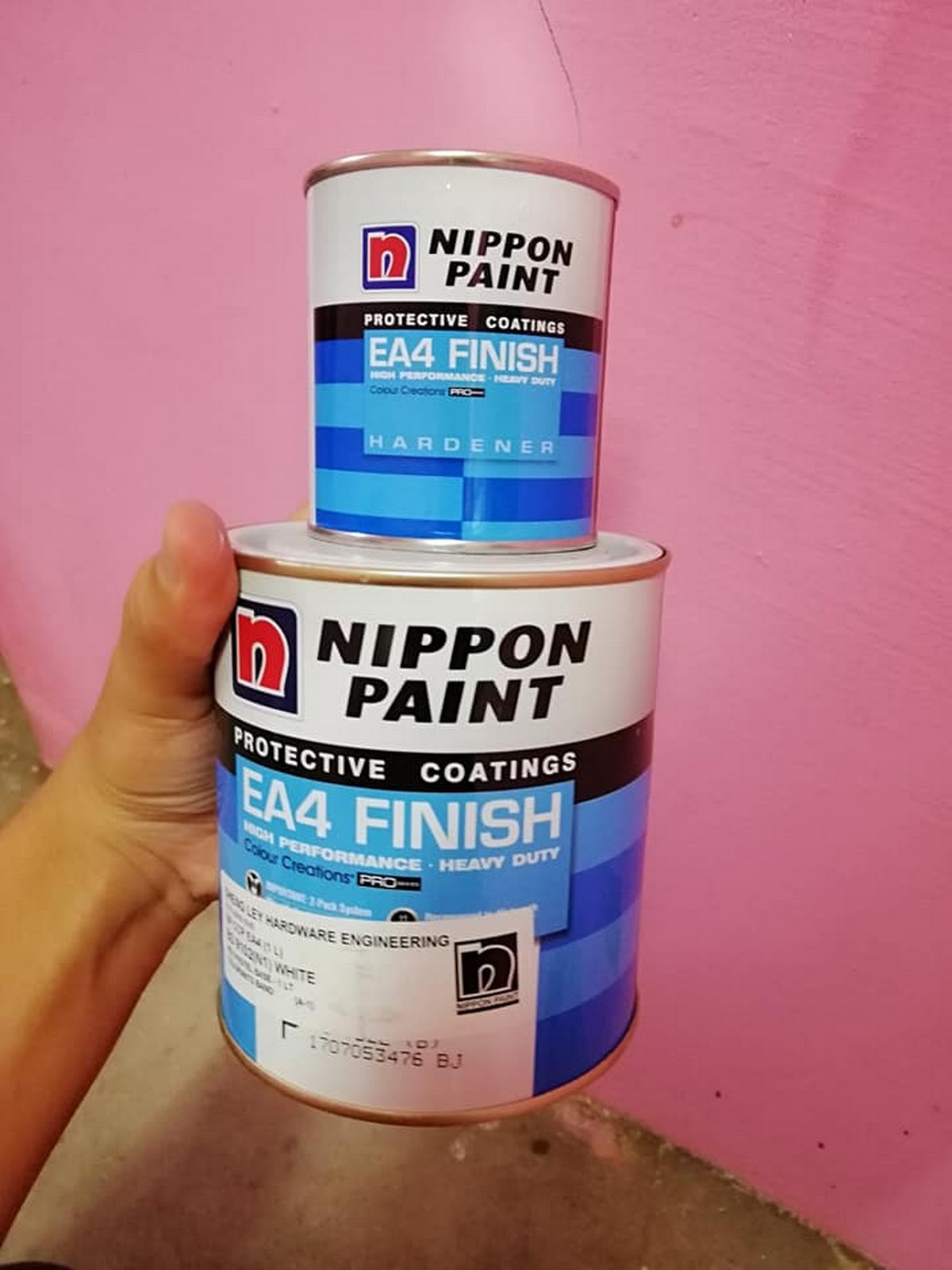 3) Color options:
-EA4 Nippon Paint (white) for the top
-EA4 Nippon Paint (black) for the bottom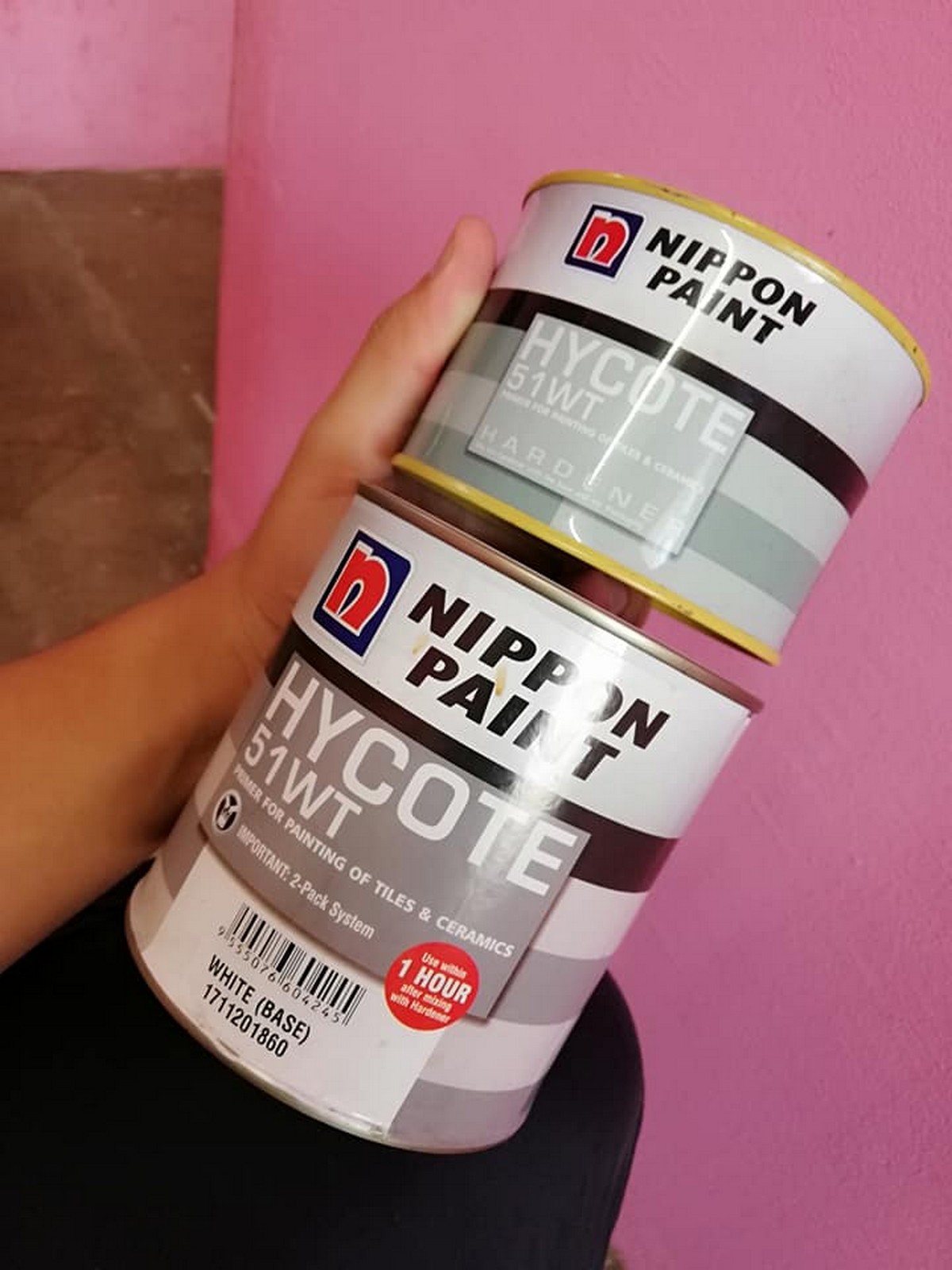 4) Stick tile stickers with attractive patterns.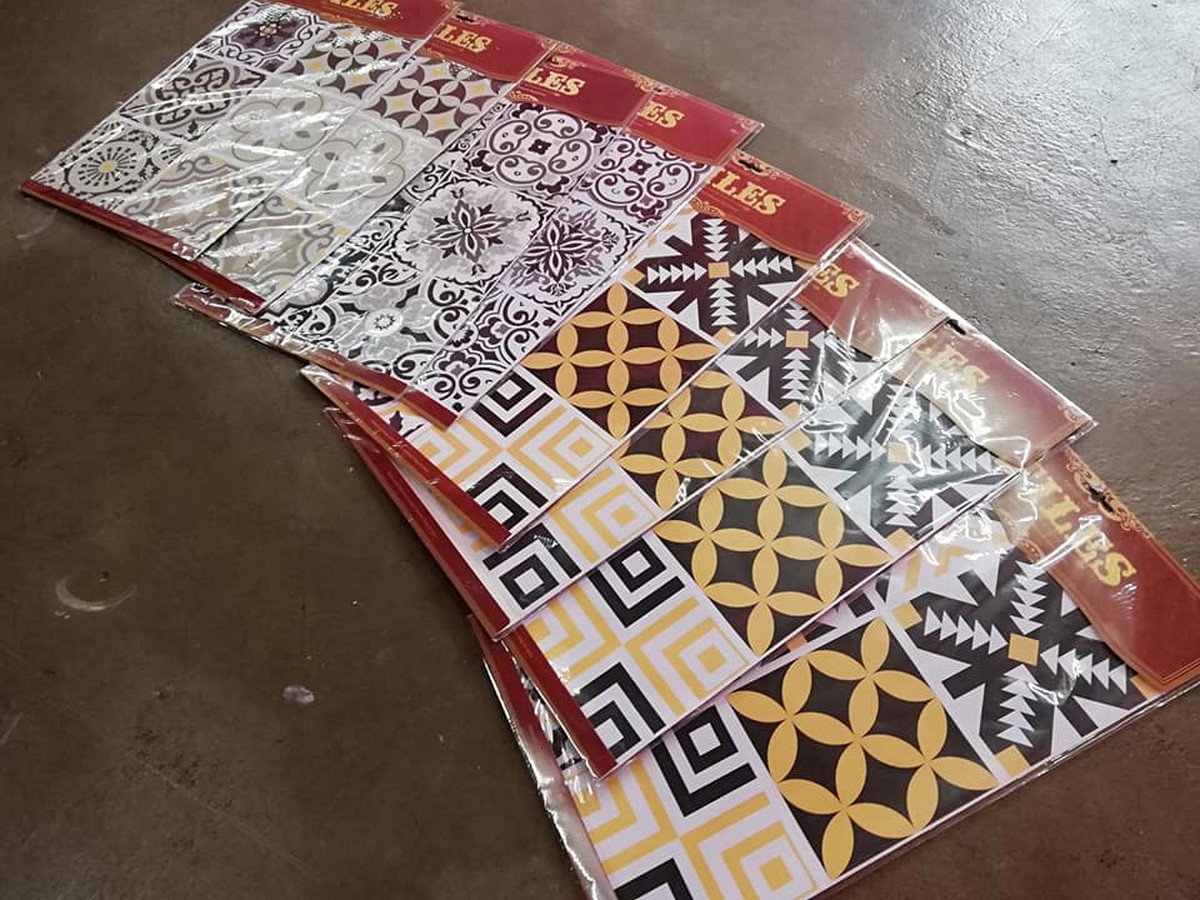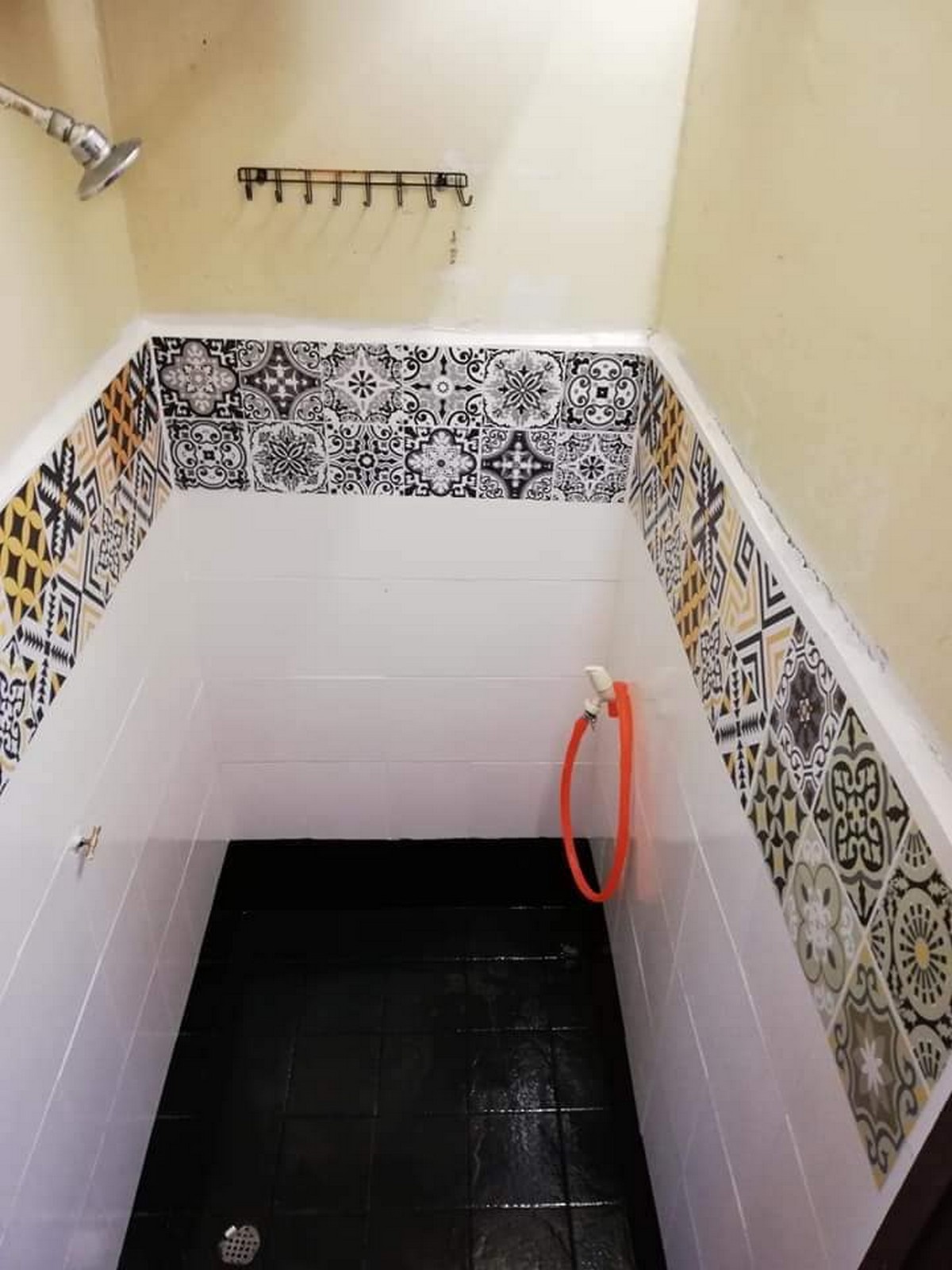 image source