(MALAYSIA, 31st MAY 2020) Health director said that as of 12:00 noon, 57 new cases of Covid-19 were diagnosed in our country, with a total of 7,819 cases.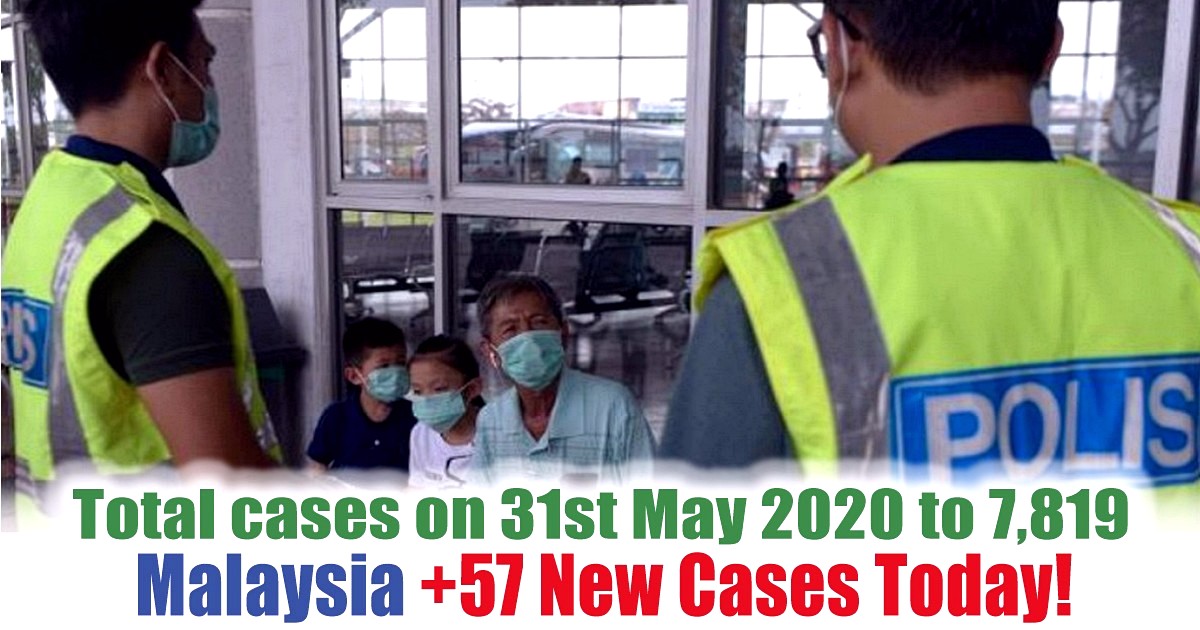 Among the newly added cases today, 10 are imported cases, 47 are local infection cases, 43 of them are non-Malaysian citizens, and only 4 are Malaysians.
23 people were discharged from hospital today, with a cumulative number of 6,353 people, accounting for 81.25% of the total number of confirmed cases.
"Nine people are currently in the intensive care unit (ICU), and two of them need breathing aids."
No one died, maintaining 115 deaths (1.47%).
There are still 1,351 cases that are active cases that can infect others.