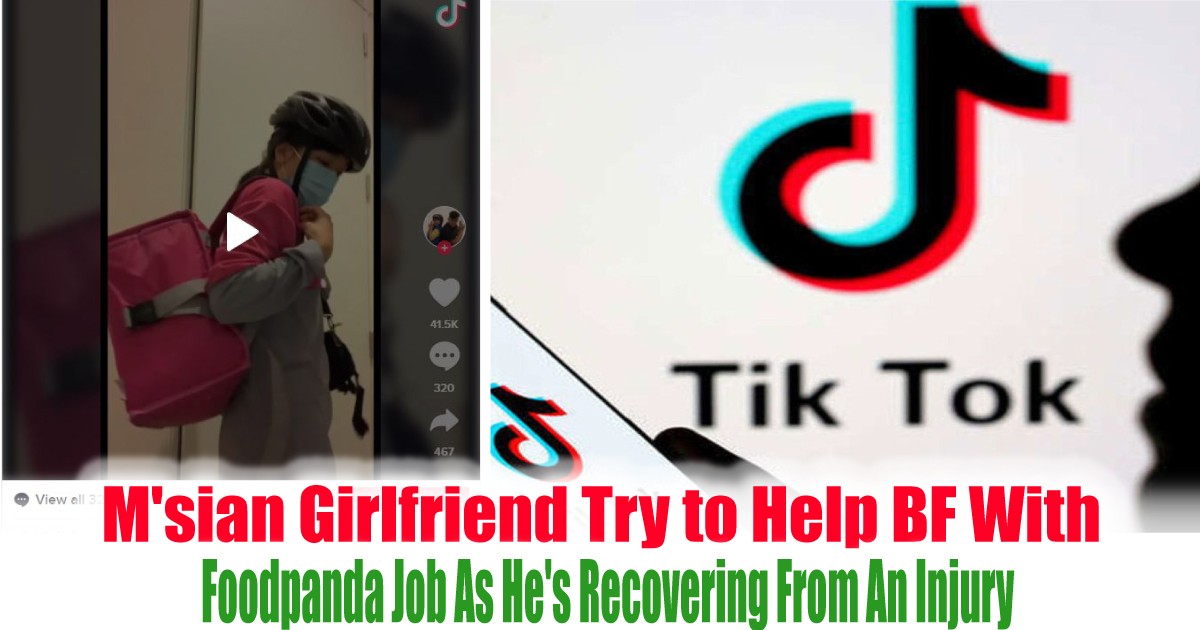 M'sian Girlfriend Try to Help BF With Foodpanda Job As He's Recovering From An Injury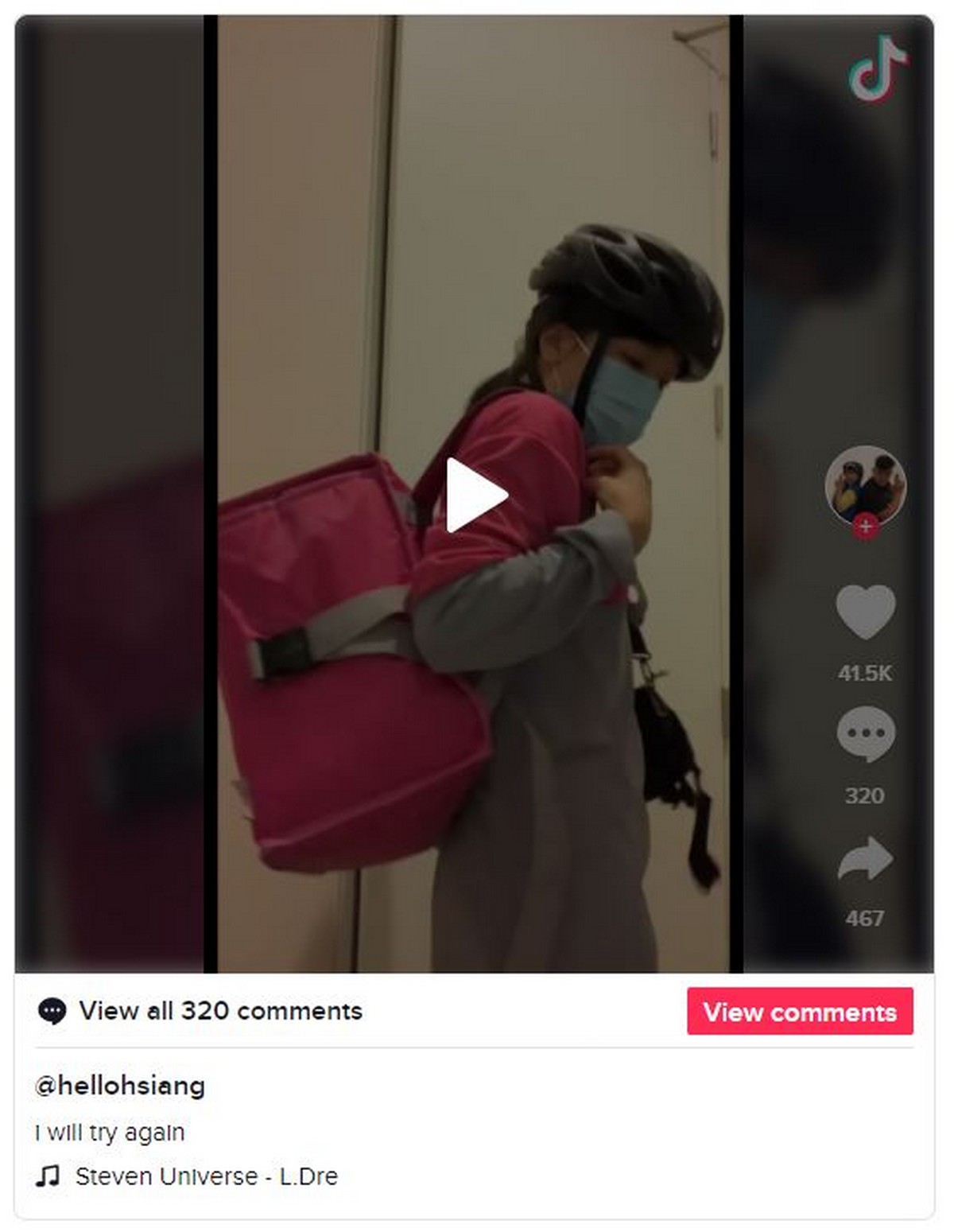 With the ongoing pandemic from the COVID-19, a lot of people has been taking up the job as delivery service such as Foodpanda and Grab Riders, where being rider is not as easy as there are risk like riding in different kind of weather which makes rider prone to accidents.
One Malaysian. TikToker, Hsiang Yee where she decided to help her boyfriend who is working with Foodpanda rider as he is recovered from Injury, she is sneaky tried to put on her boyfriend outfit and took his bicycle to attempt to cover for his work shift. She has made a video on TikTok Capturing the moment.
But unfortunately, her boyfriend woke up in time to stop her before his shift start. This is so cute and maybe true love does exist.