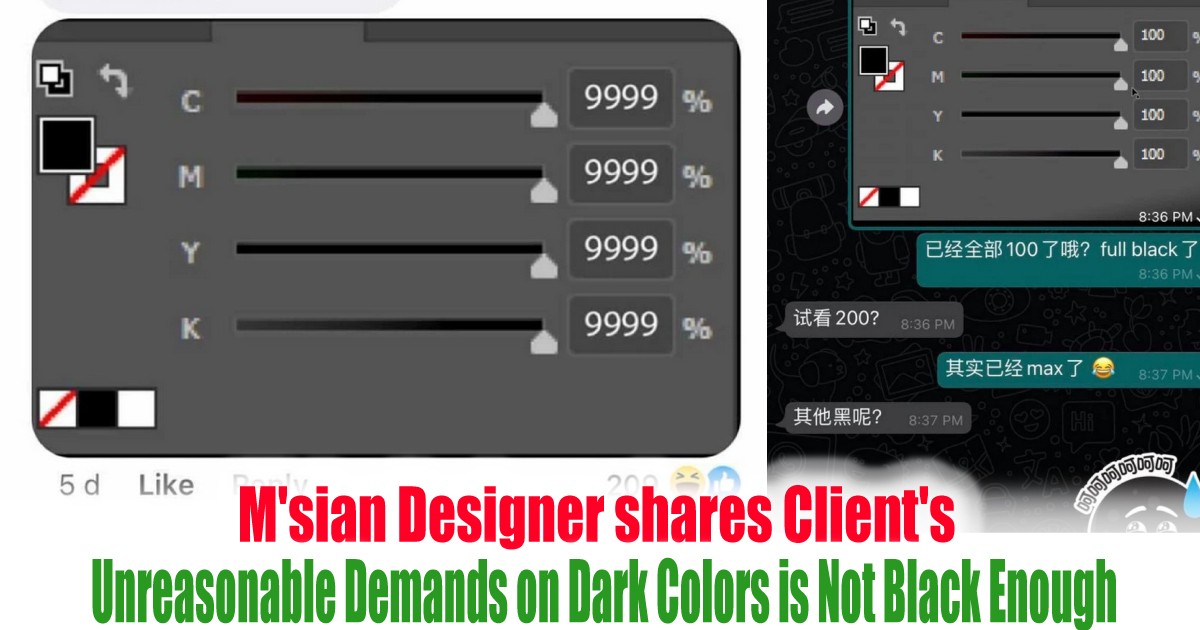 M'sian Designer shares Client's Unreasonable Demands on Dark Colors is Not Black Enough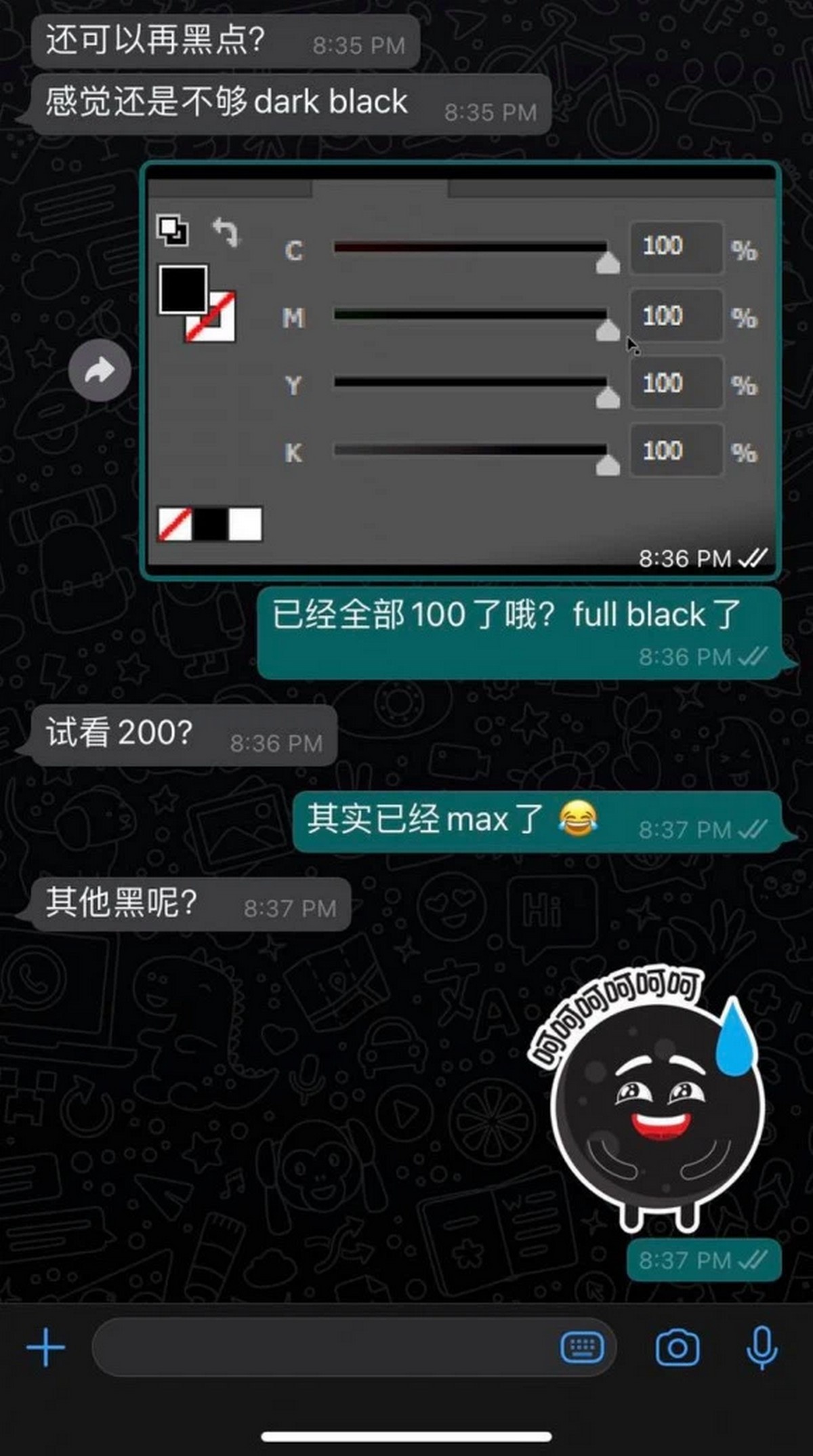 We all know that sometimes some demand of a client as a designer in Malaysia where everyone has their own unique definition of art and it might be different compare to someone who somehow is stupid or stubborn. As on 18 February, a screenshot of the conversation between the client and the local designer, KF who is also the admin of KF Design 黑月亮脸设计 was published on his Facebook page.
In the post where the client were actually asking for the designer for something beyond black which the black has reached all 100% black. And the client were asking if it can be raised to 200% instead.