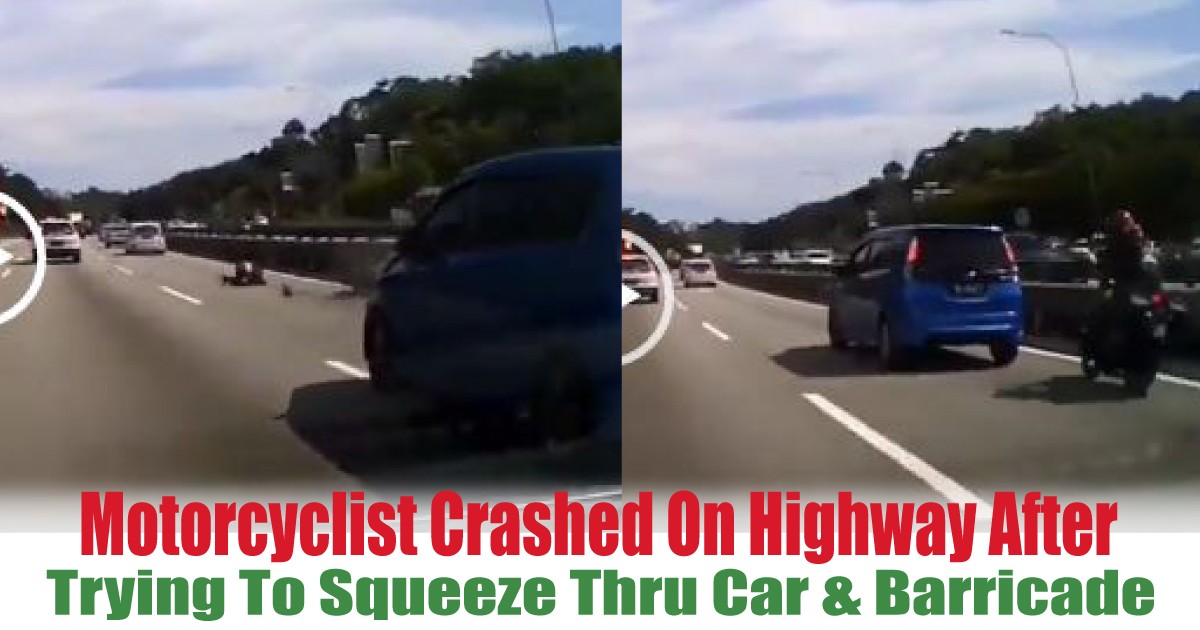 Motorcyclist Crashed On Highway After Trying To Squeeze Between Car And Barricade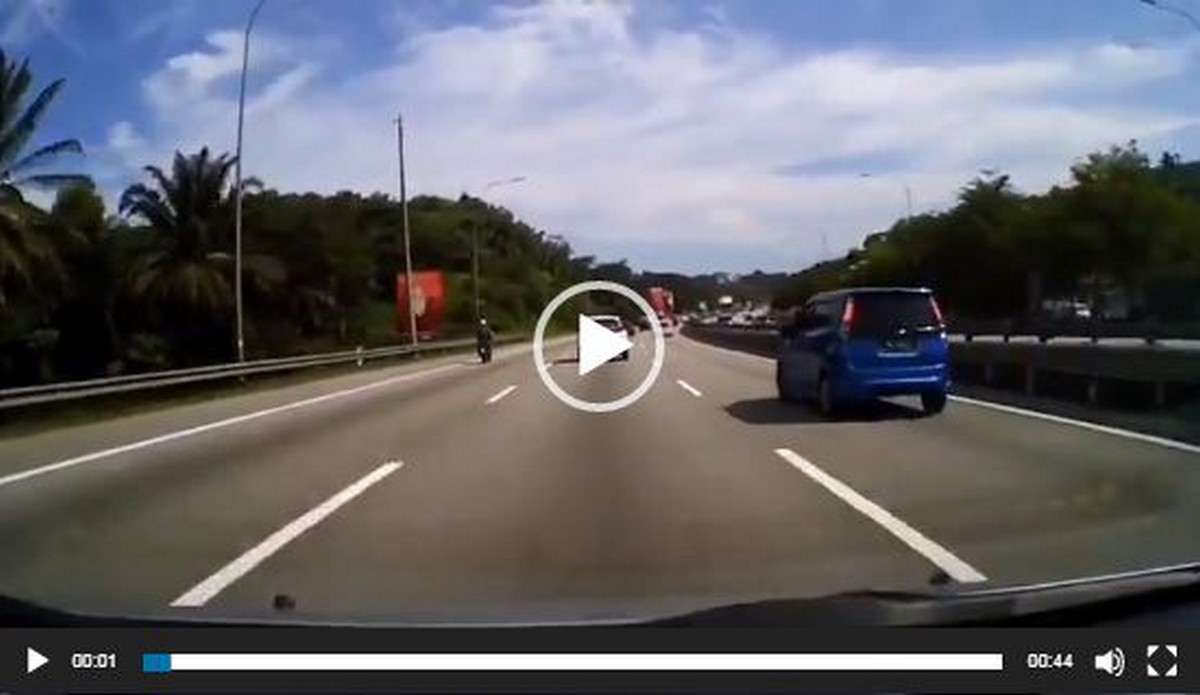 We know that there are a lots of patterns when it comes to driving on the Malaysian road. Especially sometimes there will be a lots of accidents which are caused by reckless driving. A video that was recorded and being circulated on the internet on 8 Aug.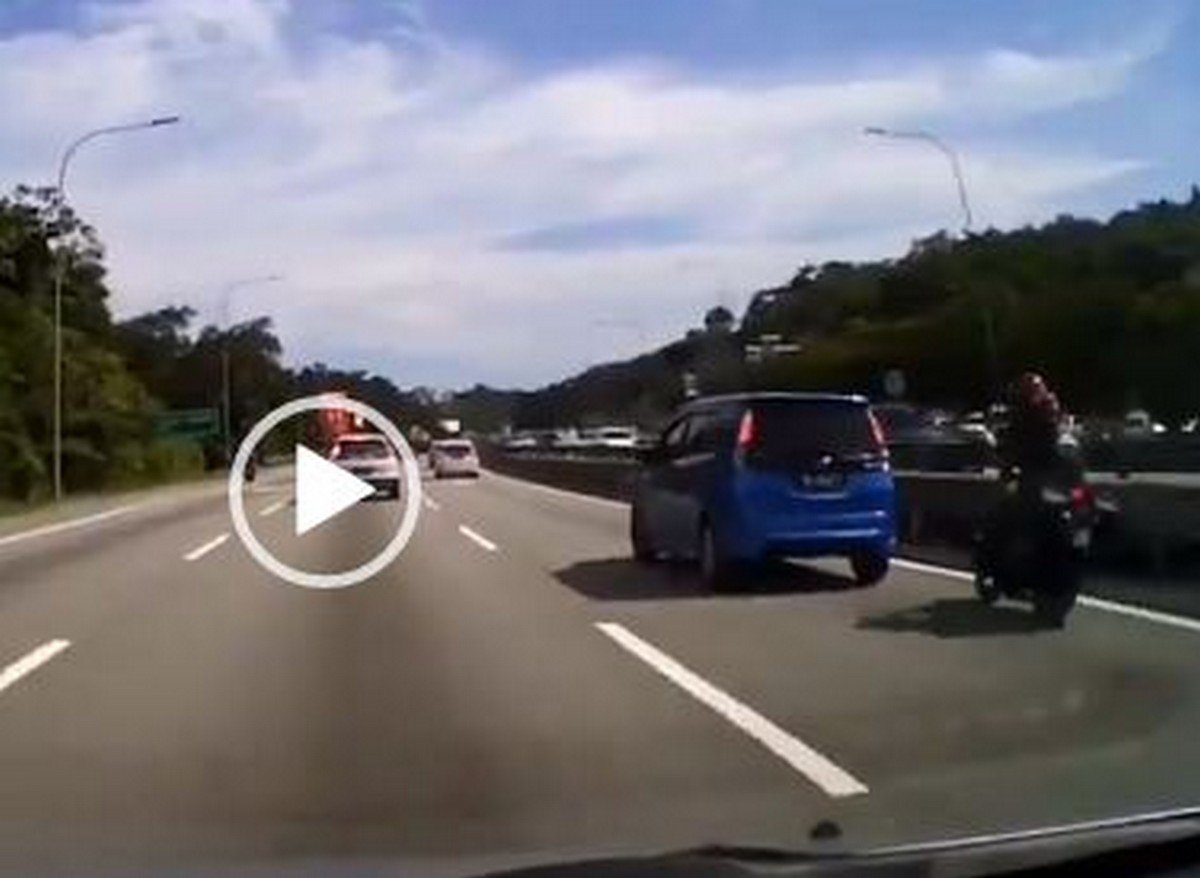 Where a blue Perodua alza were spotted having a faulty third brake light were somehow making a motorcycle travelling from behind forced to avoid the blue alza and end up squeezed between the car and the barricade and collided in the end while falling down after that.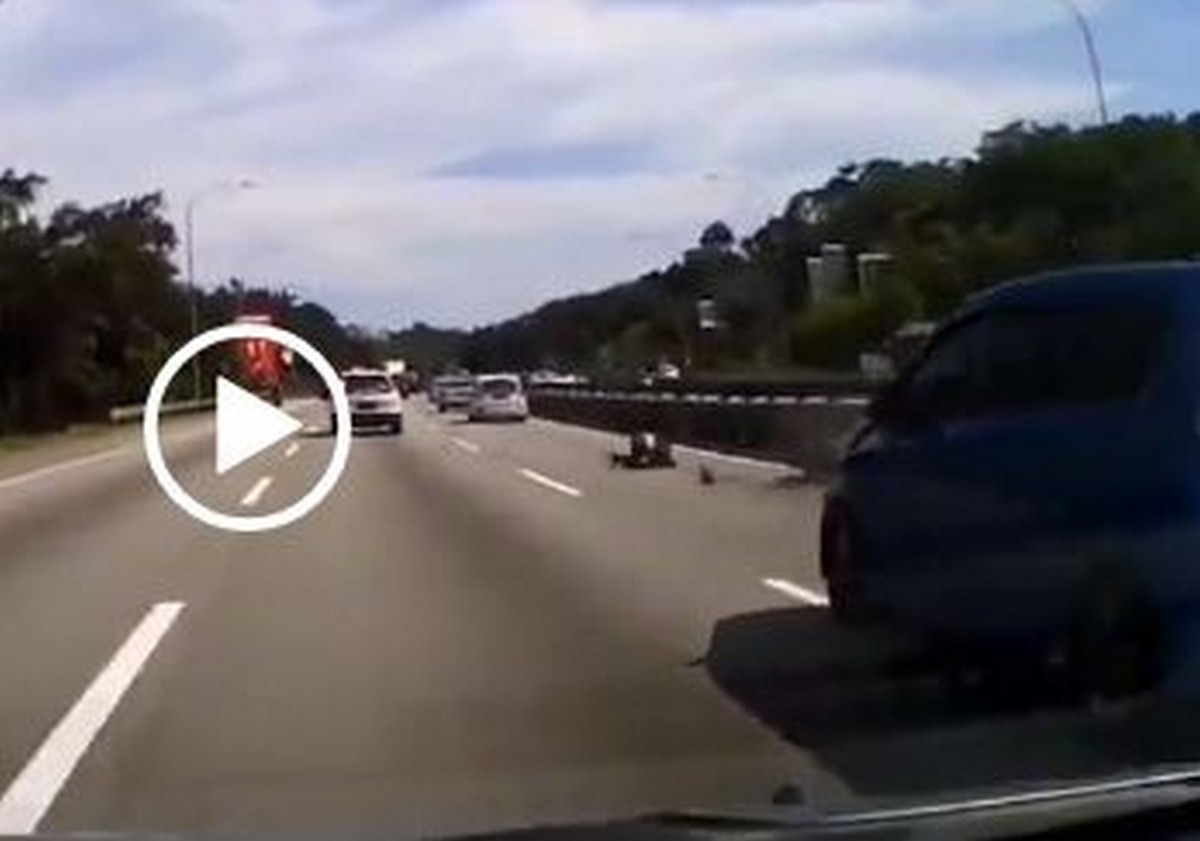 The netizen then commented that the Alza was the fault because of the 3rd brake light failure and it shouldn't be driving on the fast lane, while other netizen mentioned that it just take rm5 to change the bulb for the 3rd brake light. But anyway, it would be safe to just travel with a safe speed rather than getting caught in this accident. Hope that the motorcyclist is doing fine and nothing serious!~
Kereta tanpa lampu brek ketiga.

Kejadian petang tadi di PLUS highway arah selatan Bukit Mahkota ke RnR Nilai. pic.twitter.com/heHRaUR8uL

— MyWatch (@My_CrimeWatch) August 8, 2020
image source