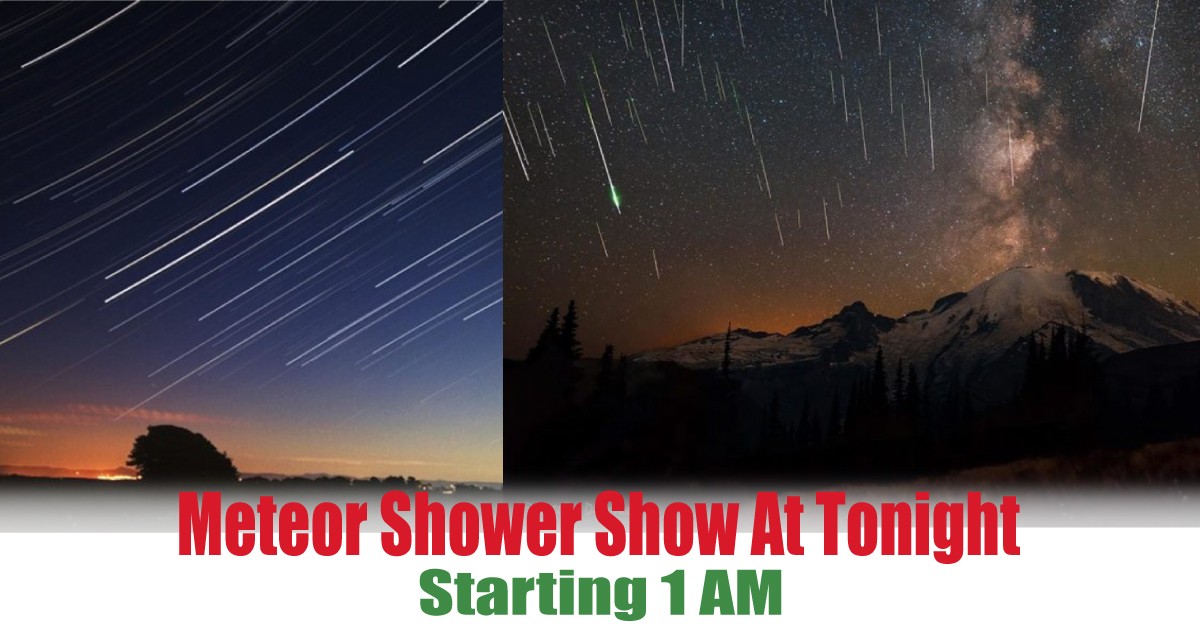 Meteor Shower Show At Tonight Starting 1 AM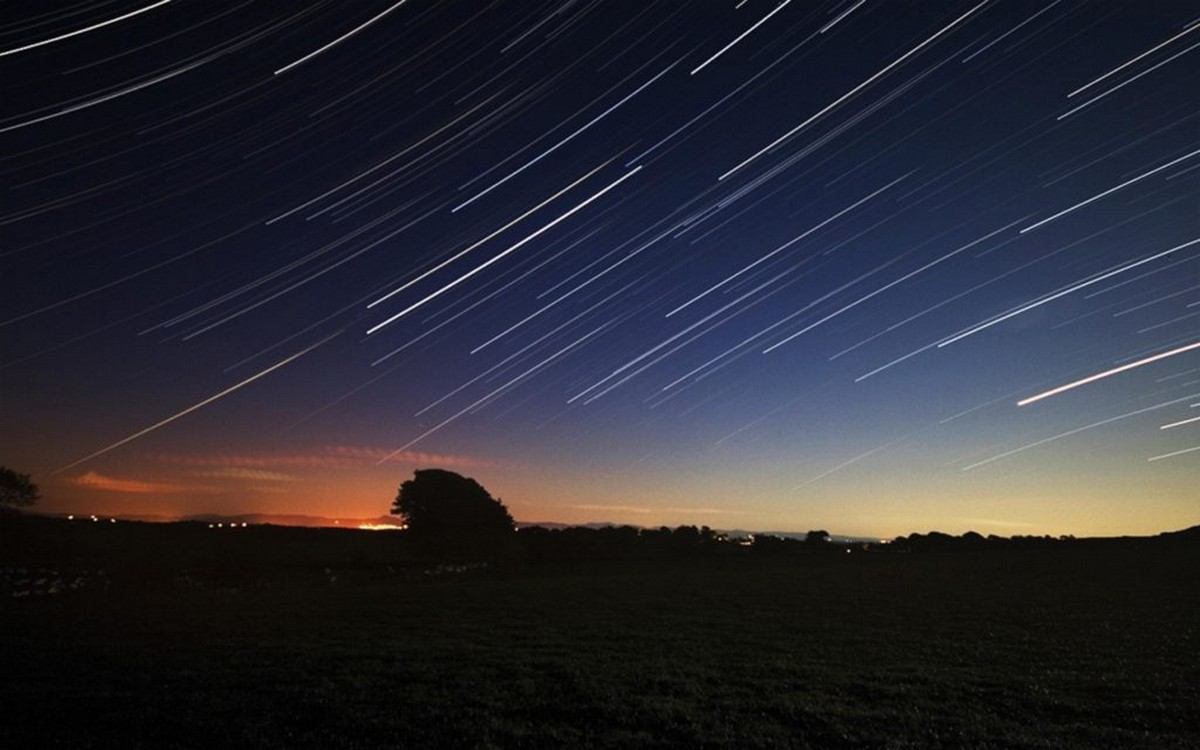 Tonight on Aug 12 (Wed) there will be a great opportunity where you all can witness a beautiful meteor shower starting 1 am after midnight. The Perseid Meteor shower will start from 20 July to Aug 20 where it is on is peak period while tonight there will be estimated around 100 to 140 meteor can be seen across the night tonight.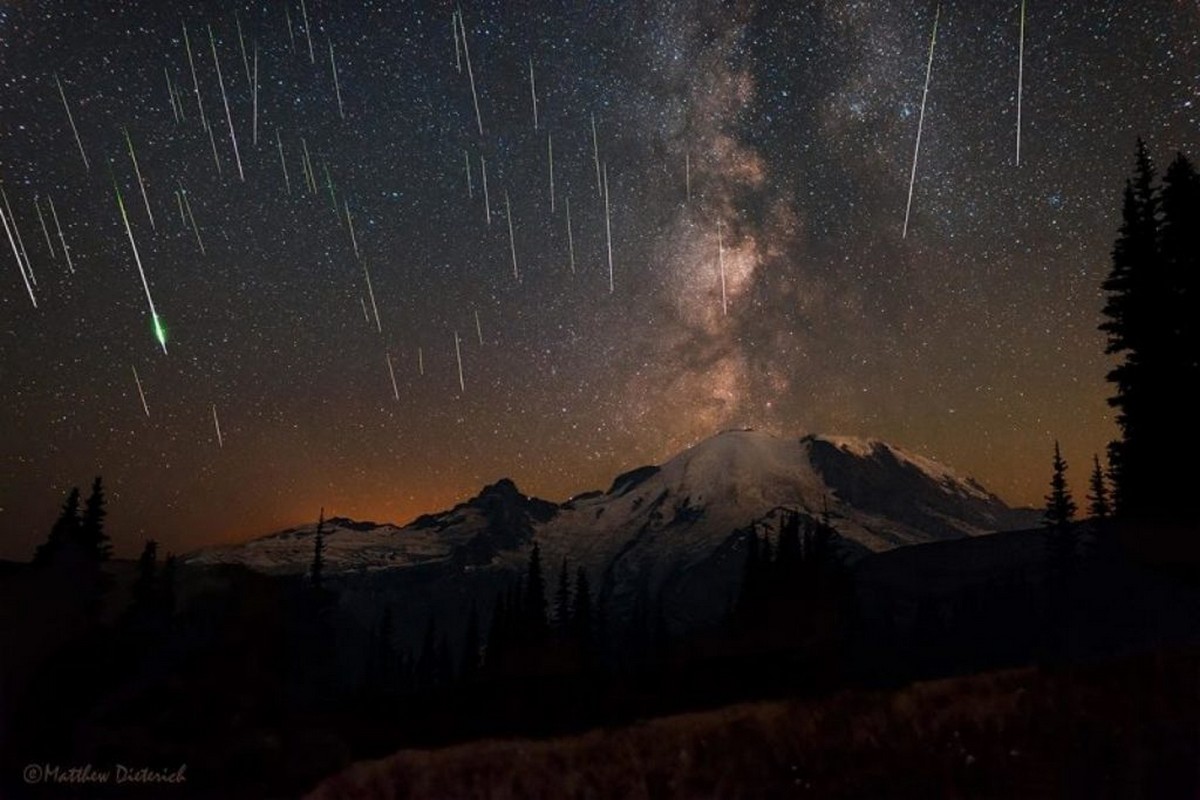 The meteors in the group of this meteor shower have a faster speed of 59 km/s, and are blue-green with many bright meteors. Since August 10th is the festival of the Holy Spirit of Laurent in the West, the Perseid meteor shower is also called "Saint Laurent's Tears" in Western countries.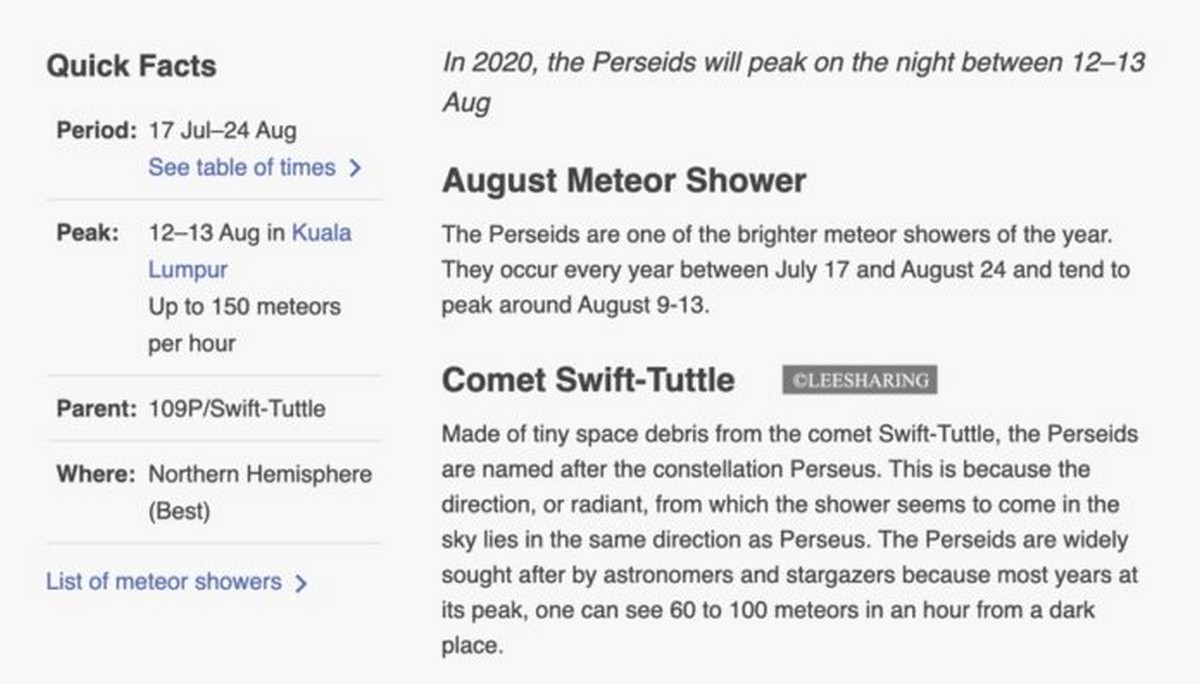 According to the Time and Date website, the best observation time for Malaysia is from 1:50 am to 2 am on August 13.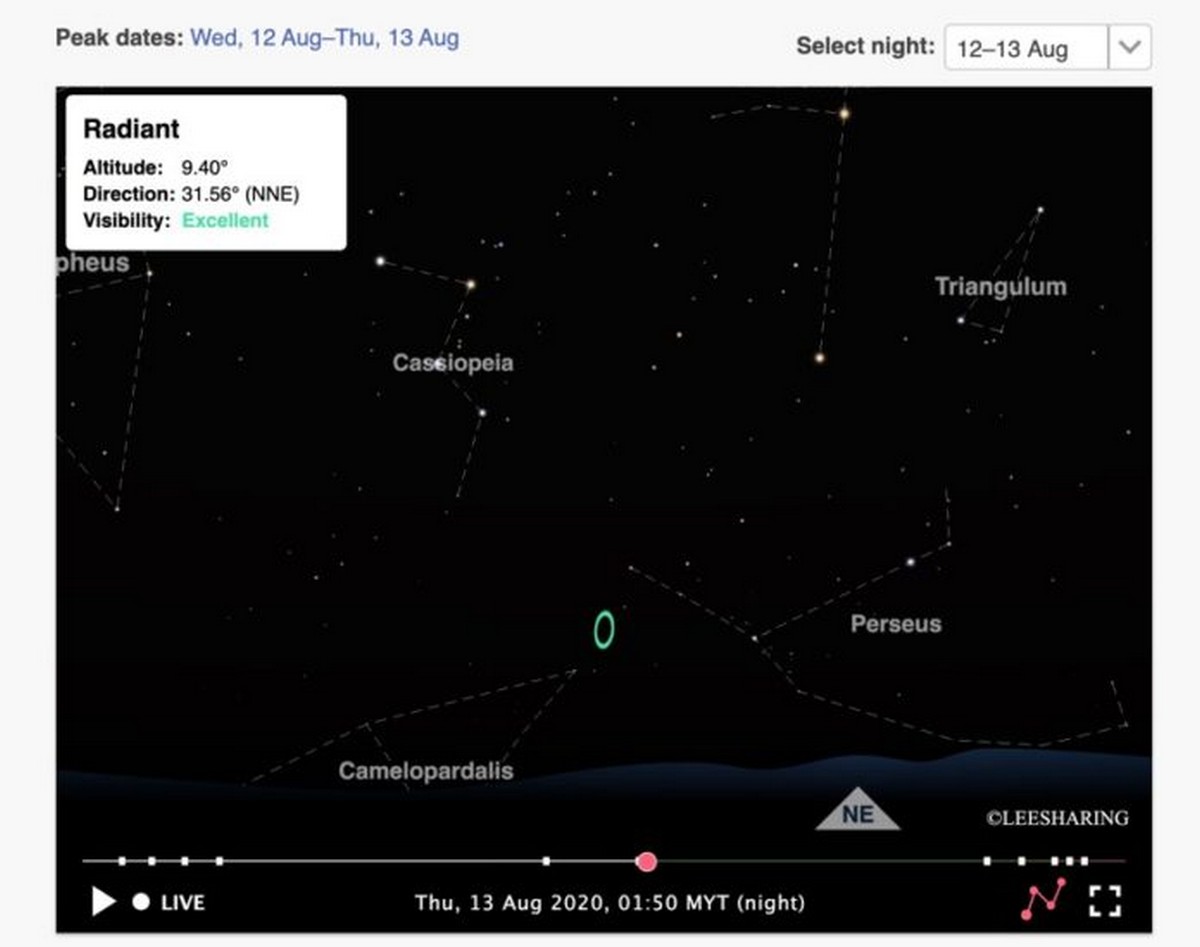 image from timeanddate.com, source