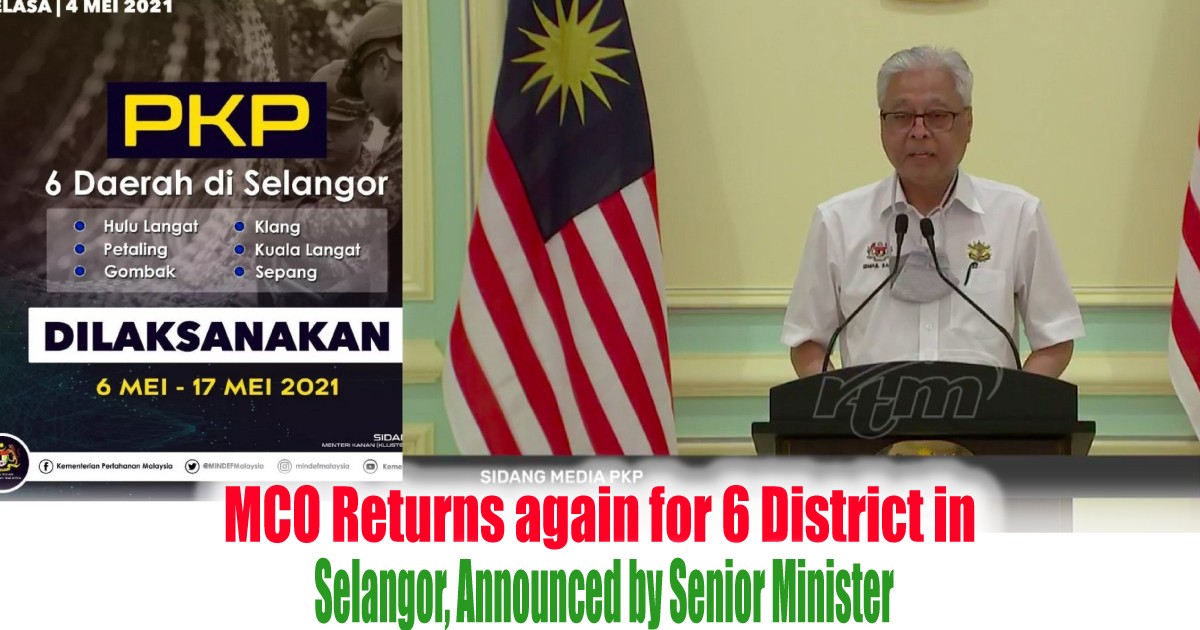 MCO Returns again for 6 District in Selangor, Announced by Senior Minister (Security) Datuk Seri Ismail Sabri Yaakob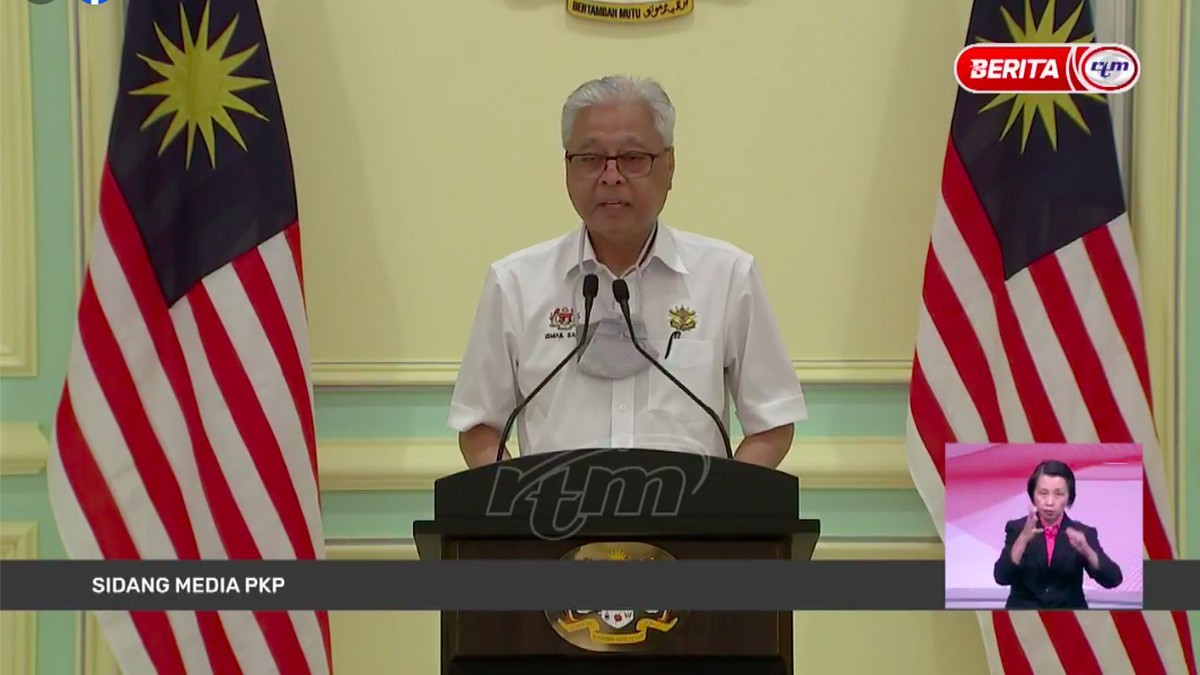 source mco
In the press conference today, 4 May, the Senior Minister Datuk Seri Ismail Sabri Yaakob has announced that the Movement Control Order (MCO) is back again in 6 districts Selangor.
The districts are:
– Hulu Langat
– Petaling
– Gombak
– Klang
– Kuala Langat
– Sepang
The duration for this MCO period will be implemented for 12 days beginning from 6 May to 17 May.
source mco
MCO period will implemented for 12 days, beginning 6 May to 17 May
Ismail said the decision was made after the state government requested that the federal government reinstate MCO in Selangor, adding that the move is to curb the rising number of new COVID-19 cases.
Meanwhile, he also said that premises that sell food are allowed to operate from 6am to 12am daily, while convenient stores, pharmacies, and other businesses alike are allowed to operate from 6am to 10pm.
Petrol stations can operate between 6am and 10pm as well, except for those located on highways which are allowed to operate 24 hours.
The Defence Minister also said that Ramadan bazaars can continue to operate in compliance with strict standard operating procedures (SOPs), before adding that economic activities are allowed to continue as well.
All economic activities must follow stringent SOPs and the rules might change from time to time. However, social activities will be prohibited under MCO.