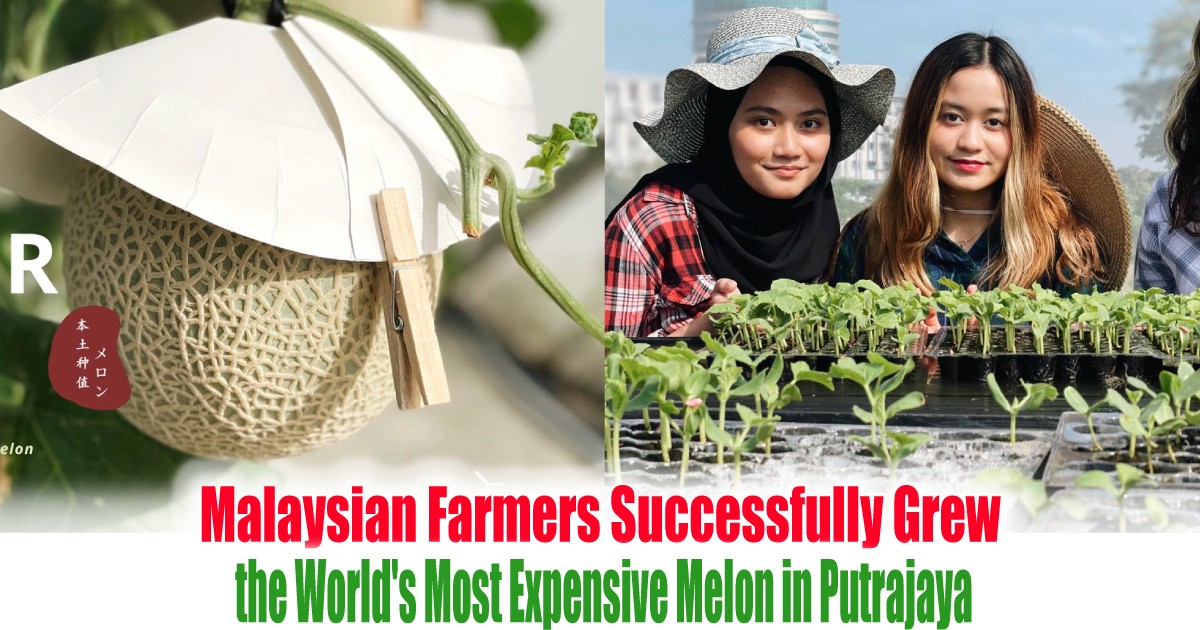 Malaysian Farmers Successfully Grew the World's Most Expensive Melon in Putrajaya
source monofb
When it comes to exotic fruits, you might not aware that there is the world's most expensive melon called muskmelon which will set you up for 15,000 yen (rm570) for one melon from Japan. This premium fruit is available in Japan where it will usually use as a traditional gift-giving for people who have deep pockets. This Yubari King melon from Sapporo was once auctioned to 5 million yen (RM190,000).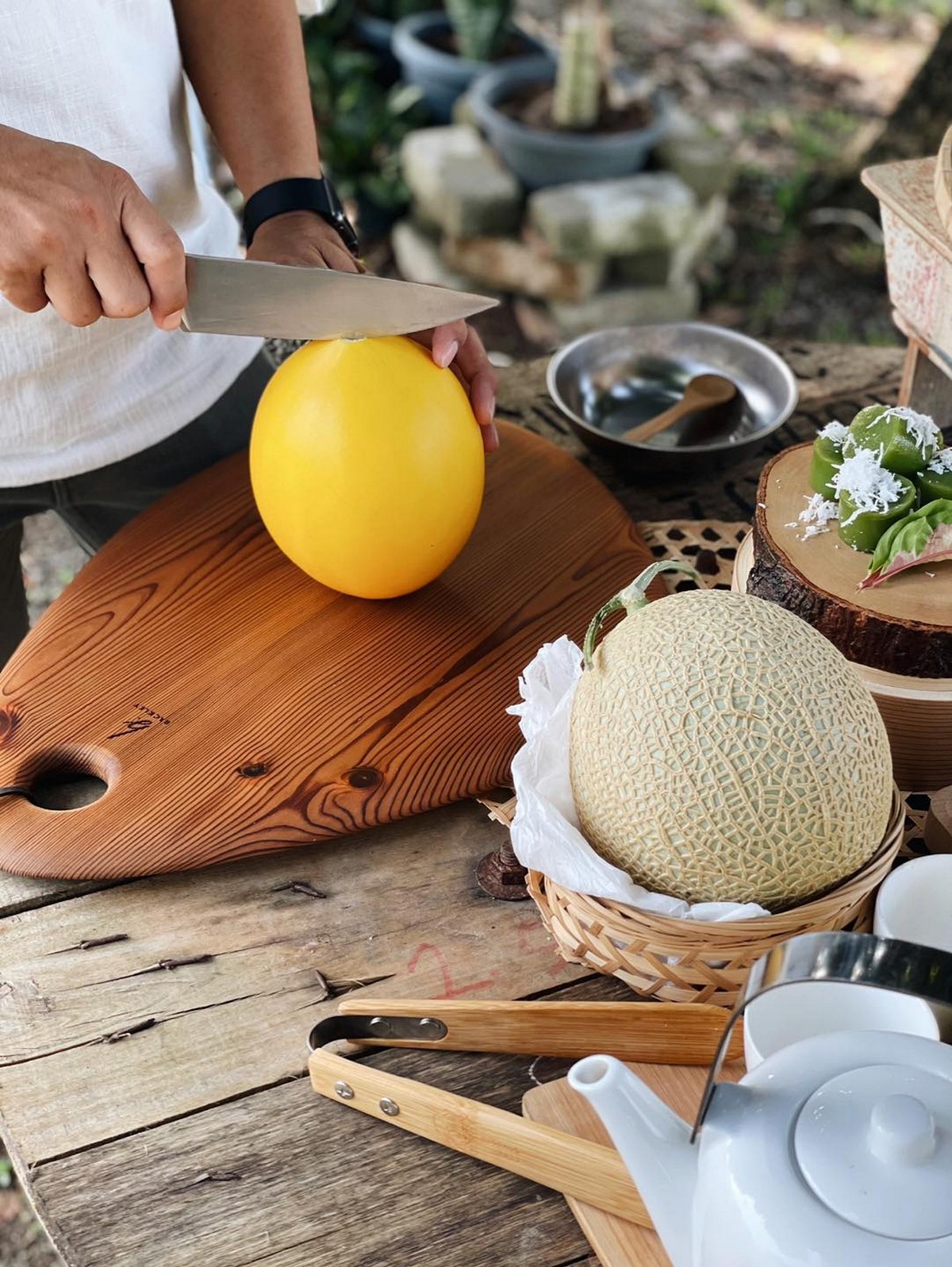 source monofbNow, a wholly Malaysian owned endeavour that focuses only on farmed muskmelons where the fruits are grown from seeds of Arus muskmelon which is one of the most expensive melons in the world. Mono's co-founders are a team with a substantial background in agriculture, hydroponics and fertiliser expert,  Seh Cheng Siang, 40, is joined by Mohd Sofian bin Ali, 47 (agriculture engineering), Yeo Chen Swee, 51 (agrochemical and pest & disease management), and Michael Lo, 42 (sales and marketing).
They decided to start up their first melon farm in Putrajaya which house close to 10,000 melons and they are aiming that Malaysian grower can produce equivalent if not better quality fruits compare to imported too. And one of the challenges faced on muskmelon farming is the selection of melon varieties that will suit our hot and humid weather. They have tested more than 100 varieties of melon and only a few types were suitable to grow in tropical weather with a resistance to disease, quality and shelf life.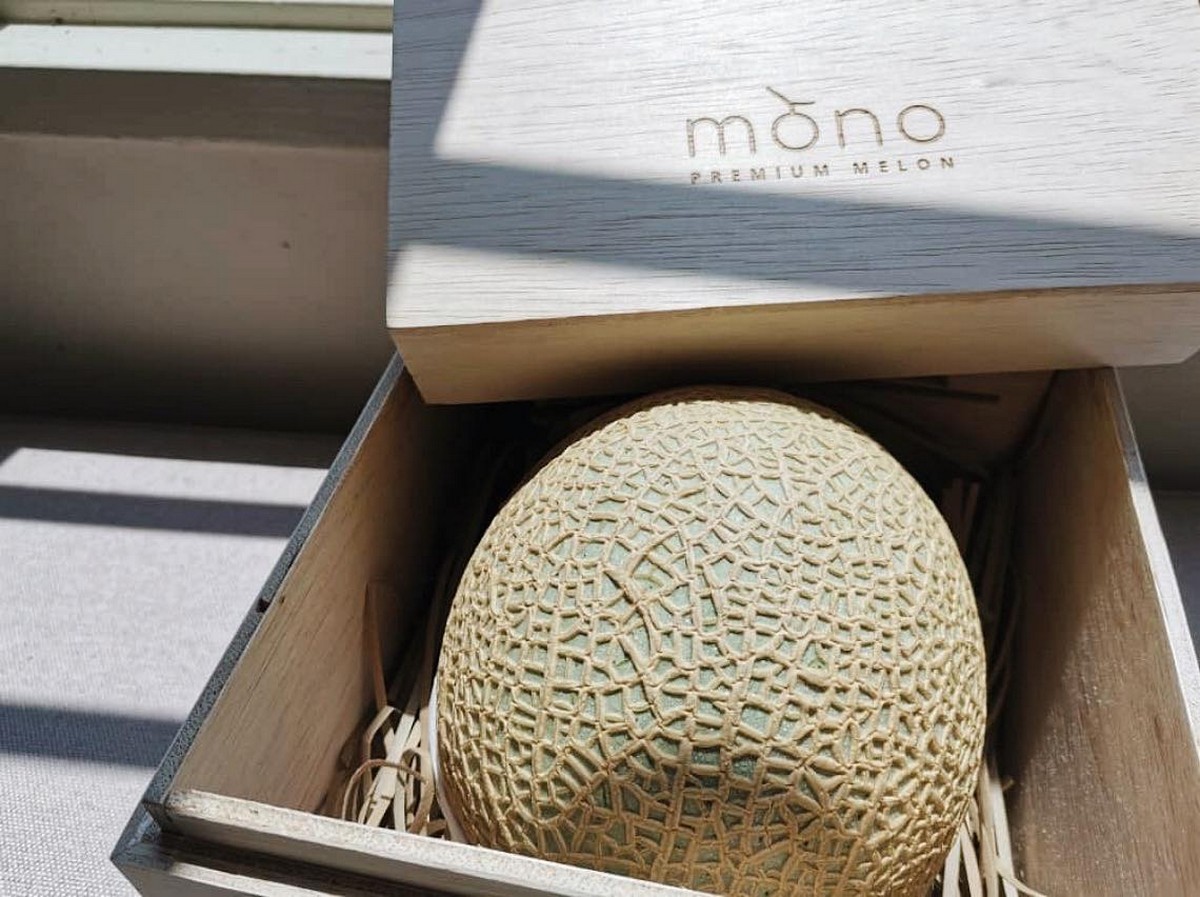 source monofb
For workers, they decided to only use local workers and they are committed to hiring only Malaysian farmers who share the same belief in farming and this will provide more working opportunities to local growers too. And Seh also mentions that, unlike temperate countries where only can have two to three cycles of melon growing a year, where they can grow up to five seasons of melons a year.
Currently, they have a limited quantity of 200 premium Japanese melons grown with full care and they will only select the most well-grown melons and reject the balance. These melon are grown in a full environmental control greenhouse where they are water and fed by plant driven hydroponics system called Autopot which helps to regular the watering and feeding base on plant requirement. To promote these melon growths, each fruit is polished and massage with a specific 3M Nexcare facial cleansing cloth which is believed to affect the final quality of the fruit similar in Japan.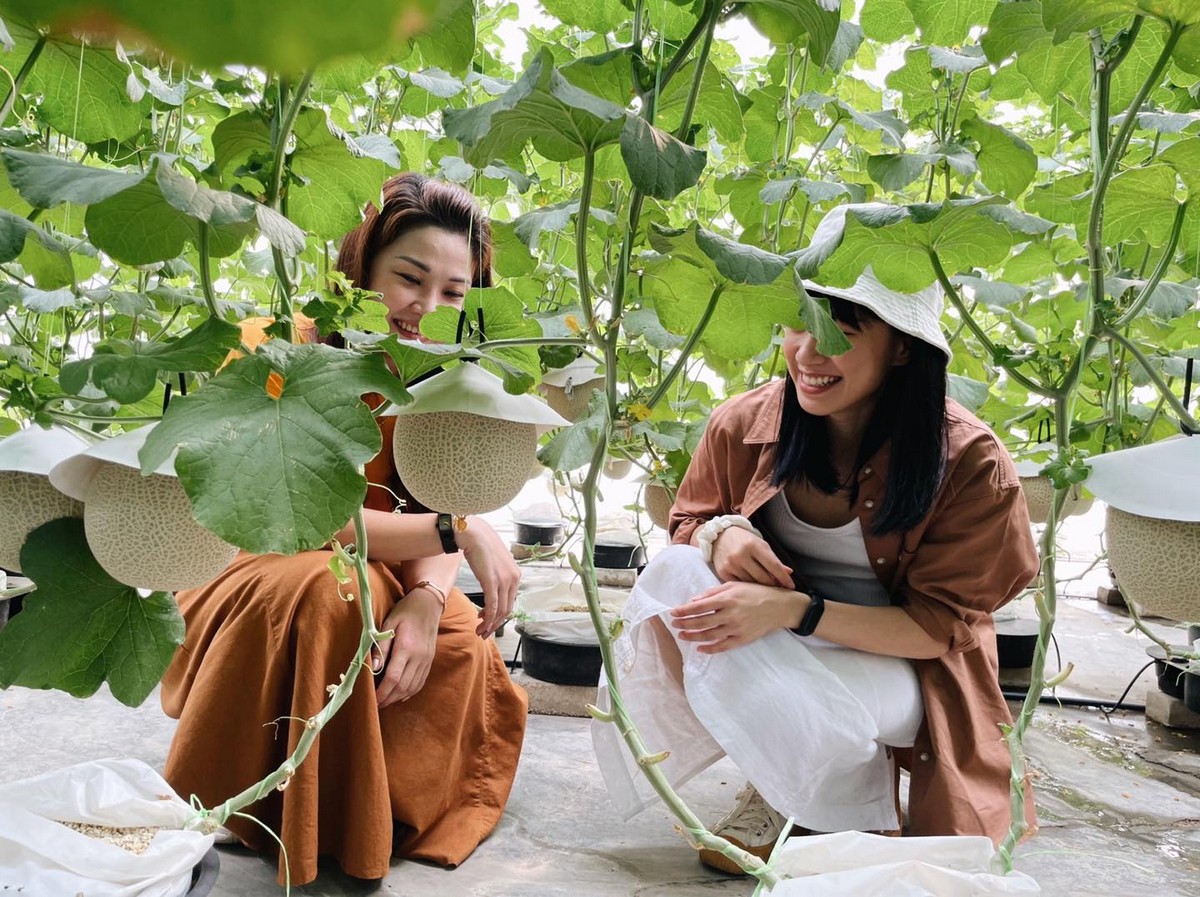 source monofb
Every melon will be going through the Mono Facebook page which in their first batch of 200 melon, each melon is allocated to an individual buyer so the buyer will have the opportunity to witness the growth of their melons and harvests the melon themselves during the farm tour. Then this melon will be packed in a local handcrafted wooden gift box. Once this first harvest is over, the company will plan to increase the number of melon varieties they farm in the future so that more Malaysian will be able to taste it soon.
Currently, the Covid-19 challenge where grower to end-user is getting shorter and closer and expanding the business by using social media, online selling and quick delivery has helped the locally grown fruit industry as now growers can sell directly to end-user without going through selling channels such as wholesaler and retailer.