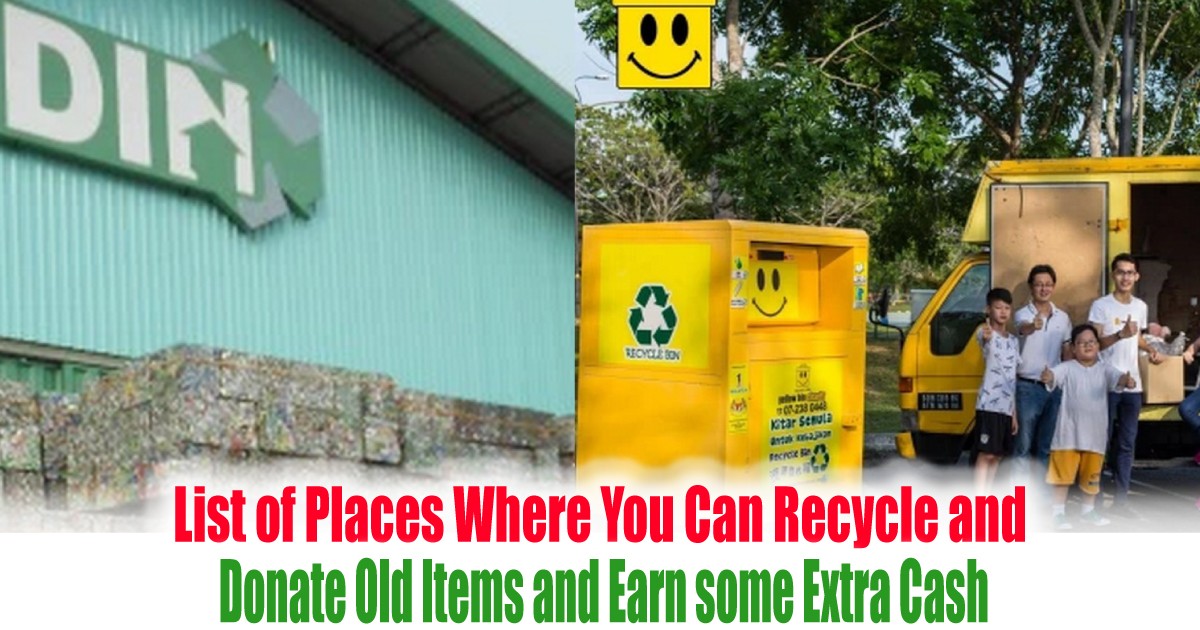 List of Places Where You Can Recycle and Donate Old Items and Earn some Extra Cash
While staying home during the Movement Control order, you might have found some unwanted clothes or items which has been lying around your house and if you are planning to throw them away, perhaps you can recycle or donate them to someone who needs them more.
E-Waste Management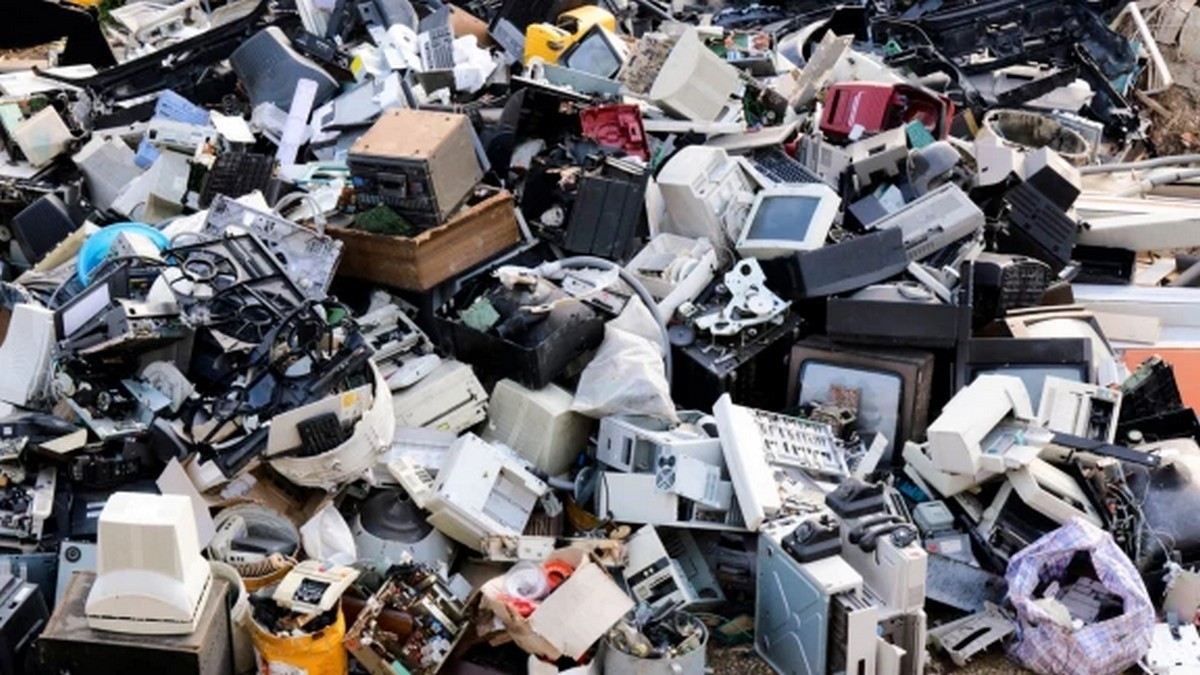 source itunews
E-waste is a popular thing which includes old phones, desktops, televisions set, personal computers and more where you can check out the Malaysia's Environmental Department which has a e-waste website where you can visit or find out the nearest area which you can donate your e-waste. On the other hand, if you decide to hold on to your e-waste, they should be managed properly to avoid causing any damage to human health and the environment. For example, a Printed Circuit Board that's used in various electronic appliances contains toxic substances such as lead and cadmium which can cause brain damage.
Kloth Bins
If you have updated clothes then why not donate them to Kloth Cares where this movement is founded on 11th December 2013 by Kloth Malaysia Sdn Bhd, which is a Malaysian social entrepreneurship movement to keep fabrics and plastic away from landfills through the circular economy business model. Currently, they have bins located in the Klang Valley, Negeri Sembilan and Melaka which can be found here.
 IPC Recycling & Buy-back Centre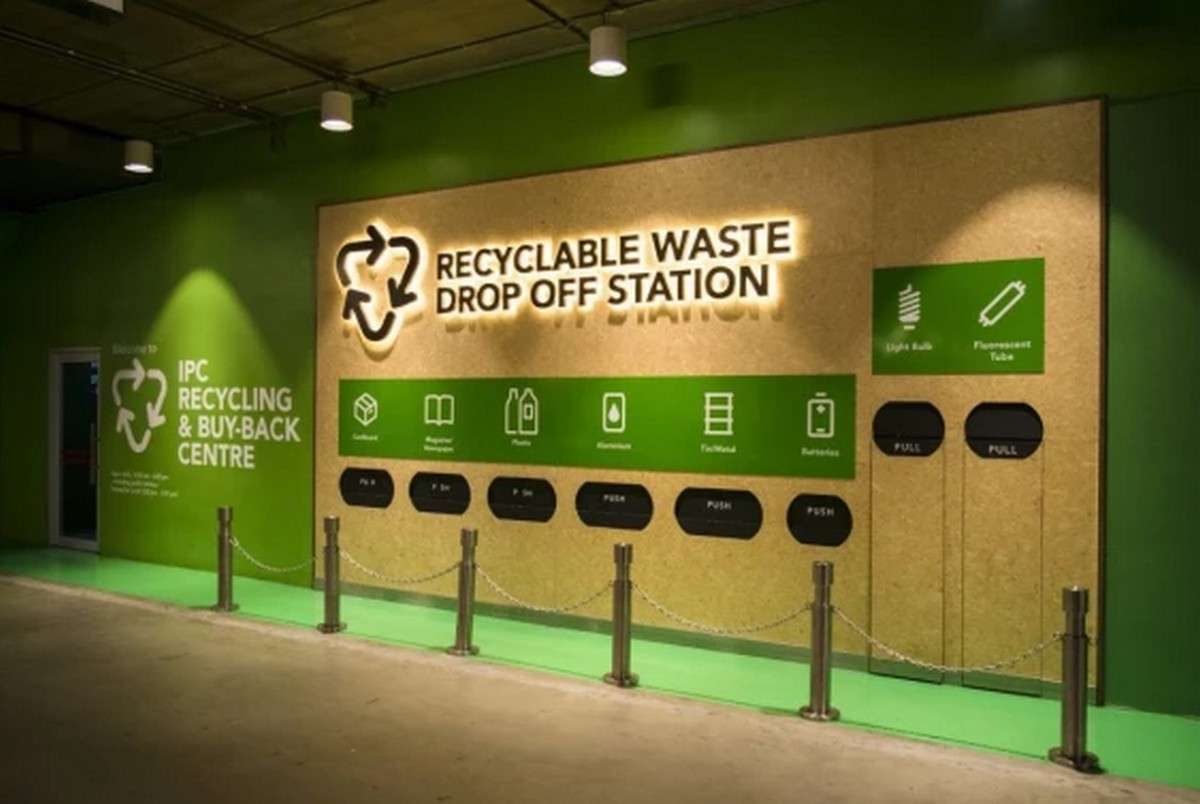 source ipc
If you are planning to get your rubbish recycled for money then check out IPC Shopping Centre where you can bring recyclable items like cardboard, magazine and more to reward into cash following the rate of:
Cardboard = RM0.20/kg
Magazines = RM0.20/kg
Newspaper = RM0.20/kg
Plastic = RM0.10/kg
Tin/Metal = RM0.20/kg
Aluminium = RM2.50/kg
L'Occitane Recycling Program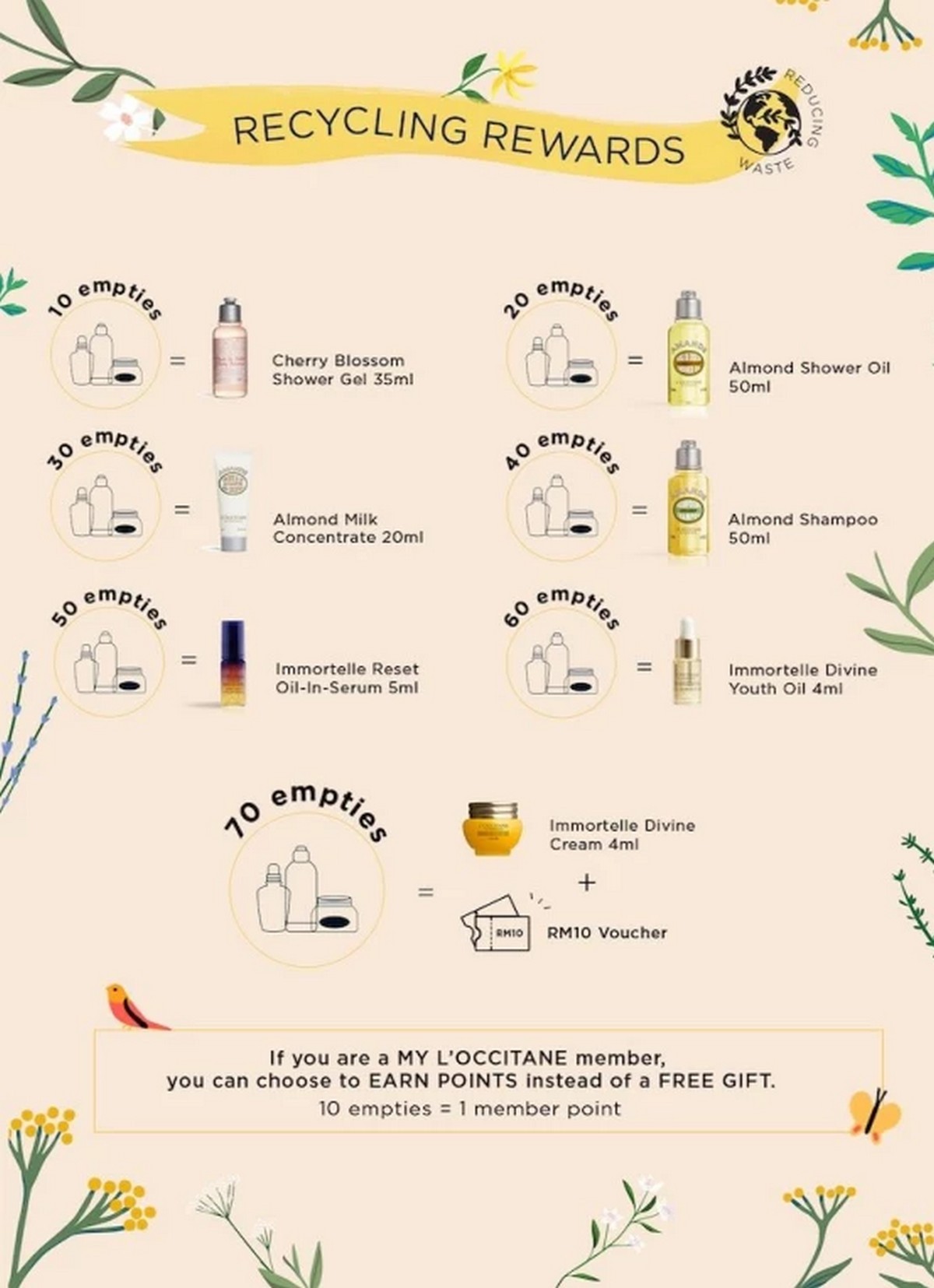 source locitane
If you have makeups or bottles which is from empty skincare and beauty container then you can recycle it into new products with this brand collaboration with iCycle where you can get some amazing rewards too.
SENHENG e-Waste recycling program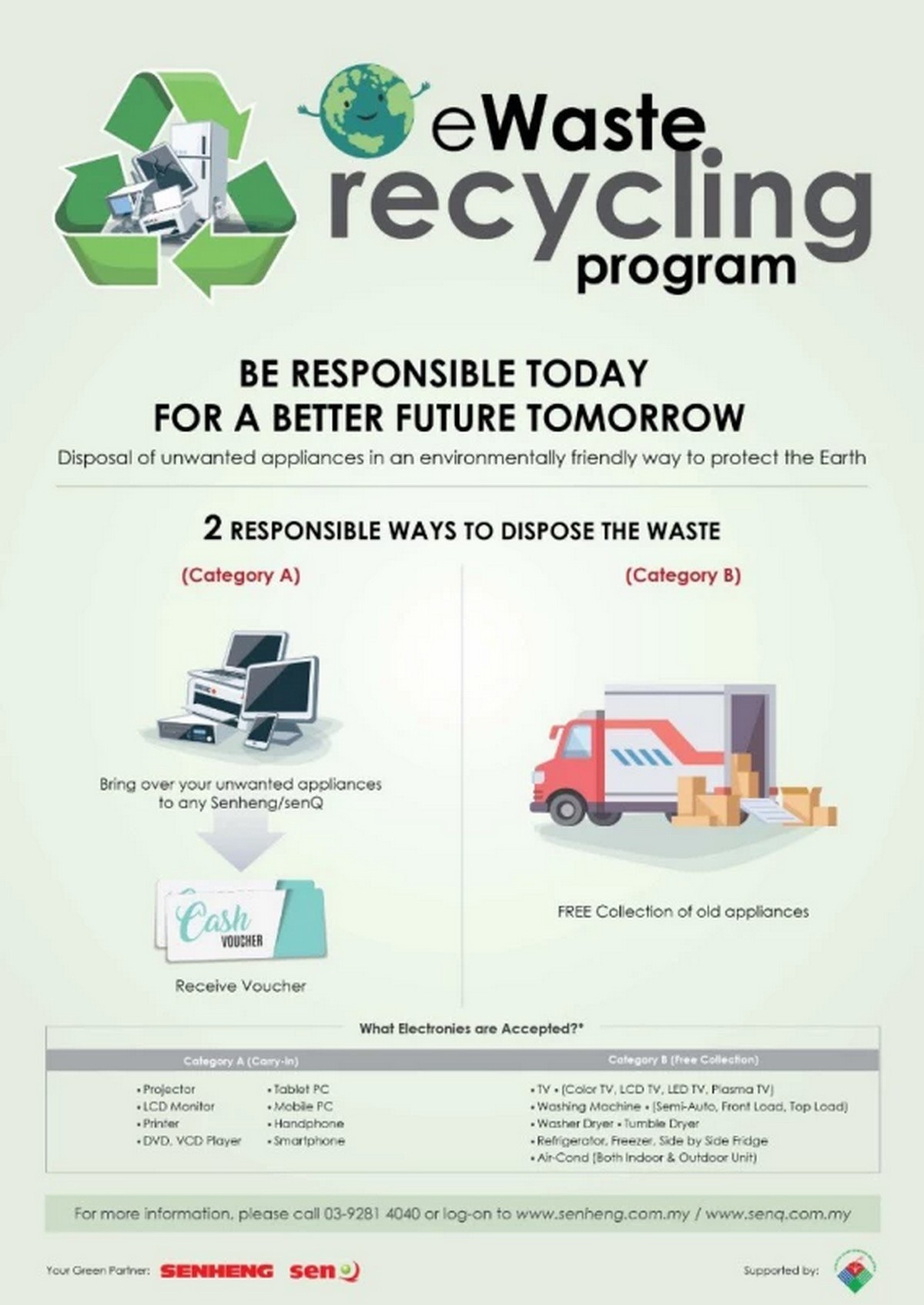 source senheng
Besides the e-waste initiative by Malaysia's environmental department, SENHENG also accepts your electronic items that don't work anymore. You just need to bring the items listen in the two categories and you will be rewarded with a cash voucher. ANd if your items are too big the sore even arrange for free collection right at your doorsteps too.
Yellow Bins Movement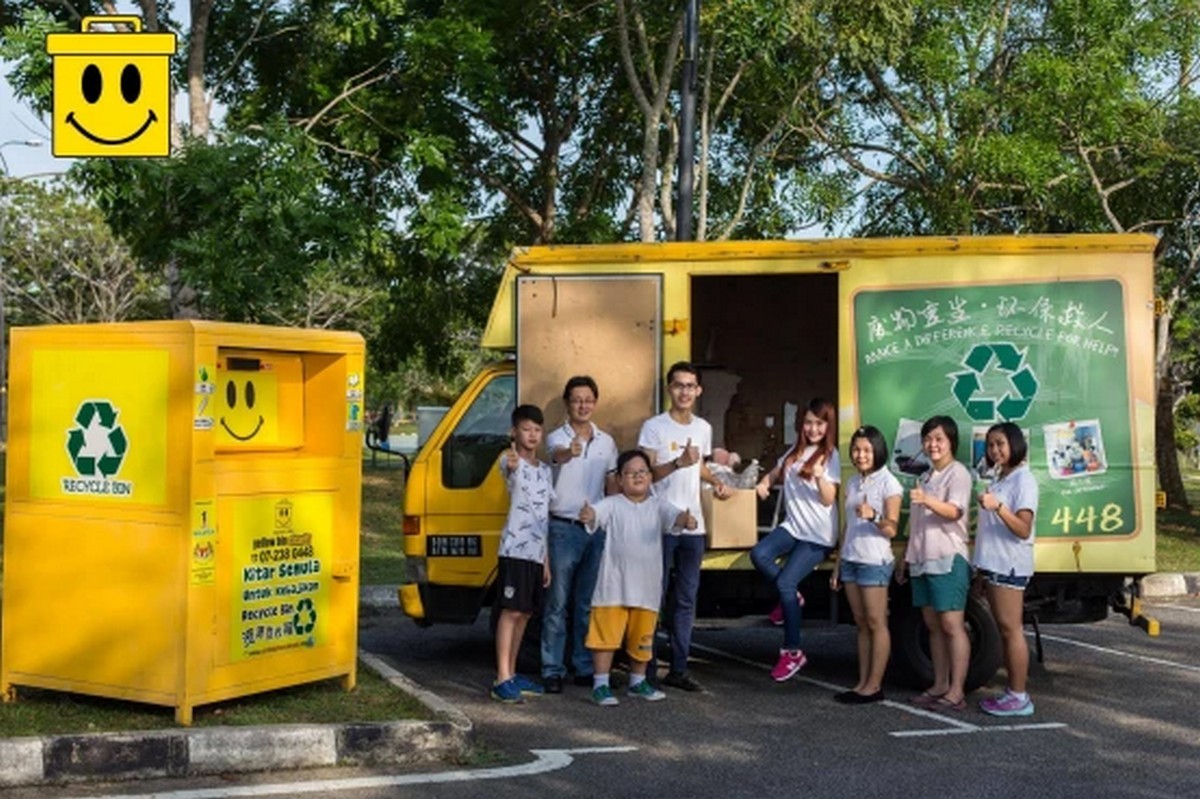 source yellow bing
If you are staying in Johor, you can find over 300 of these yellow bins where you can send recyclable items like cloths, paper, plastic and metals. Locate the nearest Yellow Bin to you here and schedule a pickup of your items here.
Taman Suria Recycle Centre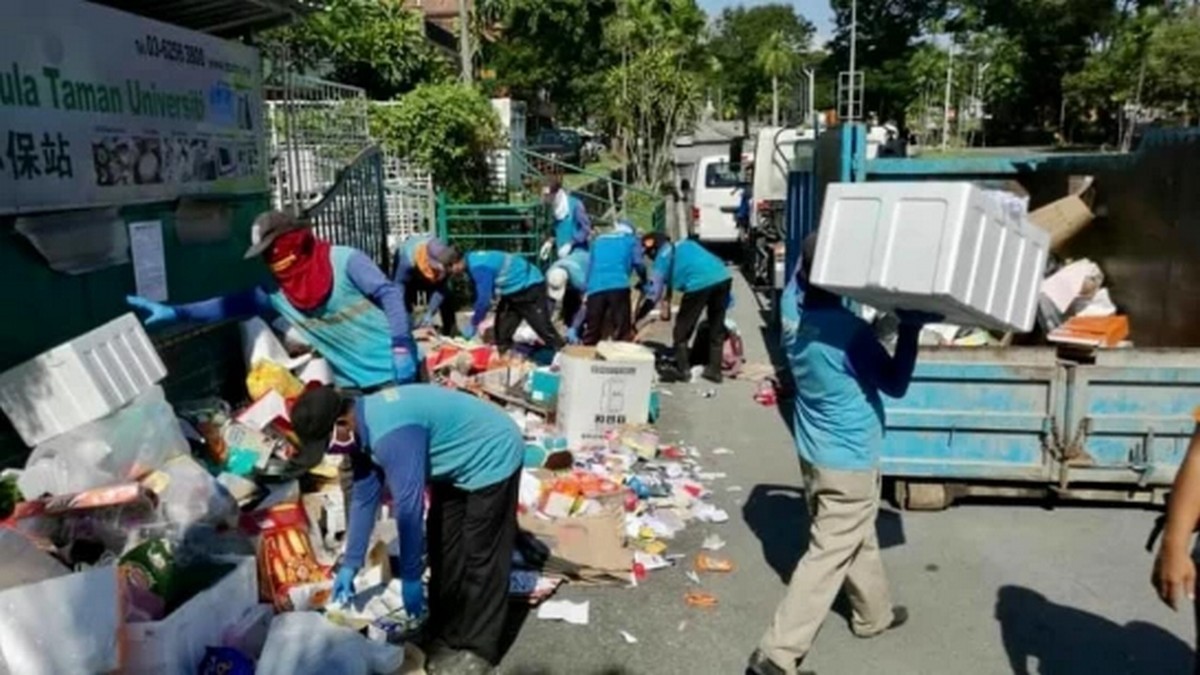 source thestar
For those staying in Sabah, the Taman Suria REcycle Centre is Kota Kinabalu's first recycling centre where you can drop off any household or business recycle materials.
Dinkargo Recycle Kuching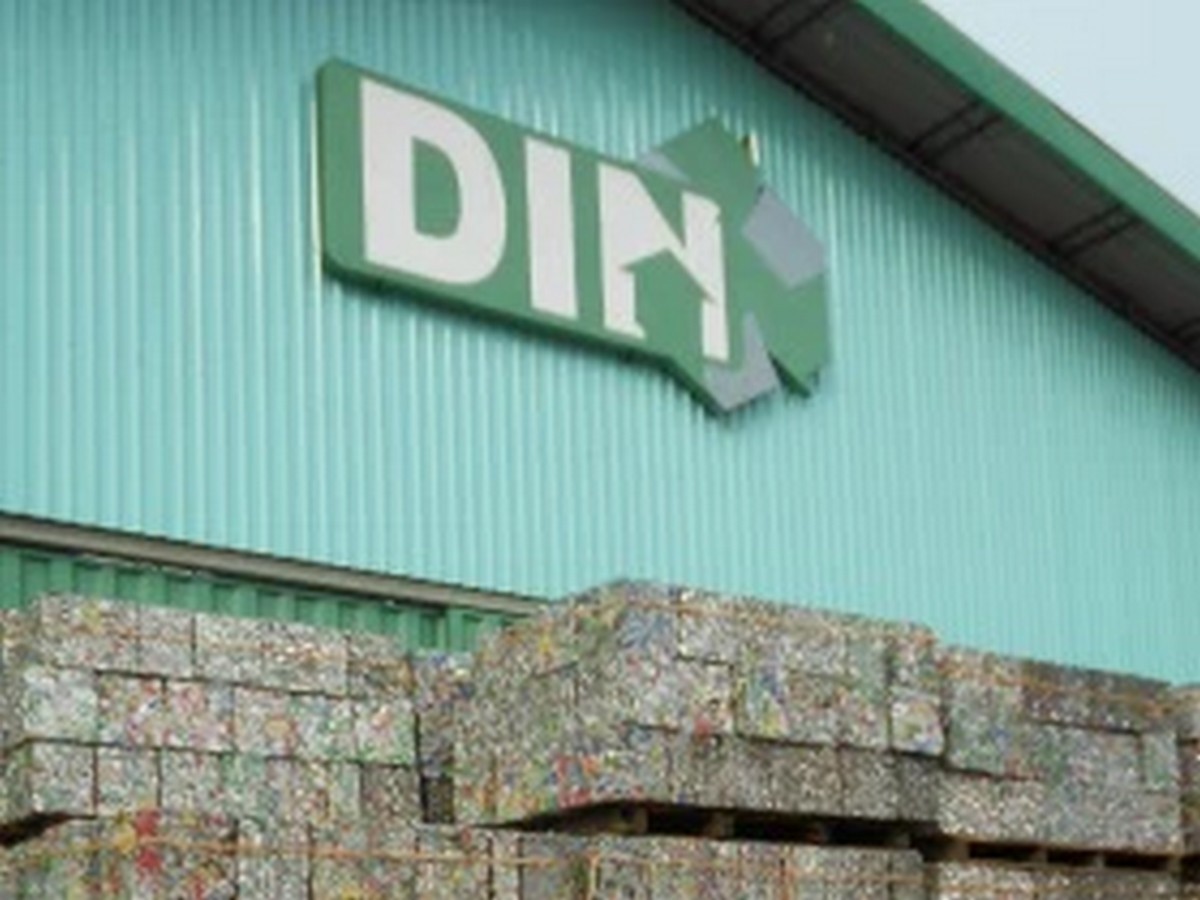 source dinkargo
This establishment has been around since 1991 and it allows you to trade paper, metal bottle waste to cash.