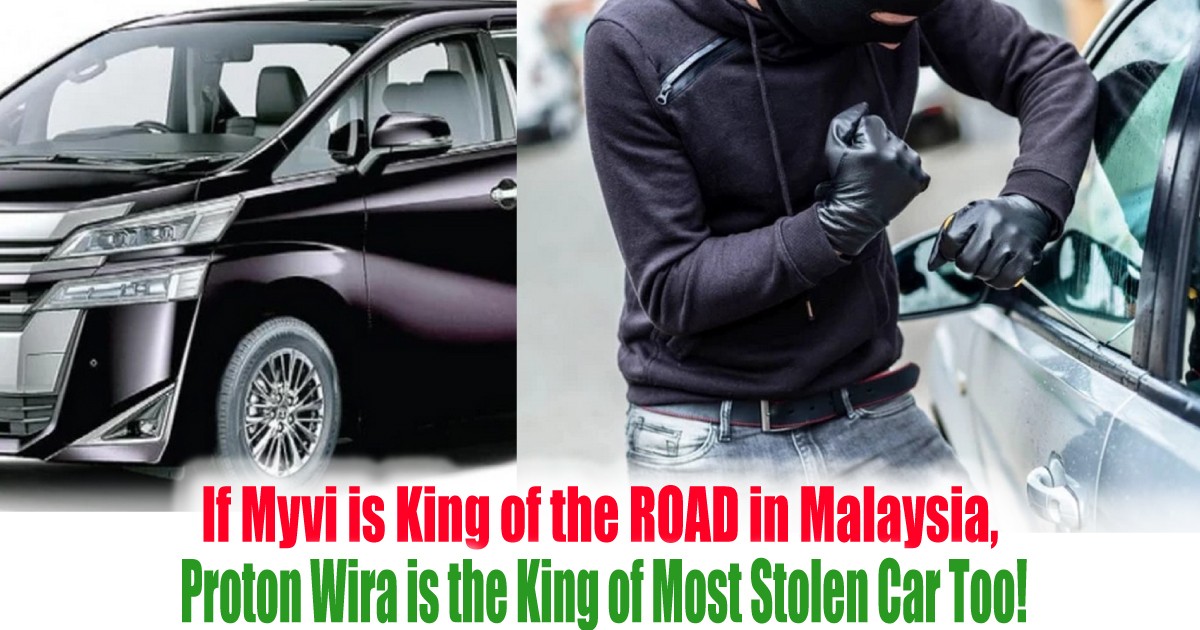 If Myvi is King of the ROAD in Malaysia, Proton Wira is the King of Most Stolen Car Too!
source hert_buss
If you always think that Perodua Myvi is helming the spot of King of the Car, well perhaps you might get mistaken on this crown of Perodua Myvi where on 2020, according to the Vehicle Theft Reduction Council of Malaysia Berhad (VTREC) where the stolen vehicles has come up to 7,400 units consisting of:
Motorcycles (54%)
Private cars (40%)
Commercial Vehicles (6%)
and the Winner of the most stolen car is Proton Wira which shows how strong the demand for this multi-purpose lovingly car of Malaysia.!
10. Toyota Vellfire-60 units
9. Honda City-75 units
8. Honda Civic-85 units
7. Proton Waja-104 units
6. Proton Saga-110 units
5. Perodua Myvi-131 units
4. Perodua Kancil-144 units
3. Toyota Hilux-209 units
2. Proton Iswara-273 units
1. Proton Wira-353 units