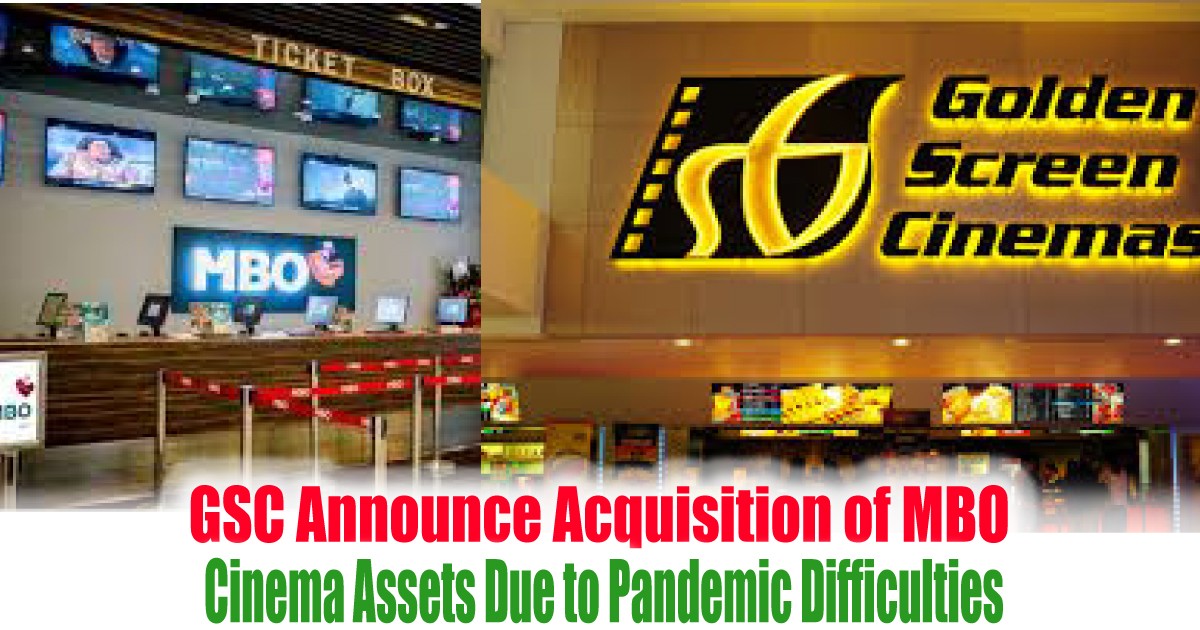 GSC Announce Acquisition of MBO Cinema Assets Due to Pandemic Difficulties
Back in October last year, news broke out as the local cinema chain, MBO Cinemas has decided to go through creditors' voluntary liquidation after facing several difficulties under the Movement Control Order (MCO) and the pandemic which has halted all cinema industry. After the liquidation, it wasn't the end of MBO Cinema, as Golden Screen Cinema (GSC) have agreed to purchase the majority of the cinema chain's asset from its former operator, MCAT Box Office and Reel Entertainment Holdings.
In addition, GSC is confident with the acquisition as well the rollout of the Covid-19 vaccines in Malaysia which will help accelerate the recovery of current slump caused by the pandemic.