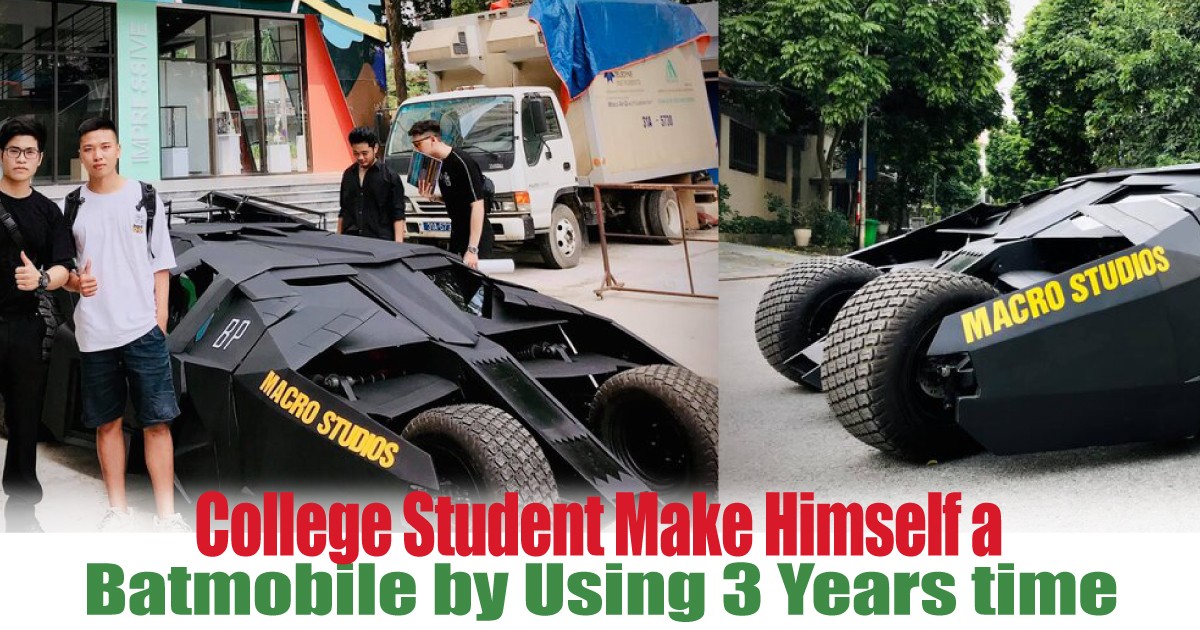 College Student Make Himself a Batmobile by Using 3 Years time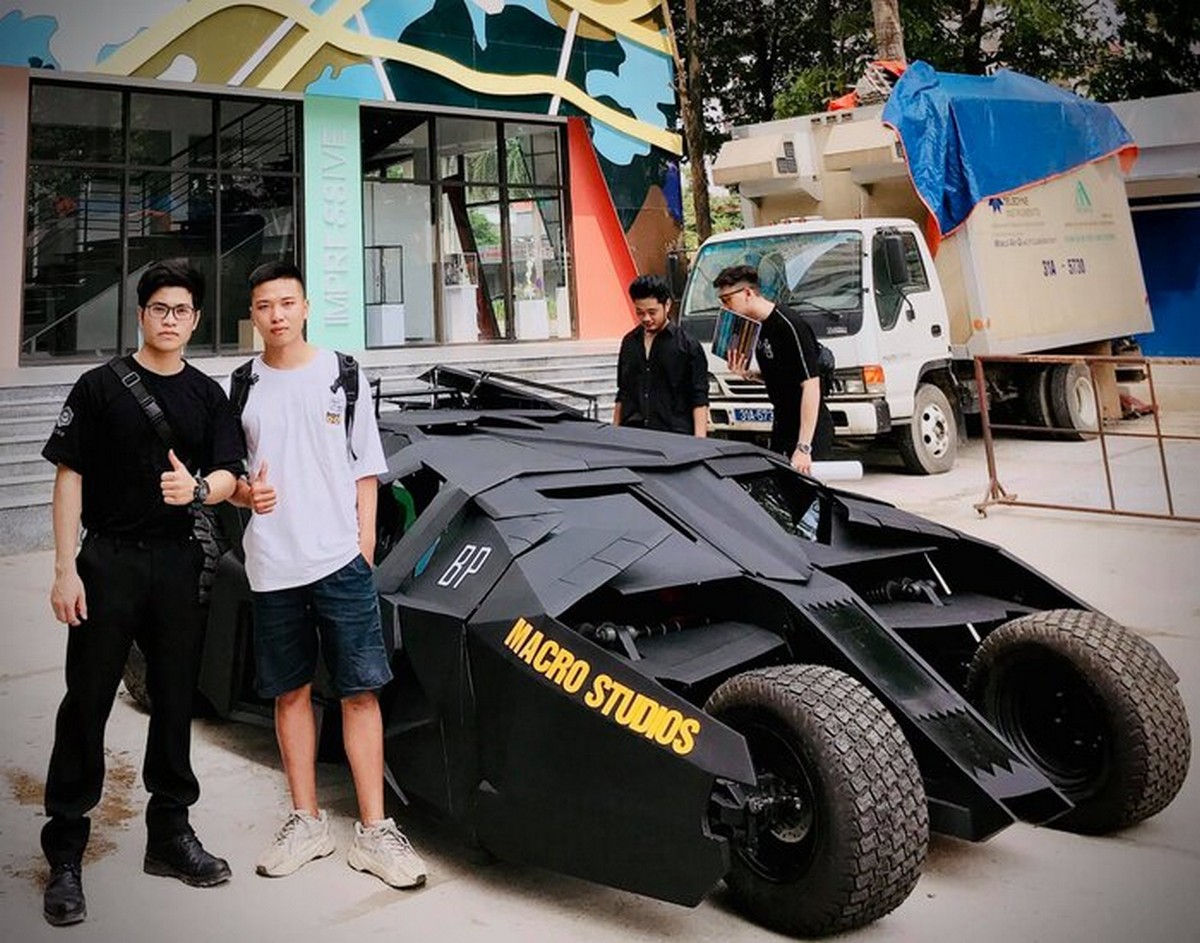 Many boys have a dream of a superhero in their hearts, and they also have a soft spot for sports car models. This college student is even more talented and persevering. He even made a Batman's "Batman" from 0 and completed it by himself. His dream! According to a report from the China Press, the 22-year-old Vietnamese college student Nguyen Dac Chung spent 3 years in the production of this Batman sports car model, and there was a cost of over 500 million VND1 (approximately RM89,000). Equivalent to the price of a car.
It is reported that Nguyen Dac Chung is a senior at an architecture university in Hanoi. He usually likes to play Cosplay, he also designs various costumes himself, and then participates in many cosplay costume exhibitions of large and small companies, earning about 50 million VND (about RM8,895) per month.
Recently, when Nguyen Dac Chung showed up with his self-made sports car model "Batmobile" at an event organized by the class, the students were amazed. Nguyen Dac Chung said that his inspiration for making a sports car model came from the movie "The Dark Knight". He admired Batman's role very much, and the car that appeared in the movie also left a deep impression on him.
From then on, he decided to use his design ability to make a sports car model similar to the movie and add his own style to it. After 3 years of hard work, the completion of the Batmobile has reached 90%. This self-made Batmobile has 6 wheels and can be driven like a normal car. He said that the tires used are designed and manufactured with composite plastic materials.
According to ETtoday reports, this self-made Batmobile has a 400cc four-cylinder engine with a top speed of 100 kilometers per hour. The suspension system includes 4 front shock absorbers and 2 rear shock absorbers, and the car's spoiler can pass The pneumatic system is thoroughly adjusted. In addition, its body is 3.6 meters long and 2.3 meters wide, and its handsome shape perfectly reproduces the futuristic sense of the movie, with a high degree of restoration. The Batmobile also has enough space for two people.
In addition, this is his plan for 3 years. Before he started, he used 3D technology to design vehicles, ordered tires and wheels from the United States and South Korea, and installed a complete set of vehicle control systems, brake systems and lighting systems. However, the current plan has not been completed, and he is working on the interior design of the vehicle.