Children Born On Or After January 1, 2020, Eligible For Pneumococcal Vaccine Injections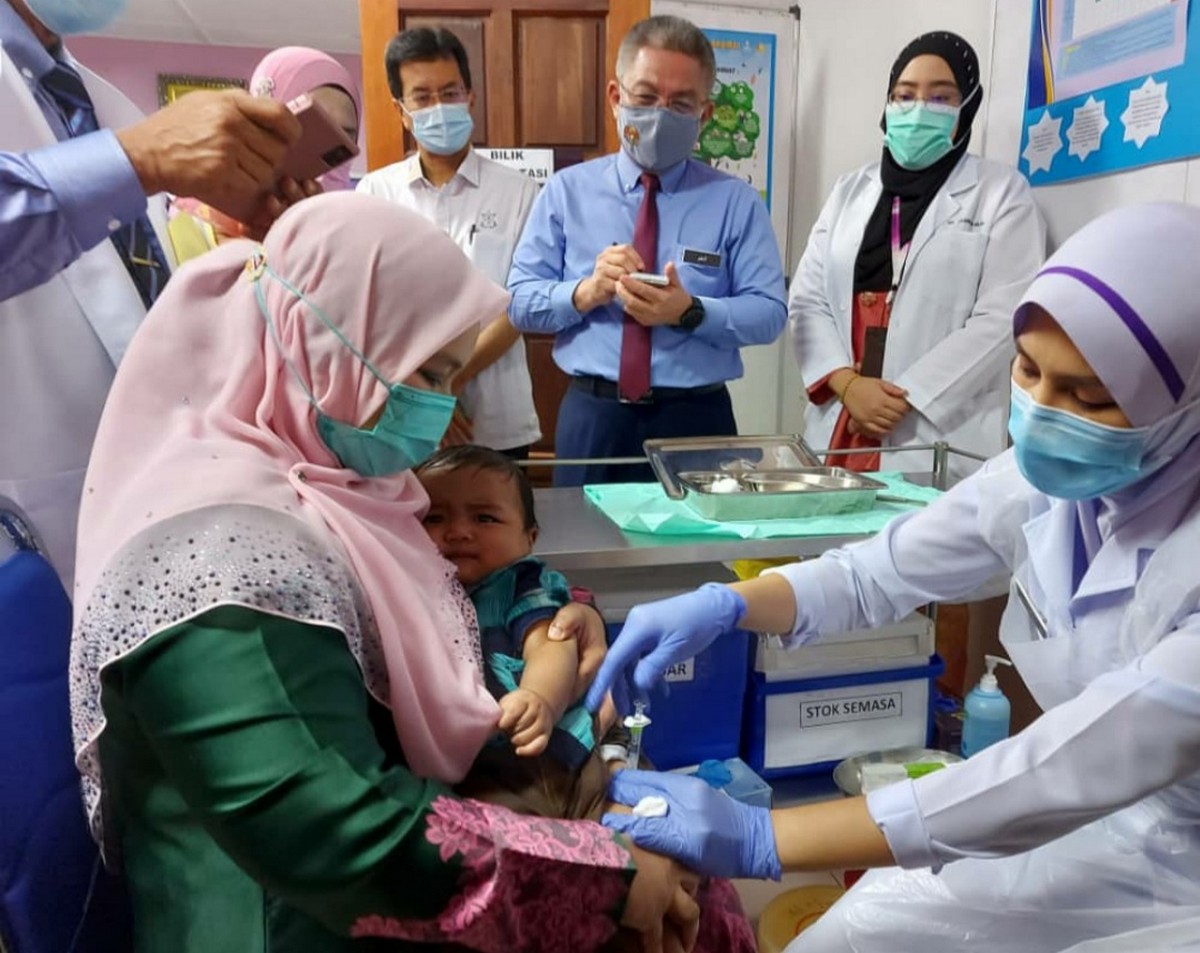 Pneumococcal vaccine injection is free for children born on January 1, 2020, onwards. Through the MOH's sharing on Facebook, this vaccine will be given in 3 doses, namely 2 primary doses at the age of 4 months and 6 months; followed by 1 booster dose at 15 months of age.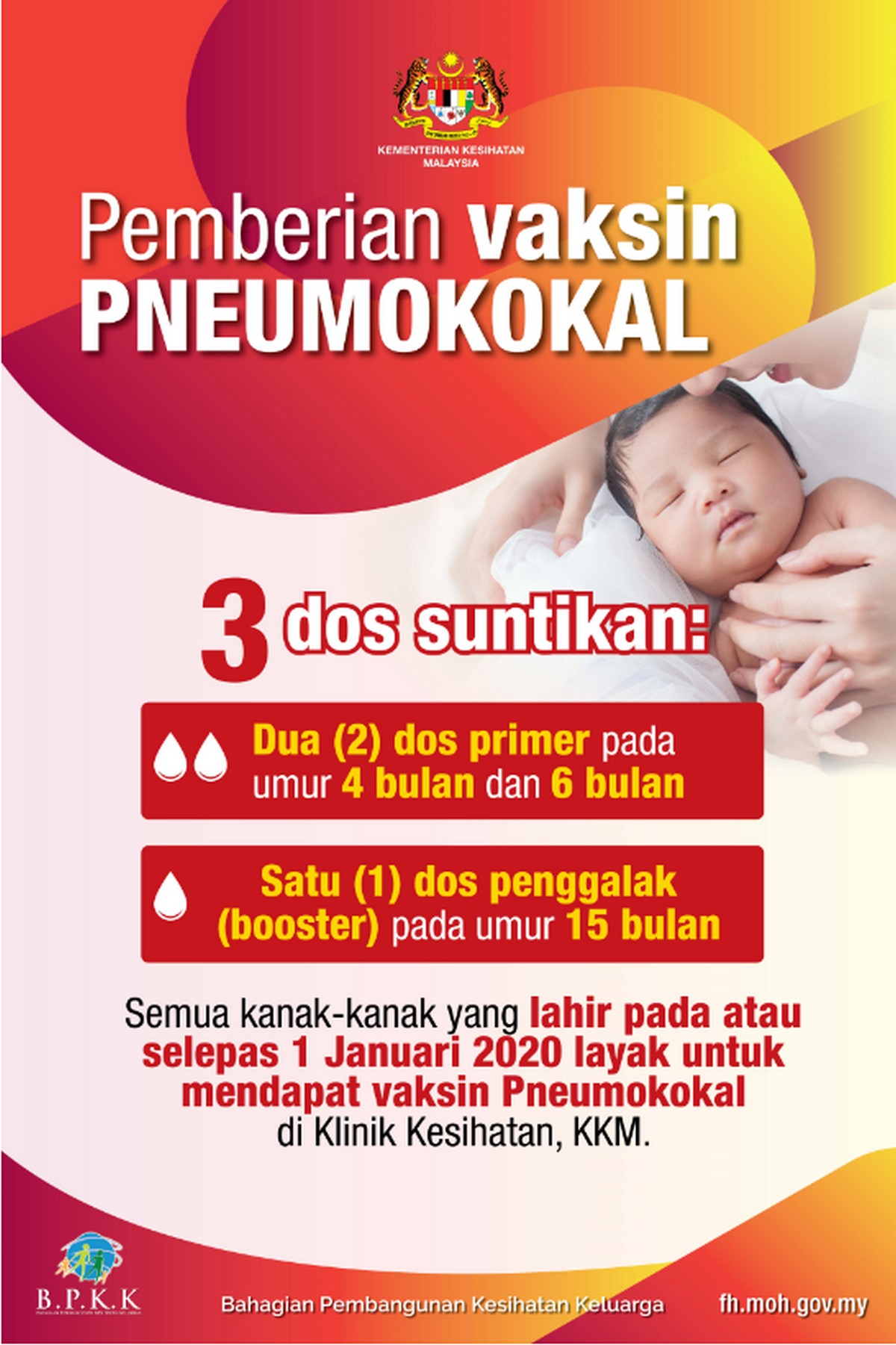 "Vaccination is given to children to reduce the rate of morbidity and mortality due to Pneumococcal disease among children under 5 years.
"It can further reduce the cost of treatment for pneumococcal disease and its complications.
"Although Pneumococcal disease can be treated with antibiotics, there are some strains of Pneumococcal bacteria that have resistance to antibiotics.
"Vaccination of Penococcal vaccine is the most effective method to prevent Pneumococcal bacterial infection and indirectly reduce resistance to antibiotics," he said.
Parents or guardians are advised to make an appointment in advance with the MOH health clinic to avoid congestion It is to ensure compliance with new norms in an effort to prevent the spread of Covid-19 disease. Parents who have children born from 1 January 2020 onwards who have taken one or two doses of Pneumococcal vaccine injections at private health facilities can choose to complete the Pneumococcal immunization schedule at private health facilities or at MOH health clinics.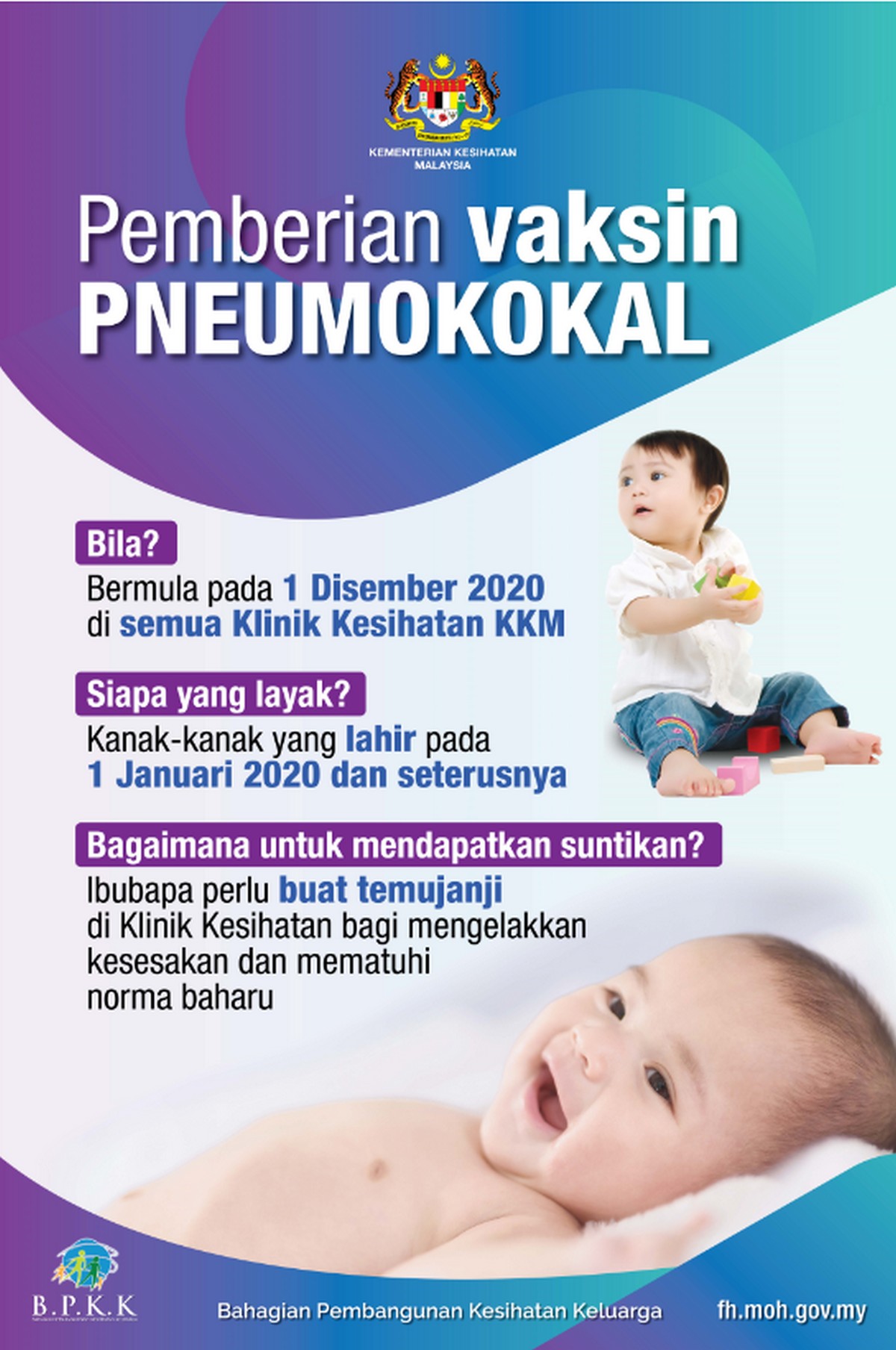 The provision of the Pneumococcal vaccine in private health facilities is subject to the charges imposed by the private health facility. Parents who choose to complete their child's pneumococcal immunization at the MOH health clinic are advised to bring along their child's immunization record, to facilitate the scheduling of immunizations by health personnel at the MOH health clinic.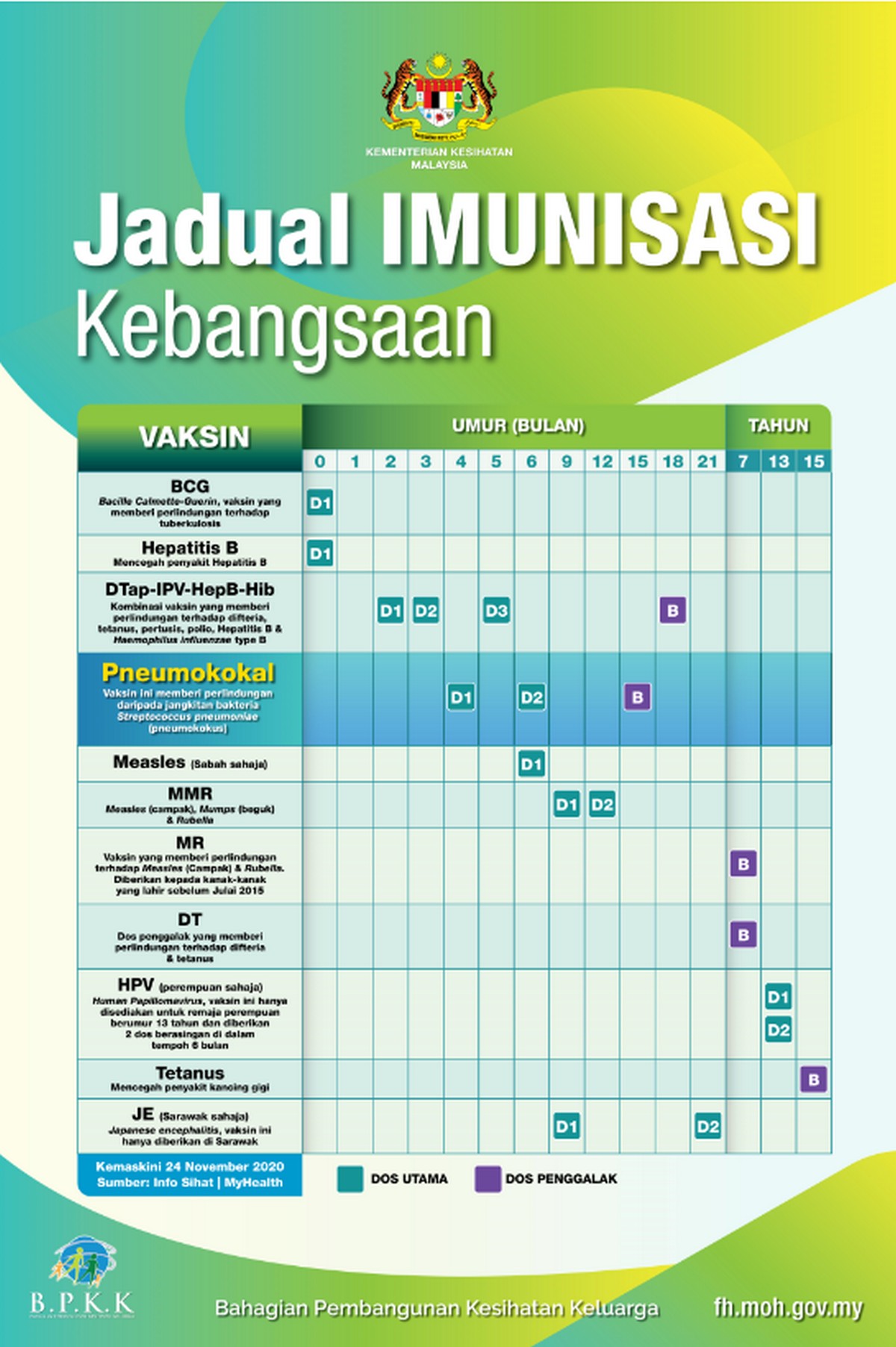 Parents can also visit any nearby health clinic for further clarification If you have any doubts about the implementation of the Pneumococcal vaccine, please contact the MOH at 03-8883 4003 on Monday to Friday (excluding public holidays) from 9 am to 5 pm, or ask questions to imunisasi@moh.gov.my.