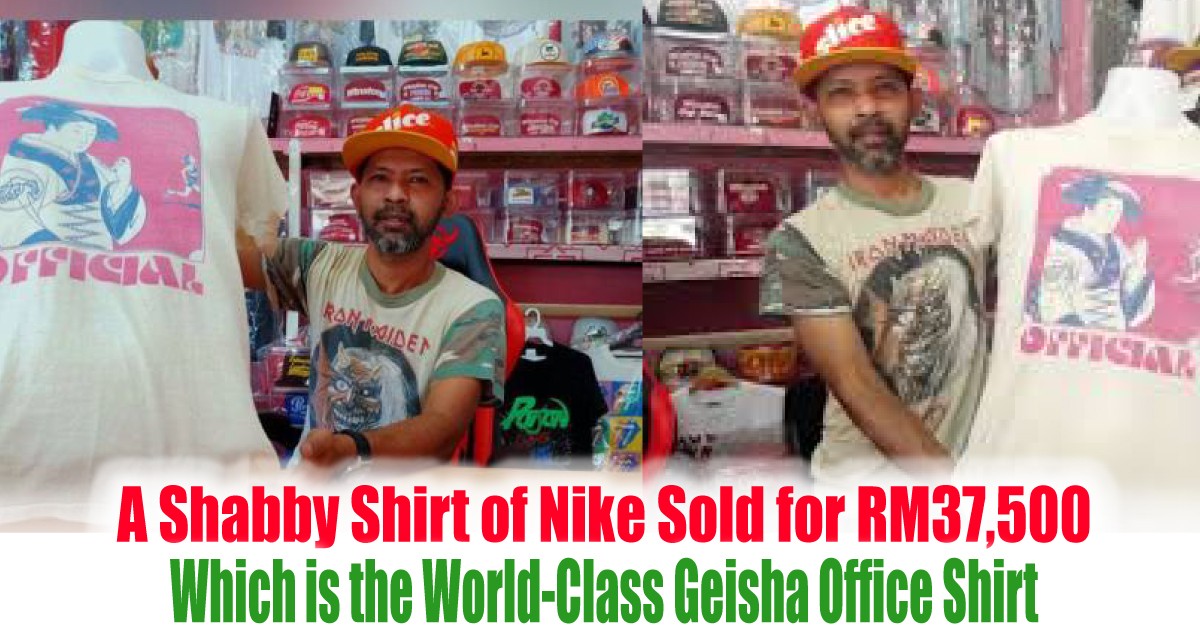 A Shabby Shirt of Nike Sold for $12,300 Which is the World-Class Geisha Office Shirt
A bundle clothing retailer managed to sell a world-class Geisha Official T-shirt, Nike, for RM37,500 ($12,300) through a bid sale using Facebook live. Mohd Suhairi Mat Daud, 40, or better known as Mat Yie Tok Ube said, the 'rare' item, which is almost four decades old, was bought by a vintage clothing collector from Kuala Lumpur.
"Alhamdulillah, it is a blessing for me and thank you to Otai Lee for being willing to 'bid' at a price that is deemed to be the highest sales record so far," he told reporters in Kampung Tok Uban here on Monday. According to him, although seen as a piece of 'rags' by the public, but for fans of vintage clothing it is something valuable, especially from the angle of the T-shirt line.
He said, the T-shirt sold is a limited edition and it is understood that no more than 10 items are in the country. He added that based on the situation, it is not surprising if the value of the T-shirt can reach tens of thousands of ringgit. "The vintage goods' industry in the country is seen to be growing when many are already literate with the sentimental 'value' on the clothing.
"Most buyers of these items are in their 30s and above," he said.
According to him, all the goods sold will be sent personally to the buyer to prevent the goods from being damaged or stolen. Mat Yie Tok Uban, who has been involved in the sale of used clothing for a decade, said that apart from his shirt, he also sells various branded hats. He said most of the used hats he sells start at RM300 and above depending on the sentimental value.