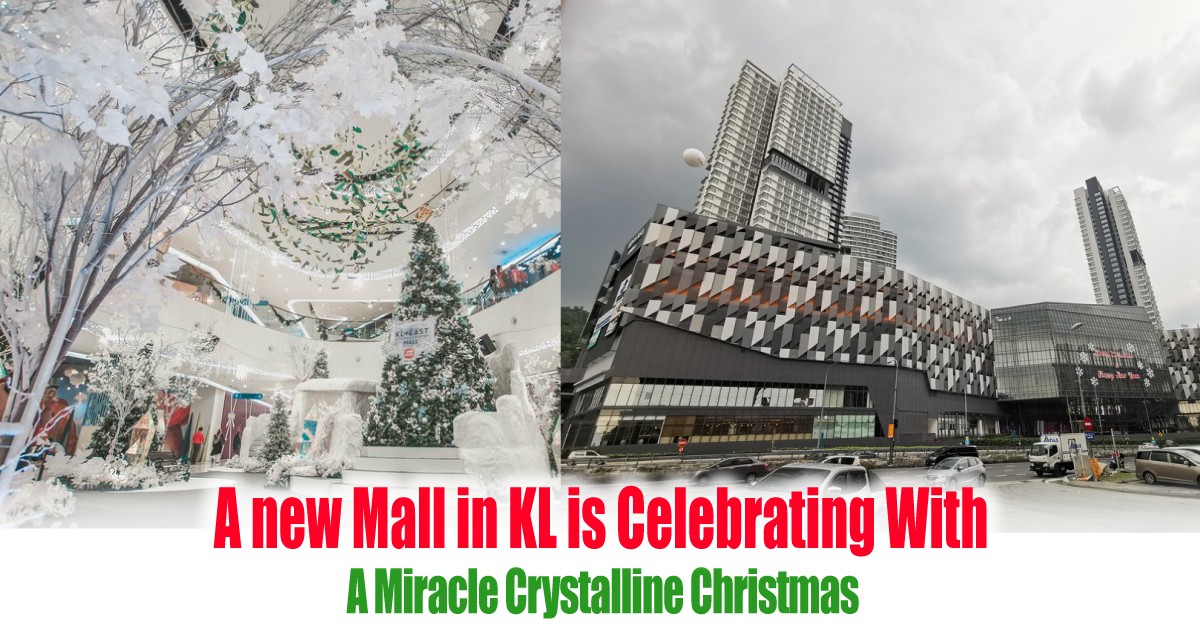 A new Mall in KL is Celebrating With A Miracle Crystalline Christmas
If you have heard the latest news, where the newest mall in town which is known as KL East Mall has finally open to the public with a spanning 4 floor of retail floors where it is full of retail and lifestyle boutique mall, and this mall is wholly owned by Sime Darby Property which is also their first wholly-owned mall too.
Plus you can find this mall which is categorized under five hubs: Fun Hub, Happiness Hub, Life Hub, Style Hub, and Yummy Hub. Where you can find the biggest groceries like Jaya Grocer, the ice Skating Rink which is known as Blue Ice, and other larger shop such as Toys"R"Us, and so much more!
There will be also other new shops like Decathlon and Chef Wan Café that'll be opening soon.  The other thing which you can consider here is the closeby landmarks such as TAR University College, International Islamic University Malaysia (IIUM), and Universiti Kuala Lumpur British Malaysian Institute (UniKL BMI).
Lastly, to celebrate their grand opening, the KL East Mall is now celebrating their first-ever Christmas campaign which is themed as A Crystalline Christmas and you can find these decorations from now until 3 January 2021. Plus don't miss out this Christmas, where KL East Mall will be rewarding shoppers with up to RM180,000 worth of gifts.