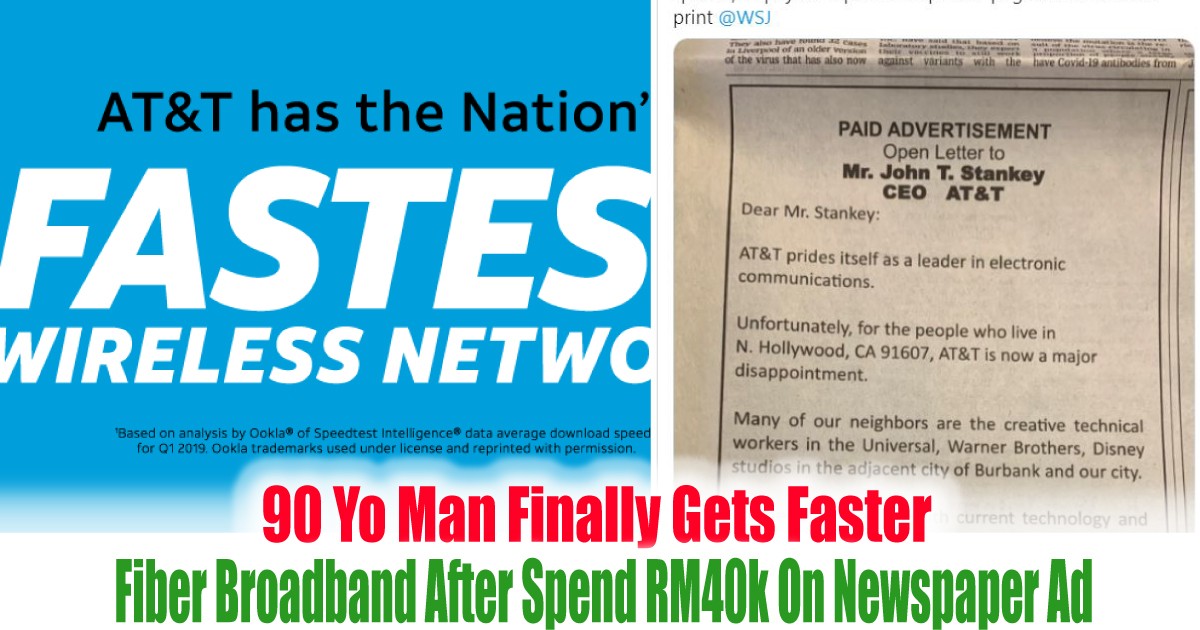 90 Yo Man Finally Gets Faster Fiber Broadband After Spend RM40k On Newspaper Ad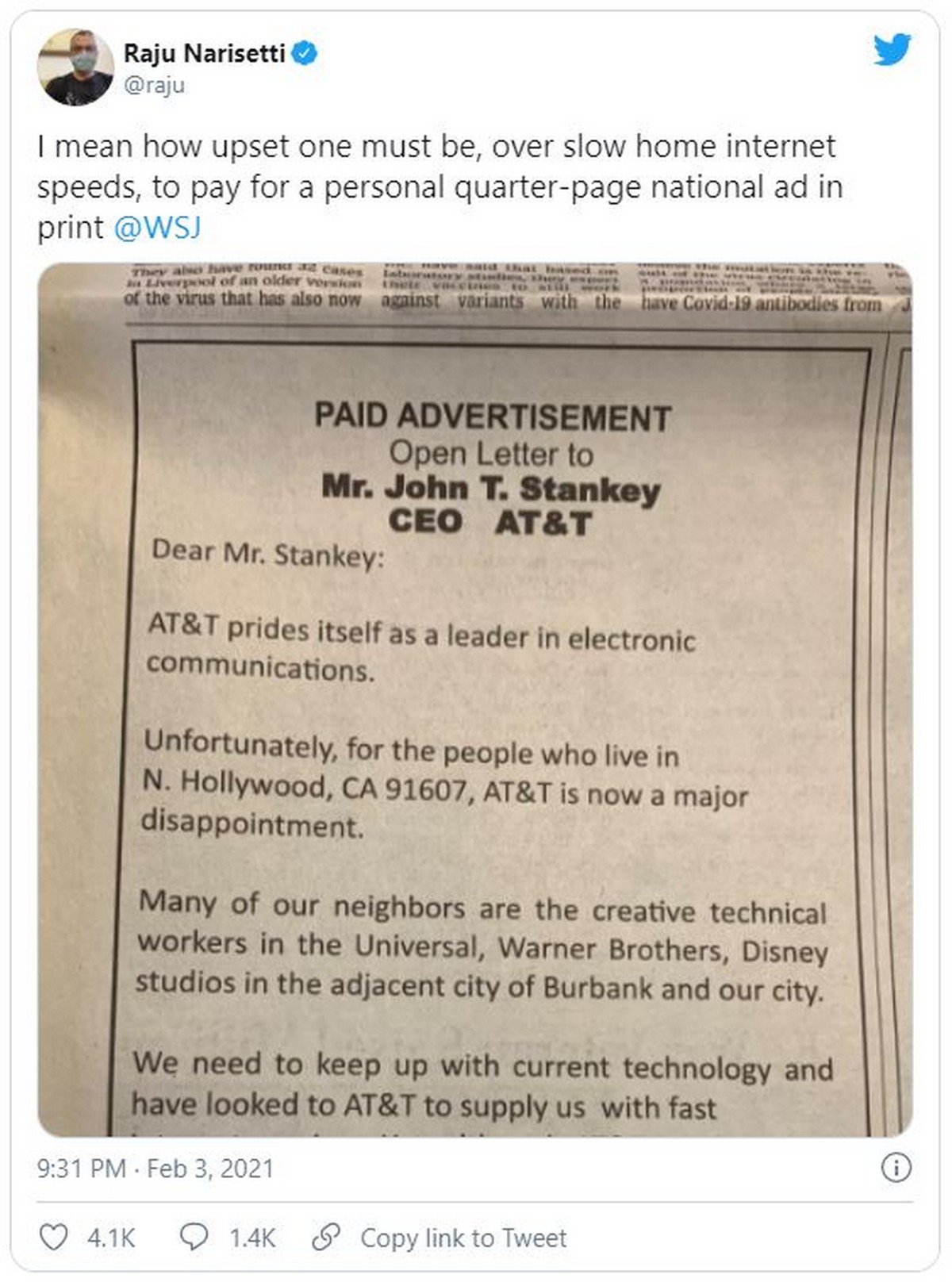 That is seriously some loyal customer for sure
We all know that having a slow internet connection at home will be very frustrating while your neighbors which are just a few blocks away are able to enjoy the latest faster broadband connectivity. Where a 90-year-old senior citizen in the US, Aaron Epstein also faced a similar situation and had taken a drastic approach. He spent USD 10,000 (about RM40,420) on a newspaper ad to vent his frustration at AT&T. And guess what, the ad actually worked.
With the quarter page ad on the Wall Street Journal, where it is an open letter to AT&T CEO John Stankey where he mentioned that his internet experience sucked with a message of "AT&T prides itself as a leader in electronic communications. Unfortunately, for the people who live in N. Hollywood, CA 91607, AT&T is now a major disappointment."
Where the ad added that AT&T is advertised broadband speeds with up to 100mbps but they only offers 3MBPS at his neighborhood which other competition are offering speeds over 200mbps. Plus, Epstein has been a loyal AT&T customer since 1960 which he was also the first one in Los Angeles to upgrade to DSL when it was offered in the 90s. But each time he called them about the faster speed, he was told by customer service that they are working on it and even he subscribes to a 3MBPS he claims that he just get 1.5MBPS most of the time.
After the story went viral and was featured on The Late Show with Stephen Colbert, AT&T had finally gone to his premises to install fibre broadband in just two days. It was reported that Epstein and his wife are now getting over 300Mbps which is 100X faster than its old 3Mbps DSL connection.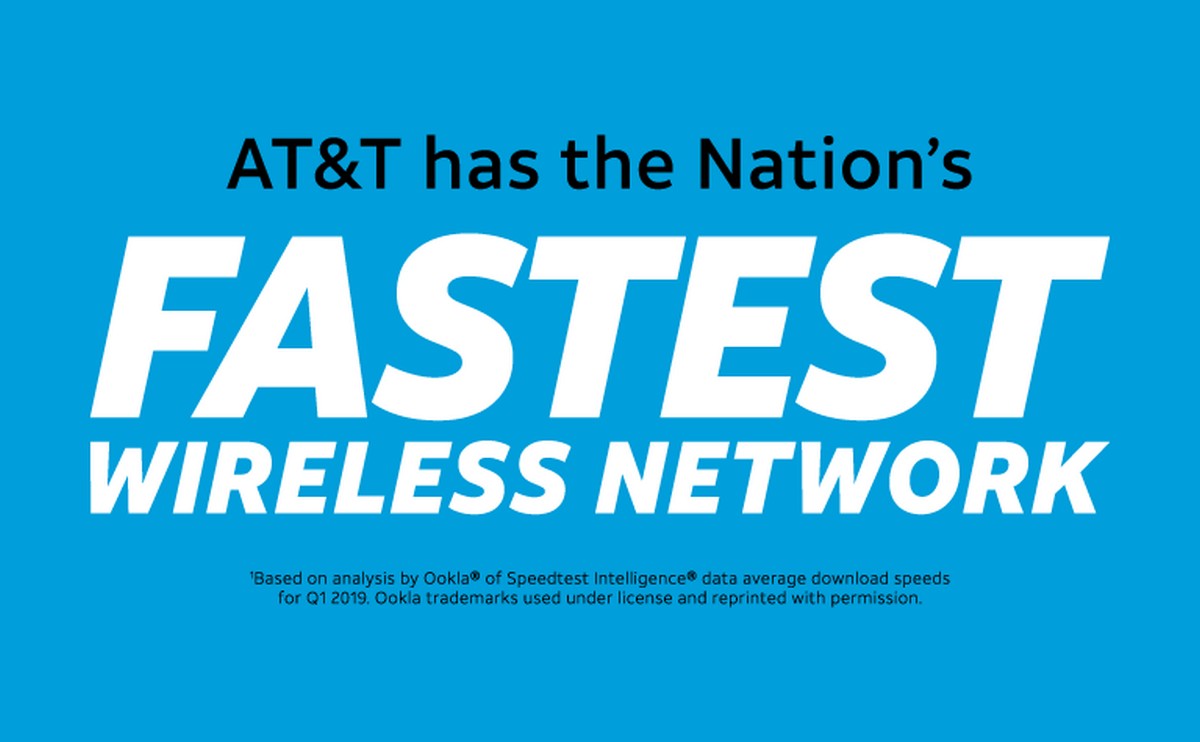 Never thought they have kindya similiar issue with our country too 😀