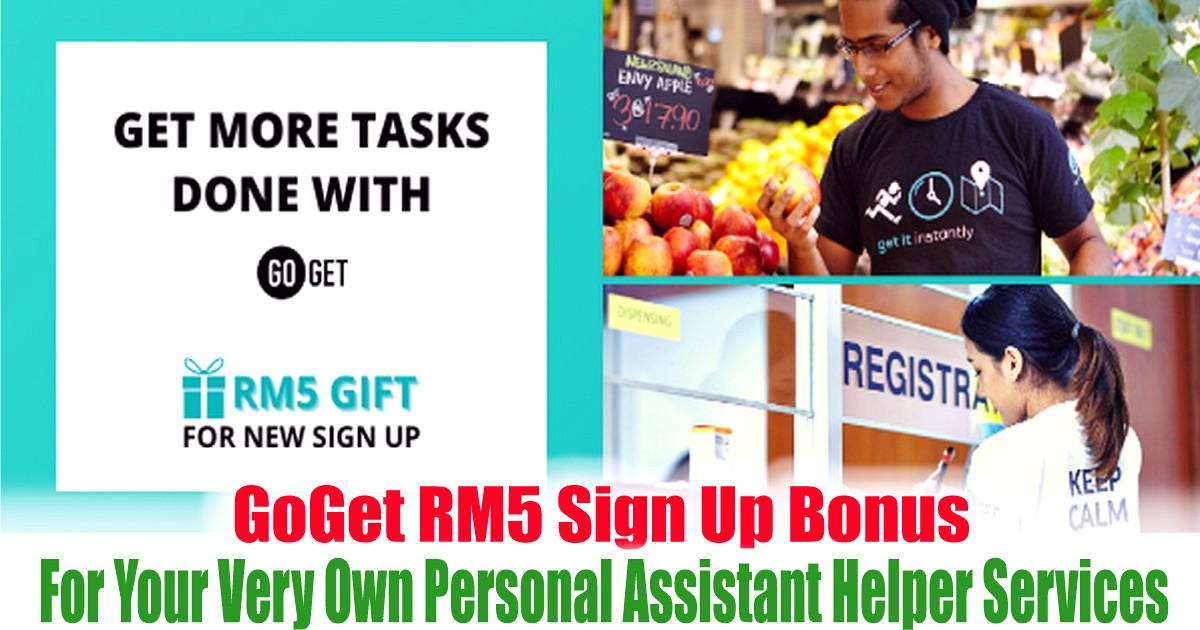 GoGet is an on-demand platform that helping people to get everything done. They connect people with reliable GoGetters to help run errands and complete their to-do list. Let GoGet pick up your lunch at your favourite place, take packages to the post office, queue for registration, or do your grocery shopping. GoGet can help people save time and live a quality life.
GoGet: Hire fast & reliable part-timers on demand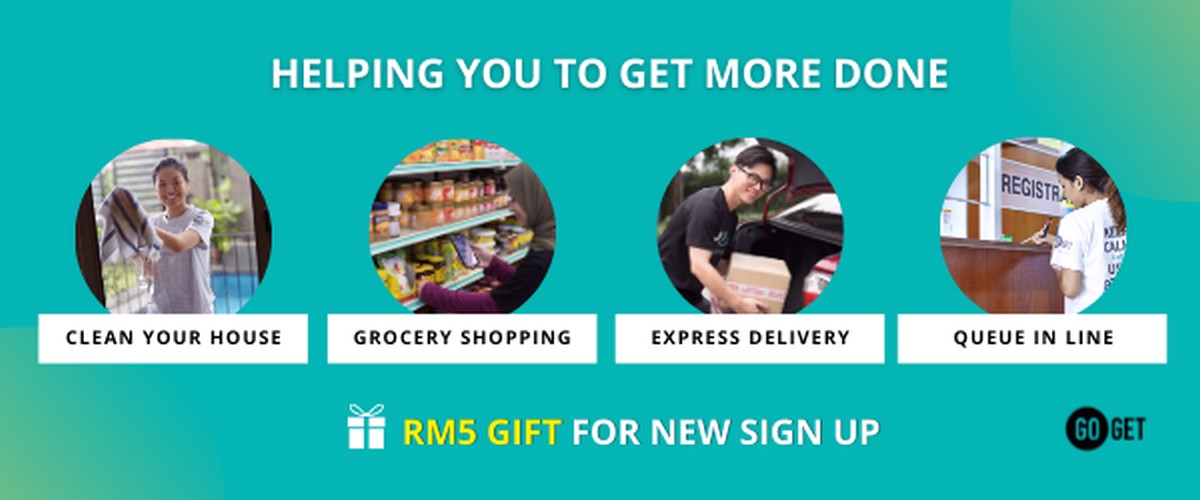 All new users sign-up will get RM5 as the welcome gift automatically. (Click Here to Get your RM5 Sign Up Bonus Now)
Always too busy? Do you feel 24 hours in a day is not enough to get things done?
Tell them what you need to get done, and you will be matched with a verified GoGetter in the community to help you get things done!
Steps to Get your FREE RM5 Sign Up Bonus for your 1st very own personal assistant helper service:
2) Then verify your phone no. with the SMS sent to your phone no. that you provided.
3) Once you verified your phone no., the FREE RM5 Bonus will be added to your account Rewards tab.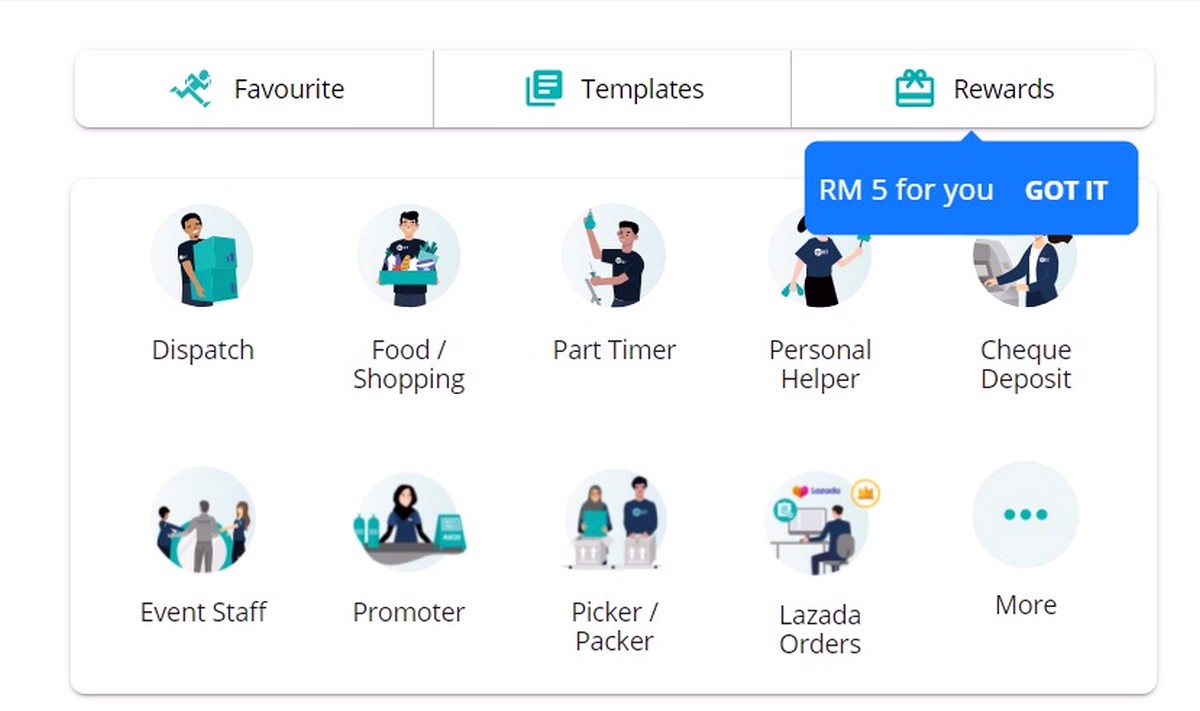 4) Inside the Rewards Tab, the RM5 off your First Job Voucher was added to your account.
5) You can use your FREE RM5 Bonus to try out your very own first personal assistant helper service: (Click Here to Get your RM5 Sign Up Bonus Now)
For Home & Life, Help is available wherever and whenever you need it. They go beyond to help you complete all your tasks, whether it's at home or in life.
---
Here are some ongoing Promo Codes that might help you to save more: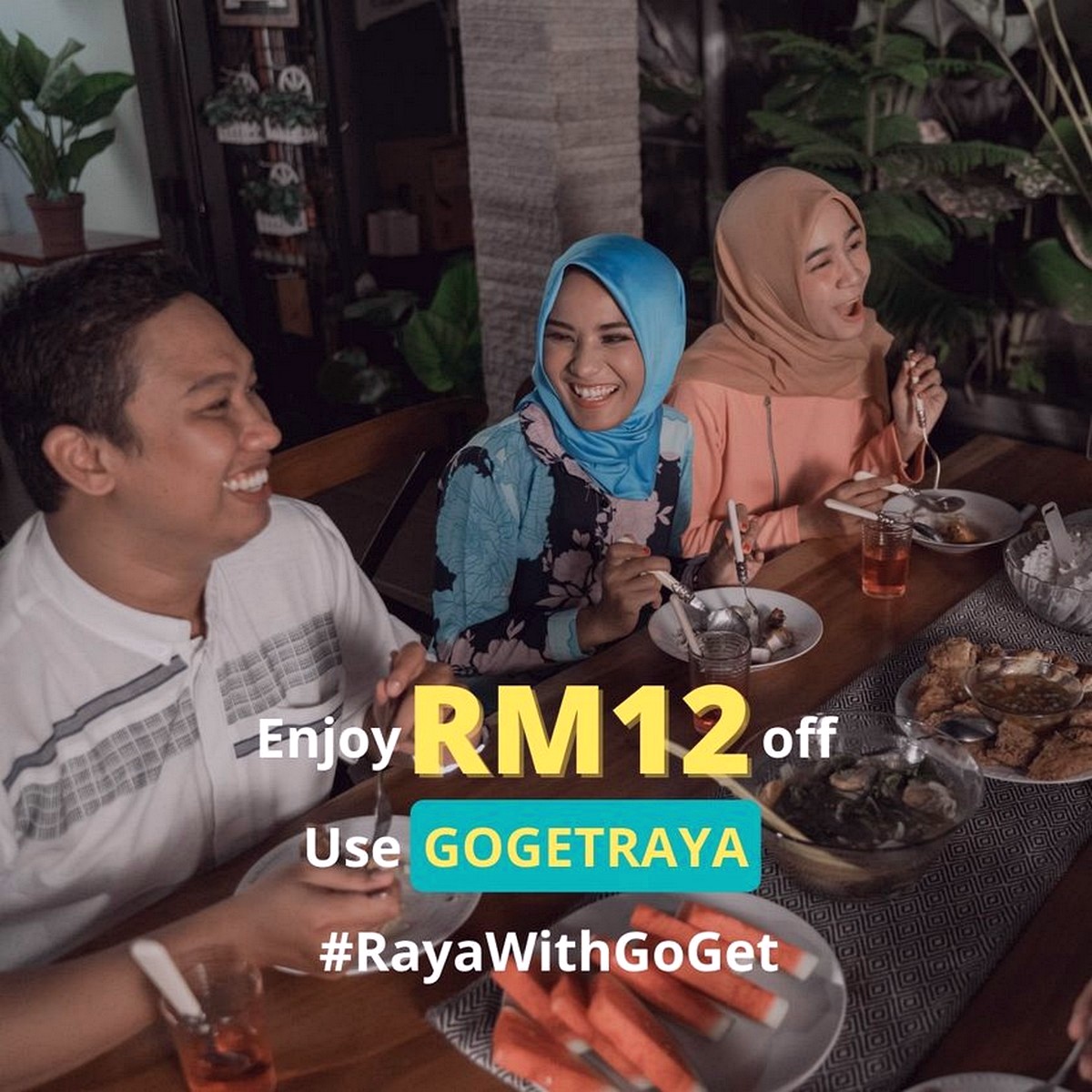 For Muslims celebrating, Ramadan is considered one of the holiest and significant month. It is common for people to return to their hometown for family reunions in the annual national tradition when the fasting month arrives. Whether we will do it this year, however, remains uncertain.
In Malaysia, the smell of Murtabak, Roti John and Malaysian traditional 'Kuih' is a sure sign that Ramadan is here. Sharing and caring for one another, are often a Ramadan theme. We typically share our food during iftar (breakfast) with neighbours or join Iftar with close friends and families in strengthening our relationships.
The pandemic is casting a long shadow over the sacred month. We need to reconsider how we approach Ramadan together as we must stick to strict social distances so that we don't need to go on another sequel of MCO.
Visit https://bit.ly/rayawithgoget-fb and Shop with GoGet this Raya so that you get to spend more quality time with loved ones. Pay in-store price with no mark-ups, and redeem RM12 worth of promo code (GOGETRAYA).
---
Ramadan is here!
Shop with GoGet and celebrate Ramadan by redecorating and livening up your home with IKEA Home Furnishing Products and get them delivered efficiently by GoGet!
*Offer ends on 31st May 2021.
---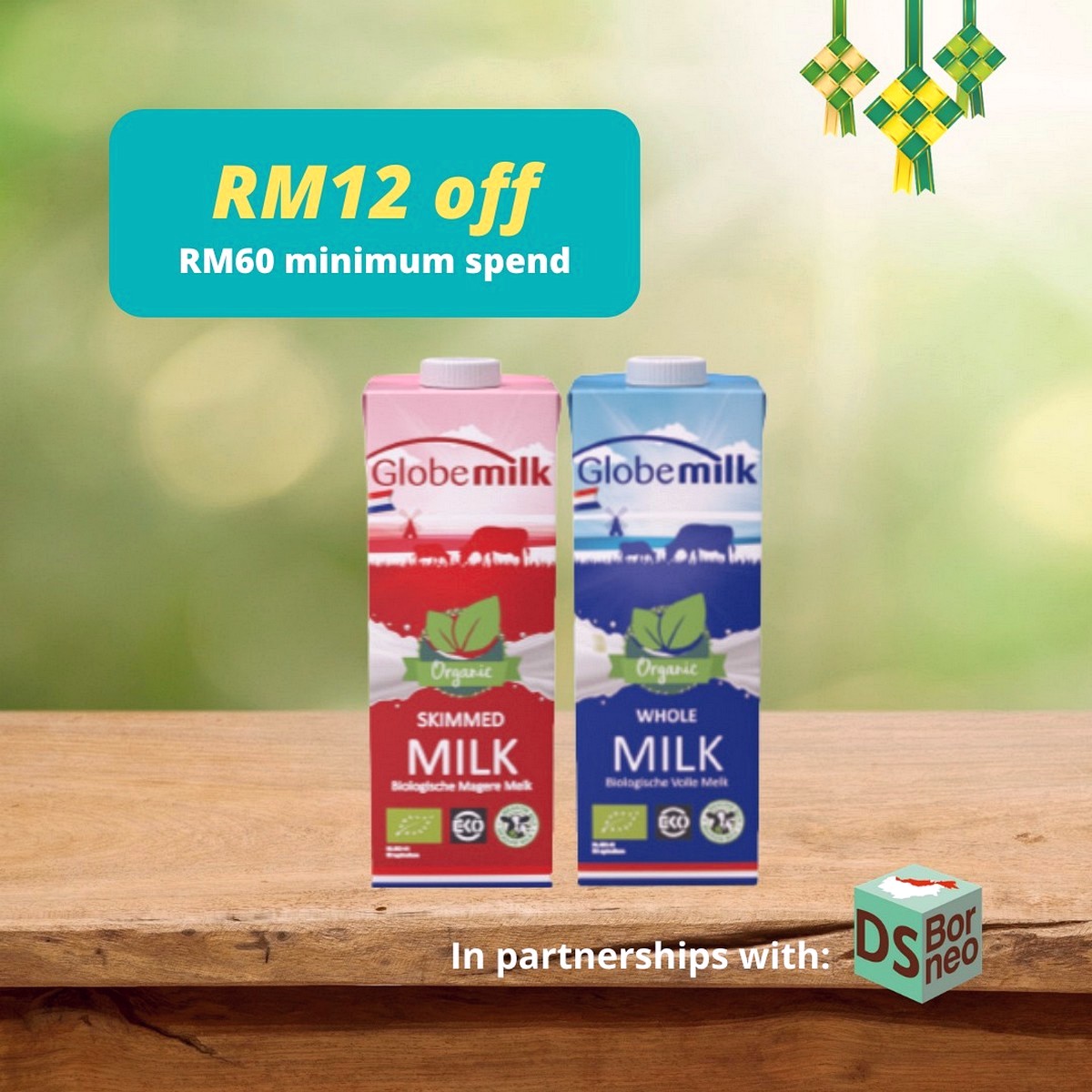 Too tired to shop for groceries? Shop your food and beverages from DS Borneo Trading S/B and enjoy contactless delivery by getting GoGetters to deliver it for you!
*Offer ends on 16th May 2021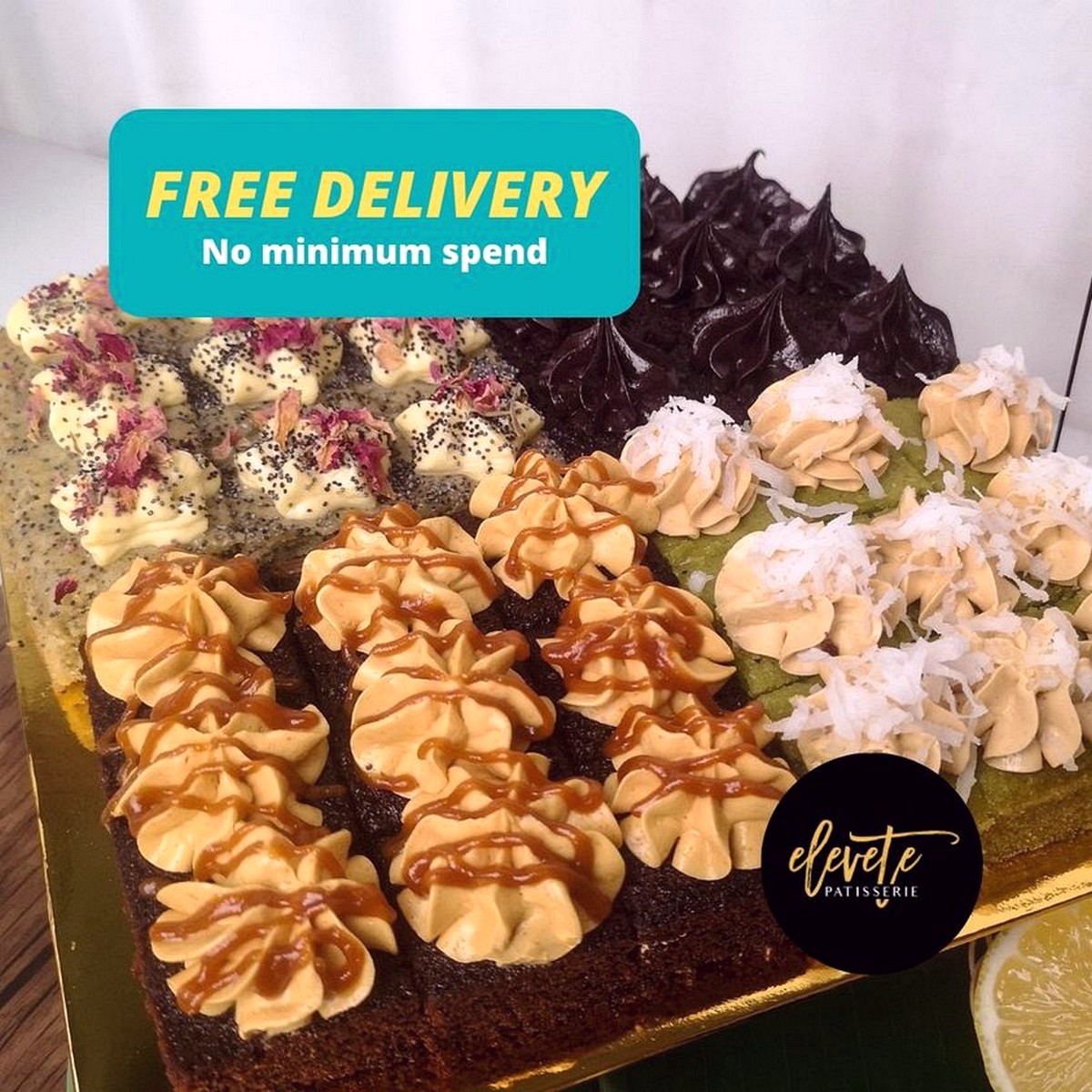 Need desserts for iftar? Break your fast with mouth-watering cakes and pastries from Elevete Patisserie.
Purchase your favourite desserts from Elevete Patisserie with no minimum spending and get it delivered for FREE by our reliable GoGetters!
*Offer ends on 16th May 2021
*Limited to one use per customer
---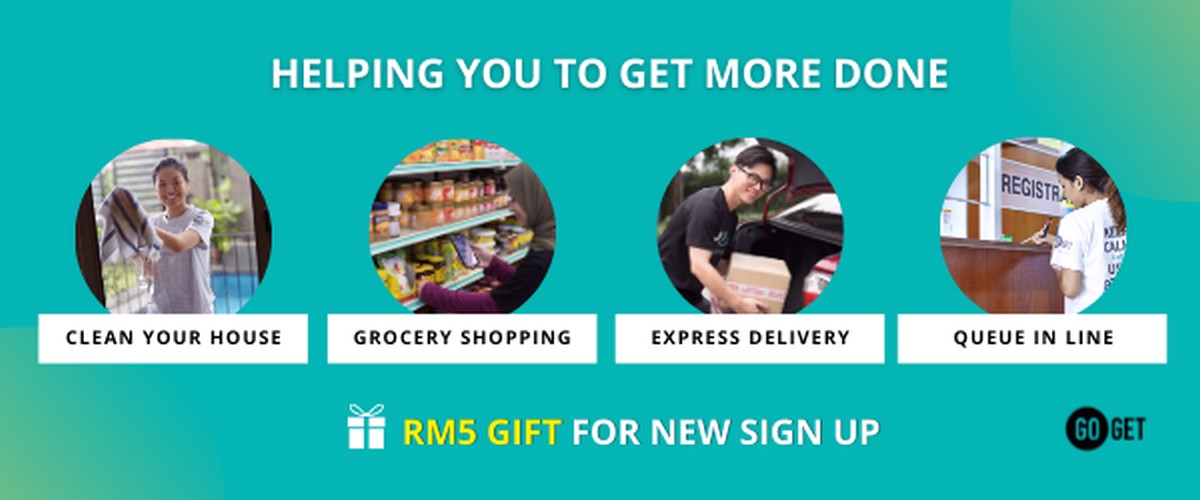 All new users sign-up will get RM5 as the welcome gift automatically. (Click Here to Get your RM5 Sign Up Bonus Now)
GoGet Malaysia started as a way to help busy Malaysians get their errands done. Today, it's helping businesses expand beyond their current capabilities to reach a wider clientele.
Francesca Chia, Co-founder and CEO of GoGet Malaysia to understand how she's redefining the way the gig economy works in Malaysia.
Besides that, you can even sign up as a Part-Timer GoGetter to earn & help people along with the above services.
People of all ages are welcomed, GoGetters: Find the perfect job for you:
Discover the work you love to do and set your own schedule. Their community offers flexibility and a wide variety of jobs across industries and limitless opportunities.
You can earn up to RM7,000 Per Month as a GoGetter. (Click Here to Find Out How to Get Up to 7,000 Per Month)
As a Bussiness Owner, you can access and manage an unbeatable talent pool. You can easily hire personal assistants with no contracts needed.

EverydayOnSales help brands connect with our community, the largest warehouse sales consumers database in Malaysia. Advertise with EverydayOnSales Malaysia.